Star Frappe: Frappe and Coffee Shakes Franchise – There is a fruitful way in just making & drinking coffee. This thirst-quencher can also be a worthwhile investment especially if you have labeled yourself as a certified coffee enthusiast.  Aside from concocting this beverage within your reach, coffee is currently the most popular lingo among people of all ages.  Ironically speaking, even teenies is a growing market itself specific to coffee frappes and shakes.  How interesting could that be?  Indeed times have changed.  Coffee is now for everybody, young and old.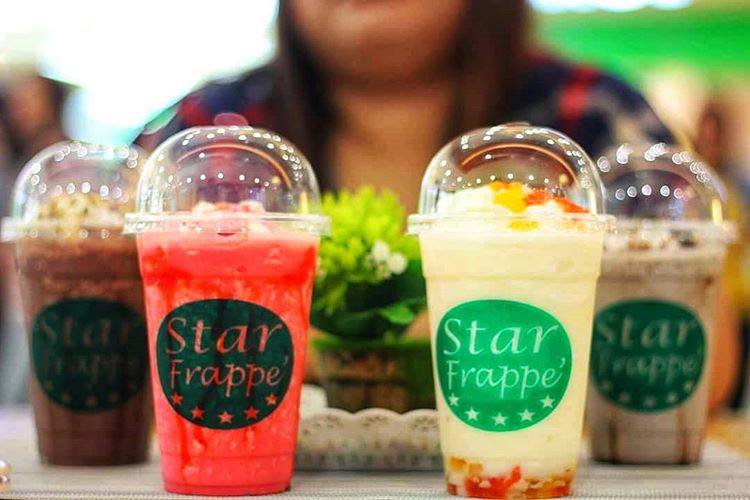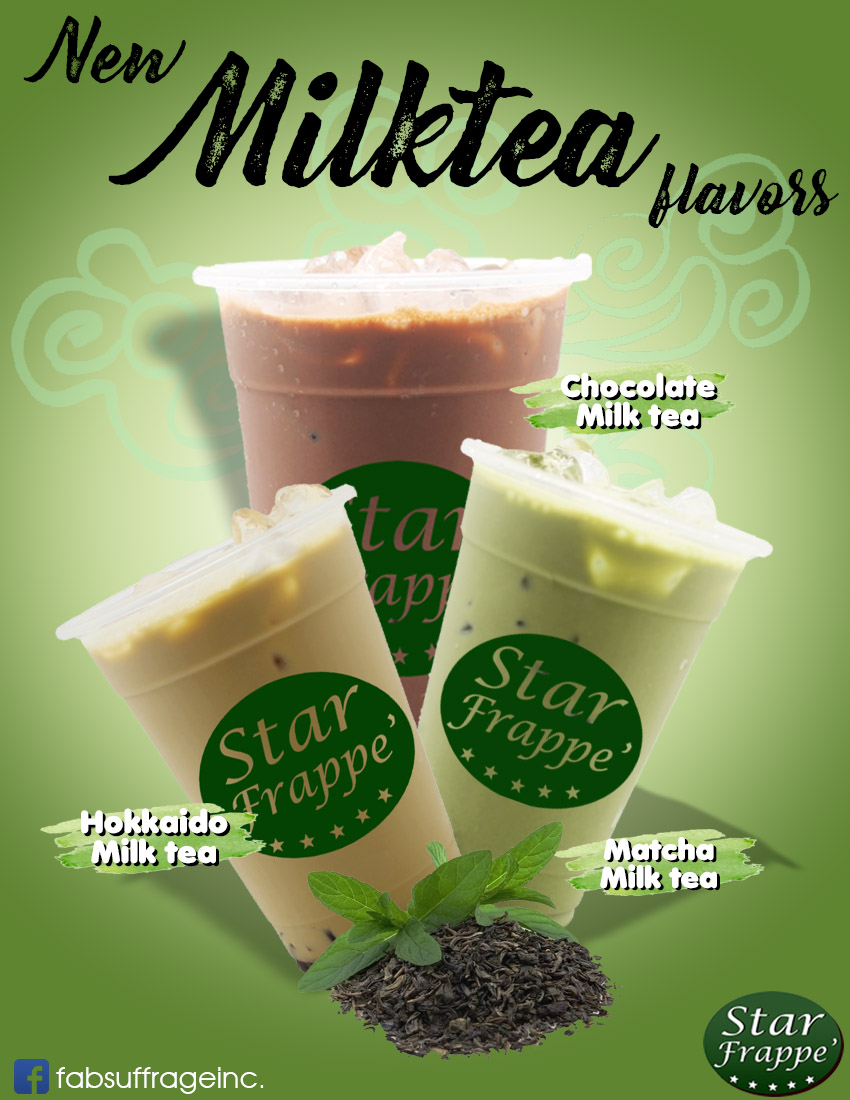 Moreover, if you want an easy way to make this cold drink available to the community instantly, franchising a coffee frappe cart is the ideal way to start it.  It is less the hassle and stress than by crafting everything from scratch.
Star Frappe is Our Coffee Franchise! Starting at P149,000.00
Inclusions:
The use of "Star Frappe" trade name
A mini high-end food cart (measures

7 ft x 5ft x2.5 ft

)
Equipment for Star Frappe operation

A heavy duty blender
An electric ice crusher
Measuring cups
Pitcher and Dispenser

Complete set of a uniform of one service crew (includes shirt, visor and hair net)
Starting products worth P3,000.00
Business and product orientation

Franchise Seminar
Hands-on training for you and your crew
Concept manual

After-sales support
Contact Information
Mr. Edison Gomez: 0998-5928617  / 0917-5323708  
For faster response, can also send an email using the form below:
[contact-form to='billionairesclubph@gmail.com' subject='Inquiry: Star Frappe (Fab.ph)'][contact-field label='Name' type='name' required='1'/][contact-field label='Email' type='email' required='1'/][contact-field label='Contact Number' type='text' required='1'/][contact-field label='Message' type='textarea' required='1'/][/contact-form]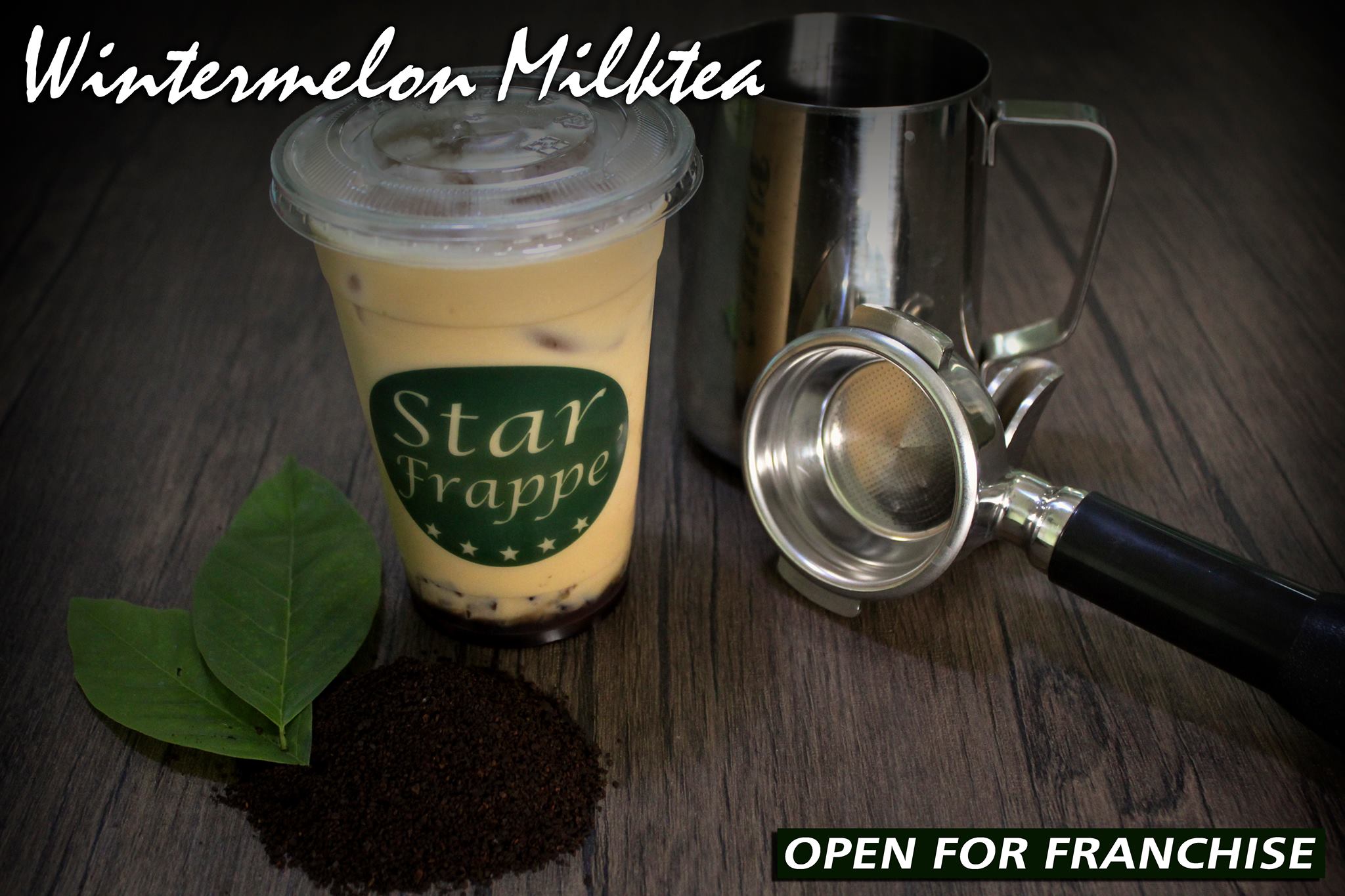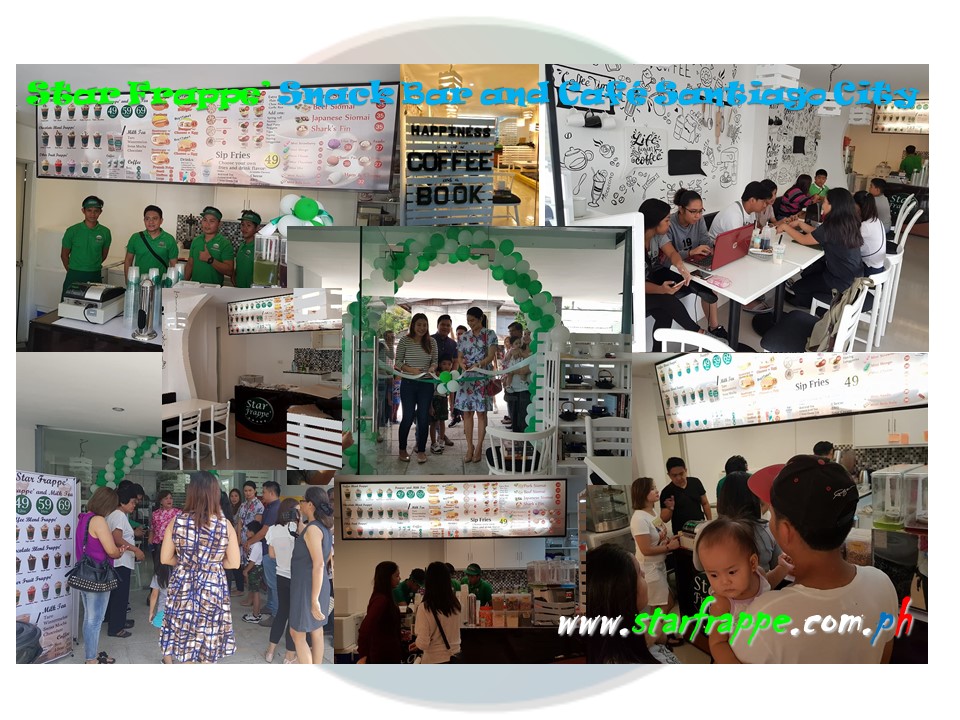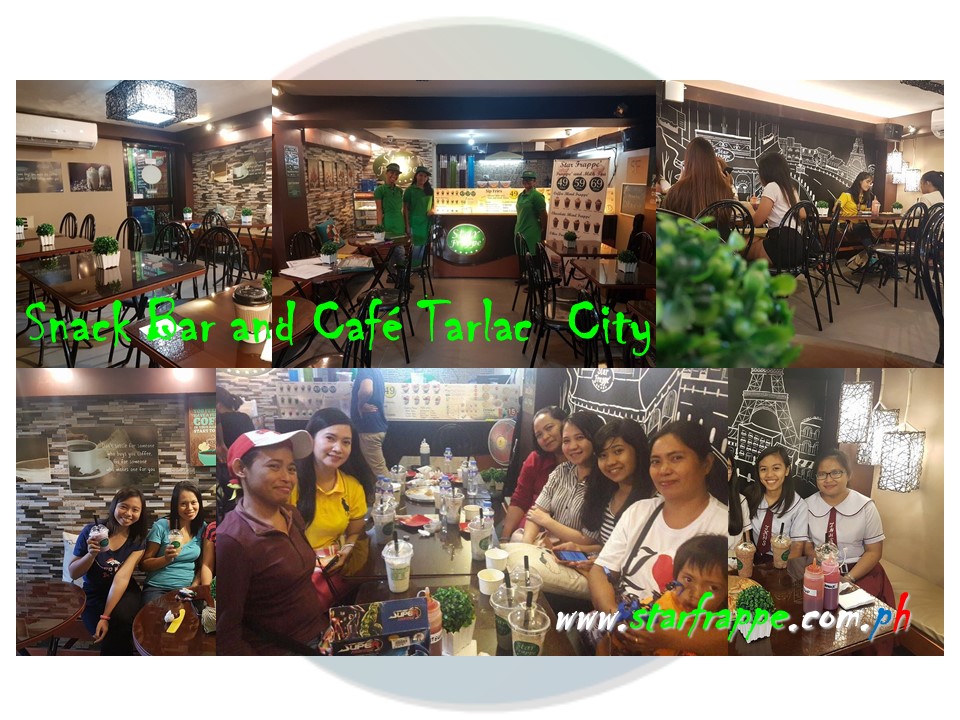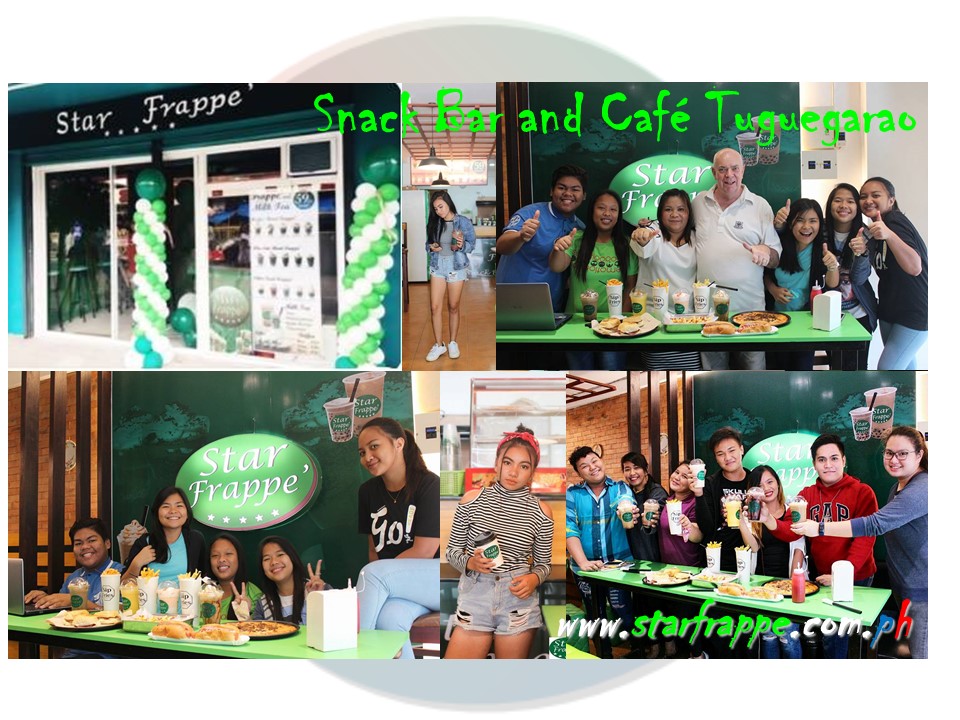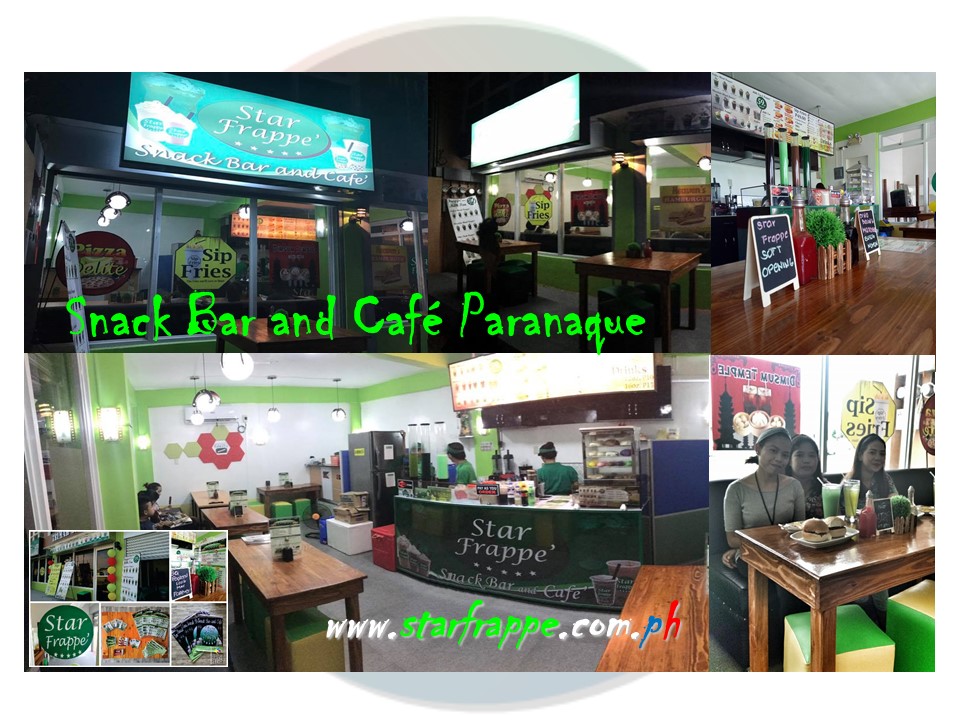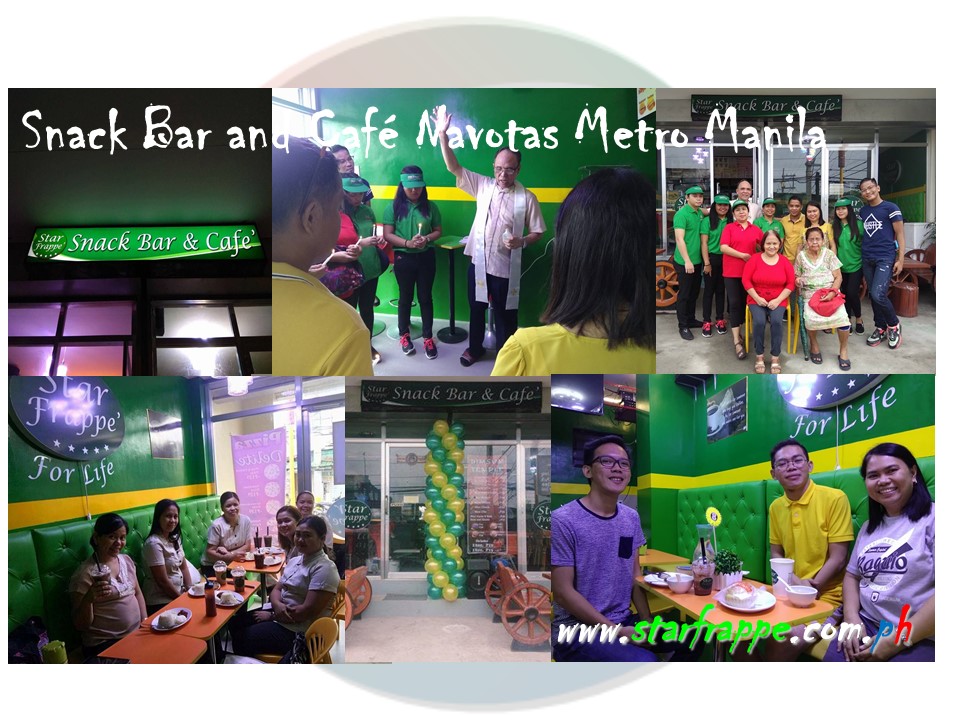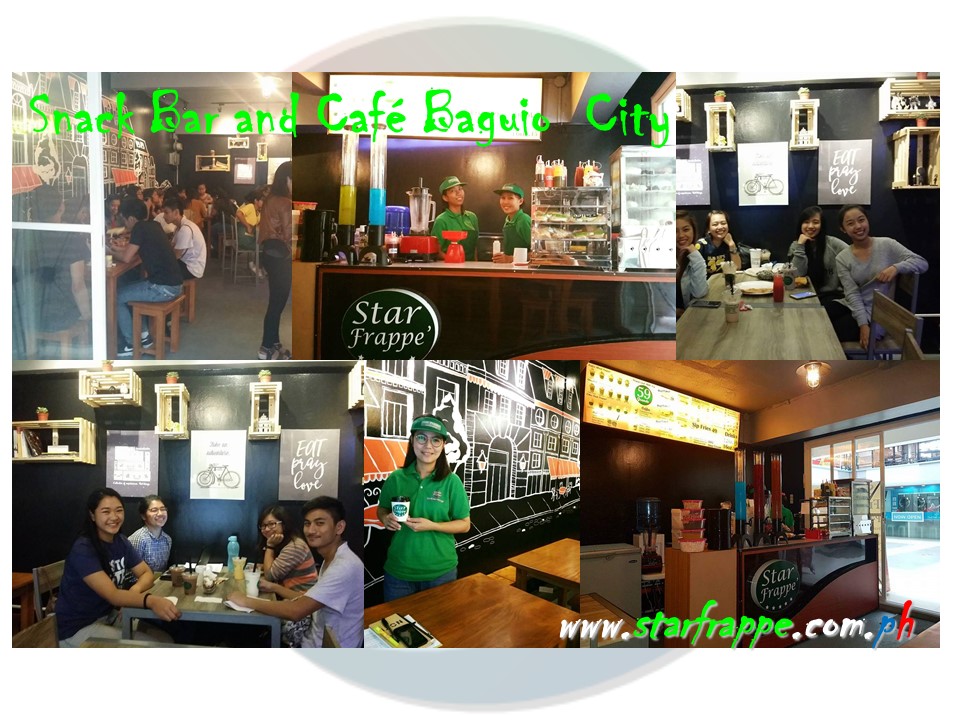 Star Frappe Menu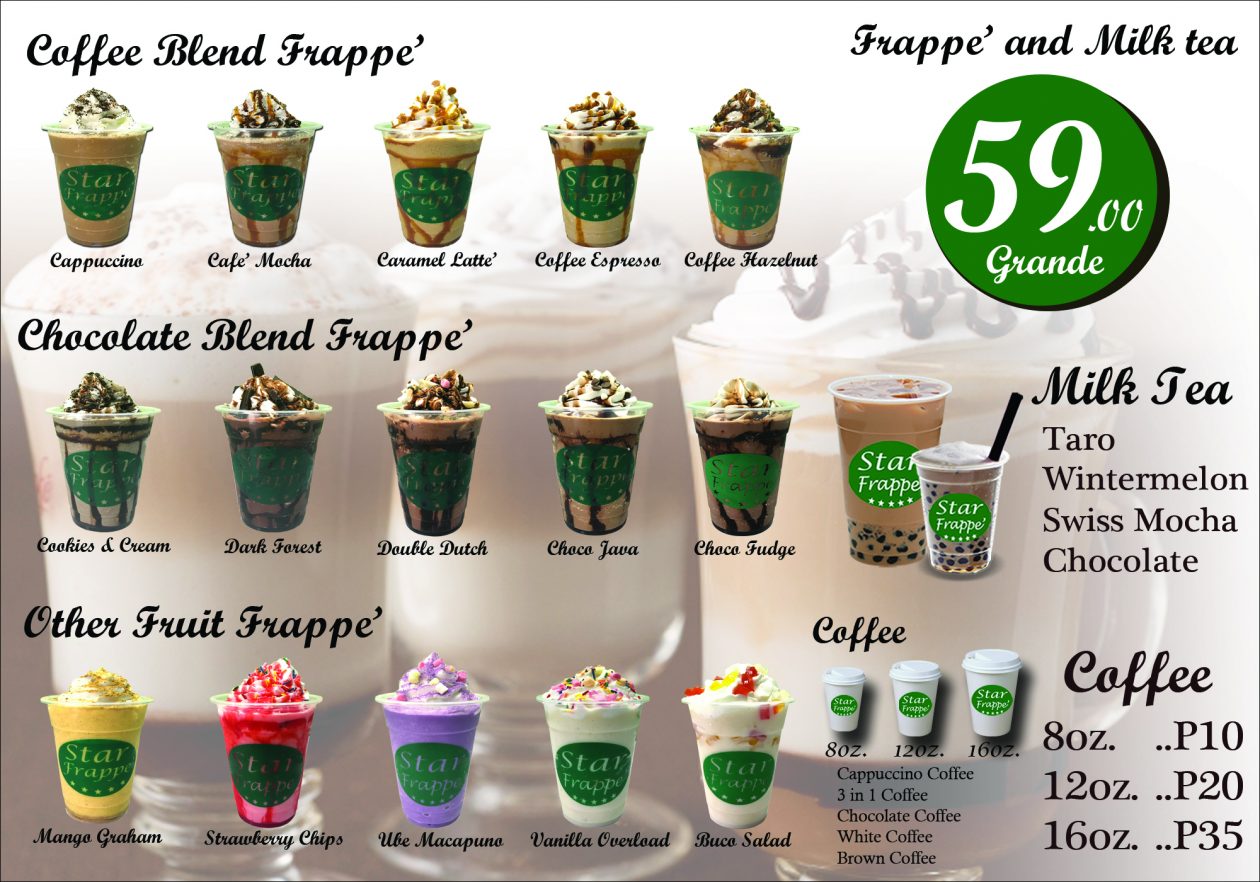 A History of Coffee and Frappes
The discovery of coffee is probably the most valuable gift mankind has ever received.  From its quiet origin in the forests of Ethiopia, the native coffee plant that produces its beans has dramatically made its name in the world.  This small hard pellet is still evolving and will continue to be brewed by its people (perhaps until mankind exists) since it is certain that its popularity will never die.  Not only that it blends with tongues and a foiler of sleep, but coffee also serves as a soberer of minds and a stimulant of wit.  The gains that anybody would want to have while sipping a cup of joe.
History will tell that this beverage stood the test of time and will have more interesting twists to offer to its aficionados in the years to come.  This is why coffee just gets better and better and more and more people are swayed by its aroma.  In fact coffee, today is a common household name and is also a commercial favourite.
What is more appealing to this fascinating drink is that it can be altered to change into another form without taking away its original taste. And frappe is one form that easily smacked everyone's palate in an instant.  Just like that.
To simply describe it, a frappe is just coffee on ice.  Specifically, it is blended, shaken or beaten to create a refreshing caffeinated cold drink.  Sometimes a whipped cream and other toppings are added to make it tastier.  Together with good friends around and animating stories to share, this will make the coffee experience more fun and exciting too.