Pizza Delite: Pizza Food Cart Franchise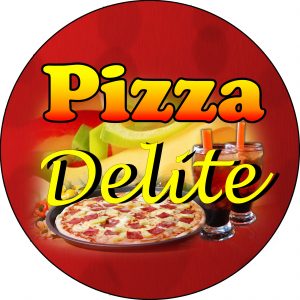 After this legend has known, this probably started the pizza craze and the rise of pizza fans in every corner of the earth.  This is the reason why pizza is and will be a good business to venture into as this is the food that surely will not be out of style.  This means it can stand the test of time as proven by the current market.  Pizza is even considered as a complete meal itself and can be served as either a snack, lunch and even dinner.  With this, the demand is expected to be very stable and is even projected to increase.  The best part of this business is that a lot of variations can be made to suit the needs of the consumer. From the vegetarian to light choices to meat lovers, there is one available flavour for everyone. So, one can never go wrong if one plans to engage in the pizza business.  Grab your plates now.
Our Pizza Franchise Concept is Pizza Delite!
Franchise Starts at P179,000.00
The use of "Pizza Delite" trade name
A mini high end food cart (measures 7 ft x 5ft x2.5 ft)
Equipment for Pizza Delite operation

A heavy duty mirowave oven
Sauce dispenser
Acrylic juice container with laddle

Complete set of uniform of one service crew (includes shirt, visor and hair net)
Starting products worth P3,000.00
Business and product orientation

Franchise seminar
Hands-on training for you and your crew
Concept manual

After-sales support
Contact Information
Mr. Edison Gomez: 0917-5323708  / 0998-5928617 / 02) 219 5869.
You can also send an email using the form below:
[contact-form to='billionairesclubph@gmail.com' subject='Inquiry: Pizza Delite (Fab.ph)'][contact-field label='Name' type='name' required='1'/][contact-field label='Email' type='email' required='1'/][contact-field label='Contact Number' type='text' required='1'/][contact-field label='Message' type='textarea' required='1'/][/contact-form]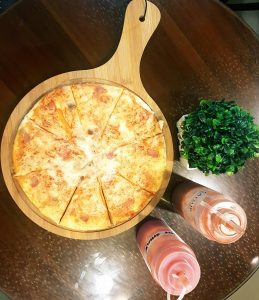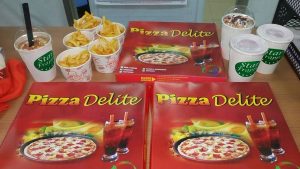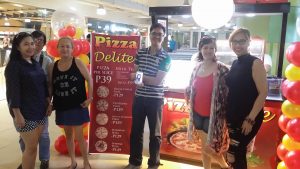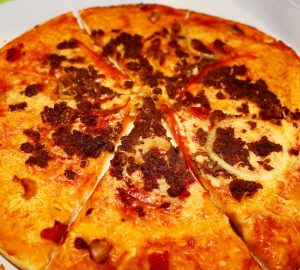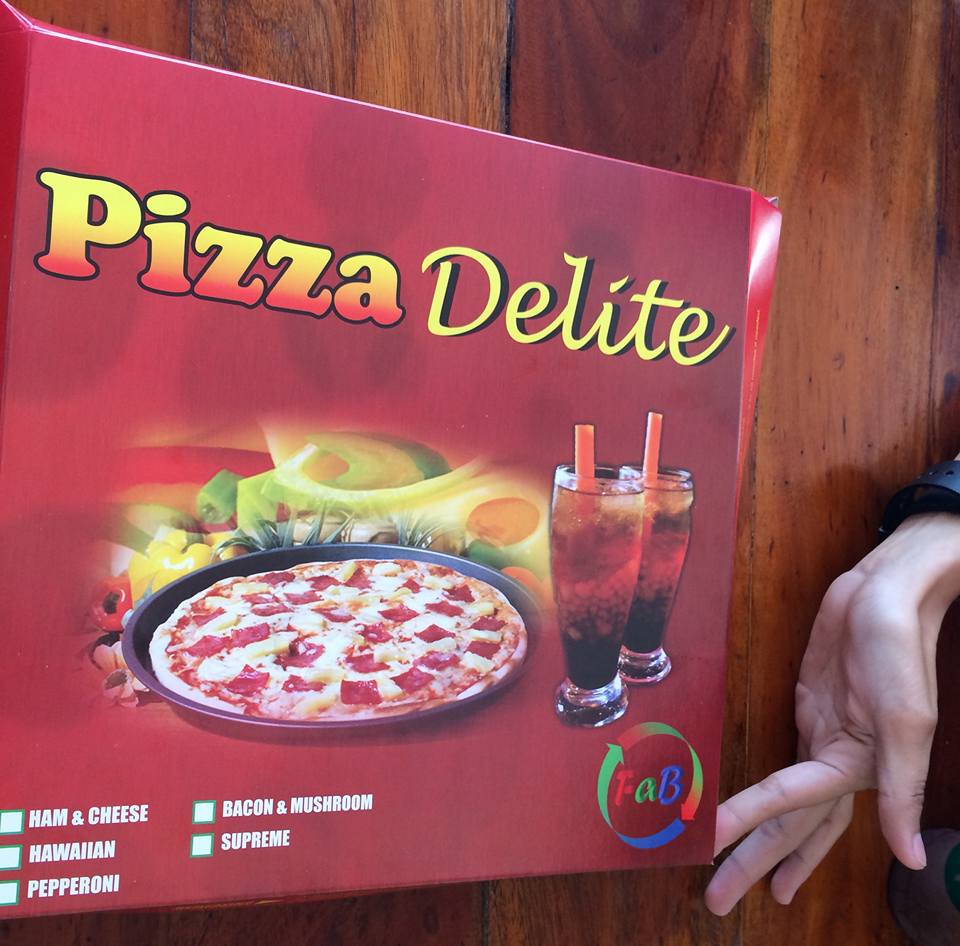 A Bit More About Pizza
Everybody loves pizza. This saying is an understatement if you really think about it.  Pizza lovers all over the world do not only see this snack treat as some kind of flatbread with stuff on it but it is remarkably described as a "slice of heaven".  Now, this is what pizza is all about.  Thus, it is no doubt that the world fell in love with this tasty and flavorful 'bread'.
This delectable flatbread with various toppings on it dates back from 600 B.C. in Naples, Italy.  This is considered as the home of the modern pizza because pizza ovens were literally all over the place.  An intriguing legend that is quite popular will tell that Italy became one in 1861 and is ruled by King Umberto I and Queen Margherita. This royal pair used to travel a lot and loves to eat, so one day when they visited Naples in 1889, they are tired of their usual diet and wanted something new and exciting.  So, they asked for a new concoction of pizzas from the popular restaurant in the city named 'Pizzeria Brandi'. The various combinations created were enjoyed by the queen but her most favorite is the pizza mozzarella, a pizza pie topped with cheese, tomatoes, and basil on it. Later, this particular pizza was named pizza Margherita and is one of the favorite flavors of all time.  This pizza is just basically cheese as its toppings.