Chow Meals: Silogan Business!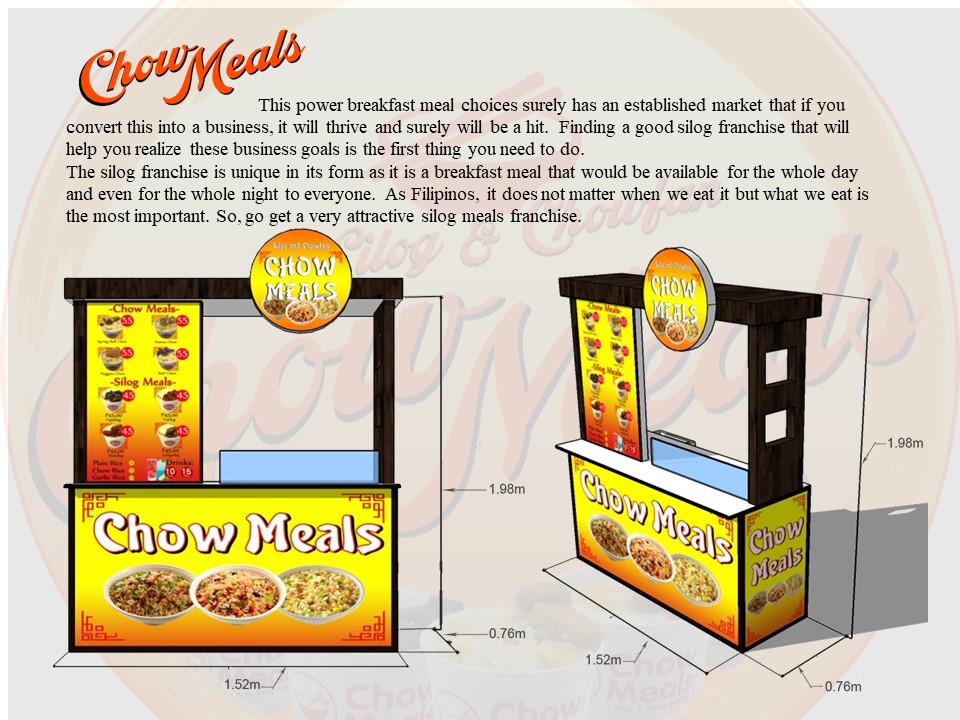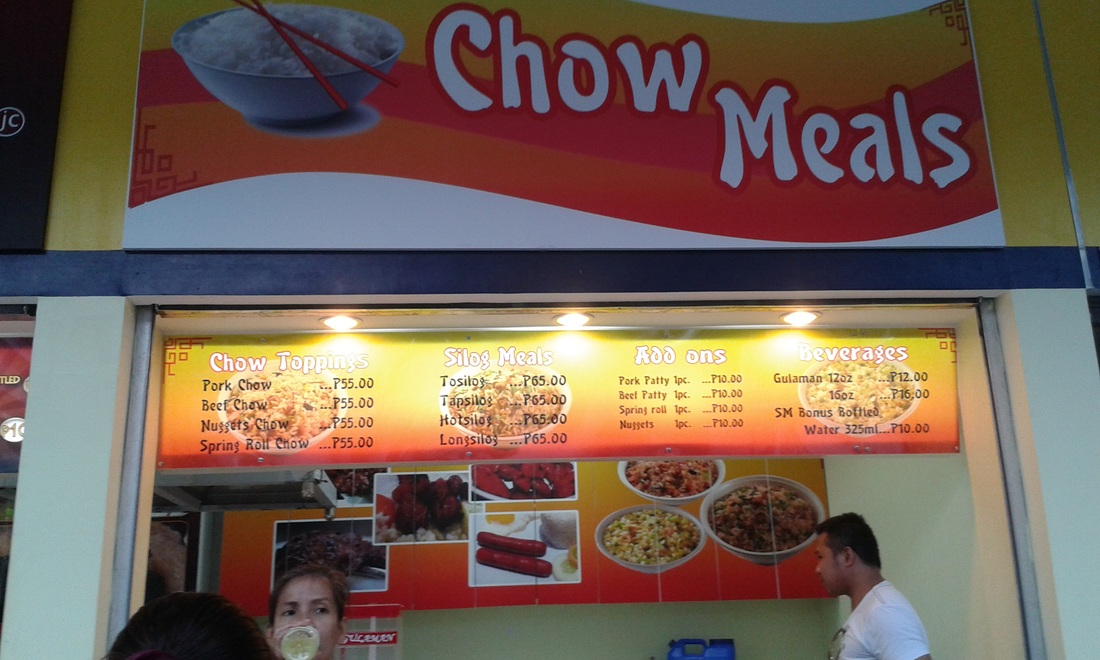 This power breakfast meal choices surely has an established market that if you convert this into a business, it will thrive and surely will be a hit.  Finding a good silog franchise that will help you realize these business goals is the first thing you need to do.
The silog franchise is unique in its form as it is a breakfast meal that would be available for the whole day and even for the whole night to everyone.  As Filipinos, it does not matter when we eat it but what we eat is the most important. So, go get a very attractive silog meals franchise.
Our Product Chow Meals Offer Silog and Rice Toppings!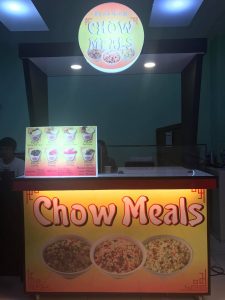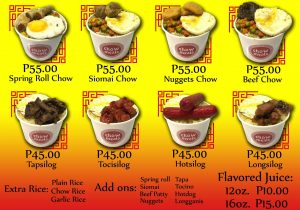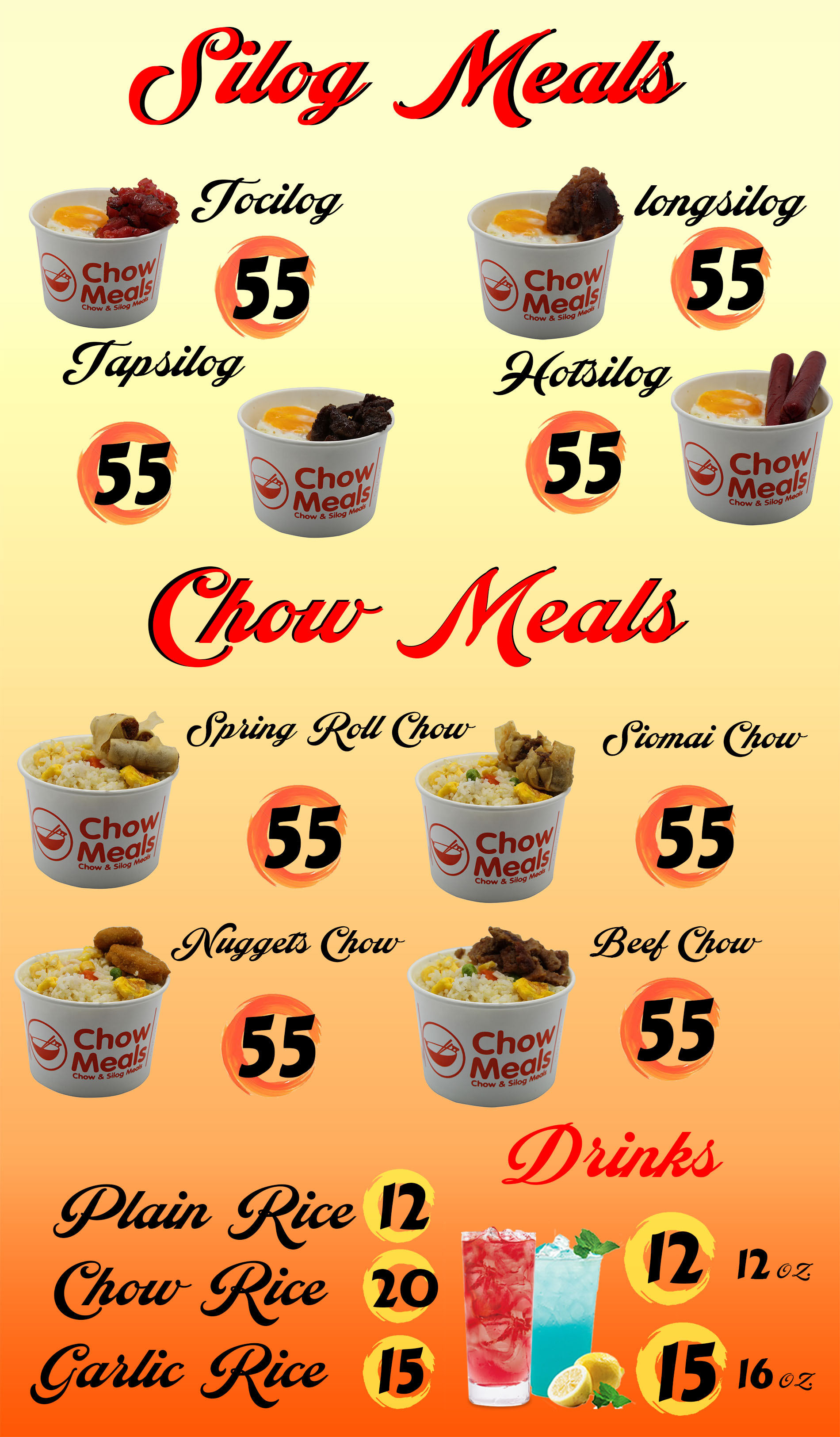 Franchise Starts at P149,000.00
Inclusions:
The use of "Chow Meals" trade name
A mini high end food cart (measures 7 ft x 5ft x2.5 ft)
Equipment for Chow Meals food cart operation

A heavy duty griller with fryer
Rice cooker
Sauce Dispenser
Acrylic juice container with a ladle
Tong and spatula

Complete set of uniform of one service crew (includes shirt, visor and hair net)
Starting products worth P3,000.00
Business and product orientation

Franchise Seminar
Hands-on training for you and your crew
Concept manual

After-sales support
Contact Information
Mr. Edison Gomez: 0917-5323708  / 0998-5928617 / 02) 219 5869.
You can also send an email using the form below:
[contact-form to='billionairesclubph@gmail.com' subject='Inquiry: Chow Meals (Fab.ph)'][contact-field label='Name' type='name' required='1'/][contact-field label='Email' type='email' required='1'/][contact-field label='Contact Number' type='text' required='1'/][contact-field label='Message' type='textarea' required='1'/][/contact-form]
More About Silog Meals
Filipinos are always considered to be ingenious in the world of cooking.  Nothing beats our menu as it is a product of the mixture of the many different cultures that invaded and lived with us.  Among them, the greatest influences are the American, Spanish, and Chinese.
This brings us to the thought that the silog rice meals – popular breakfast choices are actually an infusion of these three big cultures.  It is also interesting to note that these silog meals have greatly evolved and a lot of cool variation has been added in its long list.
But what are the silog meals and who created it? No one really knows where and who first concocted this fuss-free breakfast plate. However, if you look into how it is prepared and its ingredients, one can think that this was made out of sheer necessity – fast, simple, and easy to prepare but tasty to the palate and heavy to the tummy.
The abbreviation silog actually means – sinangag (fried garlic rice) and itlog (fried egg). Sinangag here is the Filipino version of the Chinese fried rice that is reflective of the Filipino way of recycling leftover rice. The egg referred here is usually fried, sunny side up style either over easy or hard.  Now, If you are a fan of silogs, you will agree with me that the first variation is actually the popular tapsilog which refers to the plate's three main components: tapa (beef slices) sinangag and itlog. Hence, the shortcut word tapsilog.  The variations of these meals are amusingly found in the term's first abbreviation.  With the influence of the Americans who are also into quick and easy cooking, the silog meals easily adapted and blended. There are other choices such as the cornsilog (corned beef), hamsilog (ham), hot silog (hotdog), longsilog (longganisa), tocilog (tocino), spamsilog (spam) and many more others.