How to register your business with Foodpanda?

About foodpanda
foodpanda is dedicated to bringing food lovers around the world their favorite meals from local restaurants. Since its creation, the demand for food delivery service has grown to more than 27,000 partner restaurants in more than 190 cities across Asian and Central European countries globally. foodpanda is active in Hong Kong, Singapore, Thailand, Malaysia, Pakistan, Taiwan, The Philippines, Bangladesh, Brunei, India, Romania, and Bulgaria. It belongs to Delivery Hero, a worldwide leader in the food delivery industry. For more information visit www.foodpanda.ph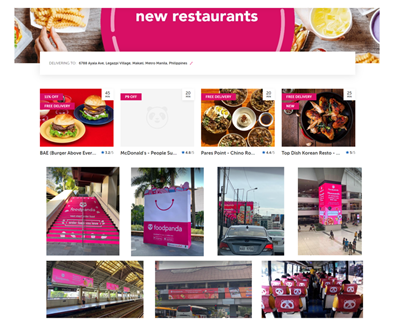 How it works
Through the foodpanda website or via the new iOS and Android apps, customers can enter their area and view a curated list of restaurants serving their neighborhood. Once they have found their meal choice, they can place an order in the comfort of their home or office, paying online through foodpanda's secure platform. The order is then carefully prepared by the restaurant, picked up by the foodpanda rider, and delivered straight to their doorstep.
Customers enter a delivery address via the foodpanda app or website and select a restaurant nearby. The restaurant accepts the order through the tablet provided and starts preparing the food for a specific pick-up time. Foodpanda rider arrives at the right time to collect and delivers the order within 30min after the order was placed. Foodpanda sends you (the restaurant) the proceeds from your orders every month and provides detailed insights into your performance.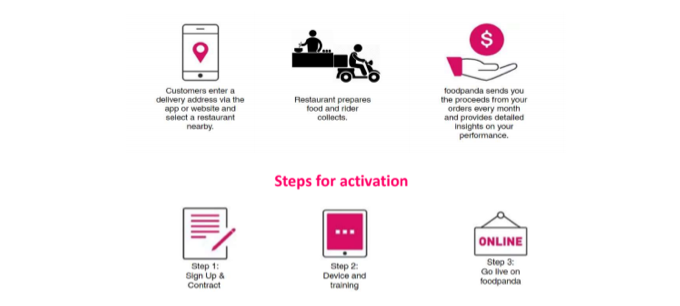 Foodpanda Licenses or documents required
Shop License
Owner's identification documents
Copy of restaurants invoice
Bank accounts details
Foodpanda Menu requirements
Dish's name and prices
Food description
If the menu is a photo of the restaurant's physical menu, please ensure that it is clear
Foodpanda Contact details
Mr. Neil Charles D. Lobo
Senior Sales Executive – North Metro Manila
 09190666894 or email me at neil.lobo@foodpanda.ph,
Thank you and God Bless!