Fab Gluta-Mansi Whitening Soap With Baking Soda – Natural & Organic Effective Whitening Bar Soap By Fabulous
*Best Selling Products*
FaB Gluta-Mansi is an effective whitening soap that contains natural ingredients such as Glutathione enriched with antioxidant and anti-aging actions that give Luminous White Glow, Calamansi and baking soda to help prevent pimples and acne, reduces the production of oil, removes blackheads, lightens dark areas such as underarms, elbows, knees, and other dark spot skin. Preventing pimples and blemishes, acne tightens pores, whiten skin, underarms, knees & elbow prevent pimples & blemishes, acne tightens pores, antibody odor, healthy, skin bites. It has antimicrobial and anti-inflammatory properties. Eliminates body odor. It promotes collagen production, and protein in the skin, which helps keep the skin firm and elastic younger-looking skin, shrinks your pores and reduces the appearance of scars and wrinkle reduction. Regulate skin pigment and improve elasticity. It can fight skin infections, and Calamansi is very effective when it comes to whitening your skin.
Pamper your skin with silky-smooth moisture and hydration. It needs this simple yet amazing blend of efficient actives and natural botanicals custom formulated Glutathione, Calamansi with baking soda bar soap! Experience the difference every time you shower, as it's a super cleansing, removes dirt and impurities, and provides thorough micro peeling to REVEAL your NEW GLOWING SKIN!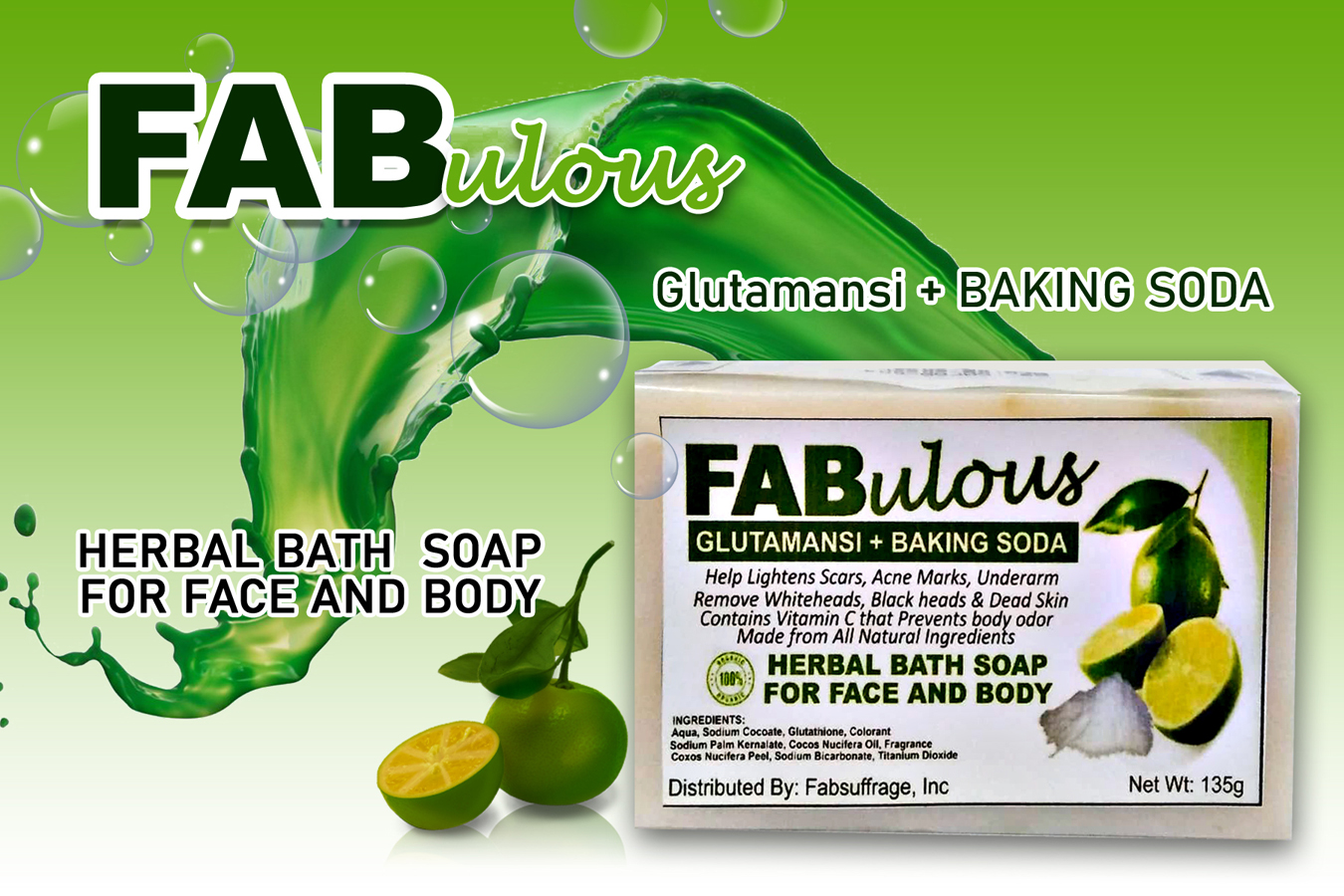 Glutathione plays a significant role in keeping skin healthy and young. It not only acts as an astonishing skin-brightening agent, but is also known to reduce wrinkles, and fine lines and improve skin elasticity. All these attributes of glutathione are due to its amazing skin-protecting properties.
Calamansi Like all citrus fruits, the calamansi is high in Vitamin C, which is a powerful antioxidant. Vitamin C also promotes the production of collagen in your skin, which is what keeps your skin firm with plenty of elasticity. As an antioxidant, the Vitamin C found in calamansi also slows the damage done by free radicals in your body. These unstable molecules cause skin dryness and sagging, damage collagen, and are responsible for the fine lines and wrinkles that occur with age. Research from the Institute for Molecular and Cellular Biology in Portugal has noted that ascorbic acid 2-phosphate, which is found in Vitamin C, can even enhance skin cell regeneration after damage, such as from the sun.
Baking Soda is considered one best ingredients, for oily skin. The Baking soda content helps to exfoliate the dead skin cells and control oil production. It does not dry out your face and control the moisture, it helps to calm the rashes' irritation.
[ GLUTATHIONE, Calamansi, and BAKING SODA ]
Effective 100% Whitening Soap Quality Proven and Tested!!! Original and Real Rejuvenating FaB Gluta-Mansi.
-Acne Control & Removal
-Lighten Dark Spots
-Extreme Skin Renewal
-Exfoliating & Anti-Odor
-Hydrates Skin
-Promotes collagen production
-Result in younger-looking skin
-Acne control & wrinkle reduction
-Reduce the appearance of scars & bumps
-Clear skin pigmentation
-Micro peels
*Trending Products*
[ GLUTATHIONE + Lemon + TAWAS with Virgin Coconut Oil SOAP ]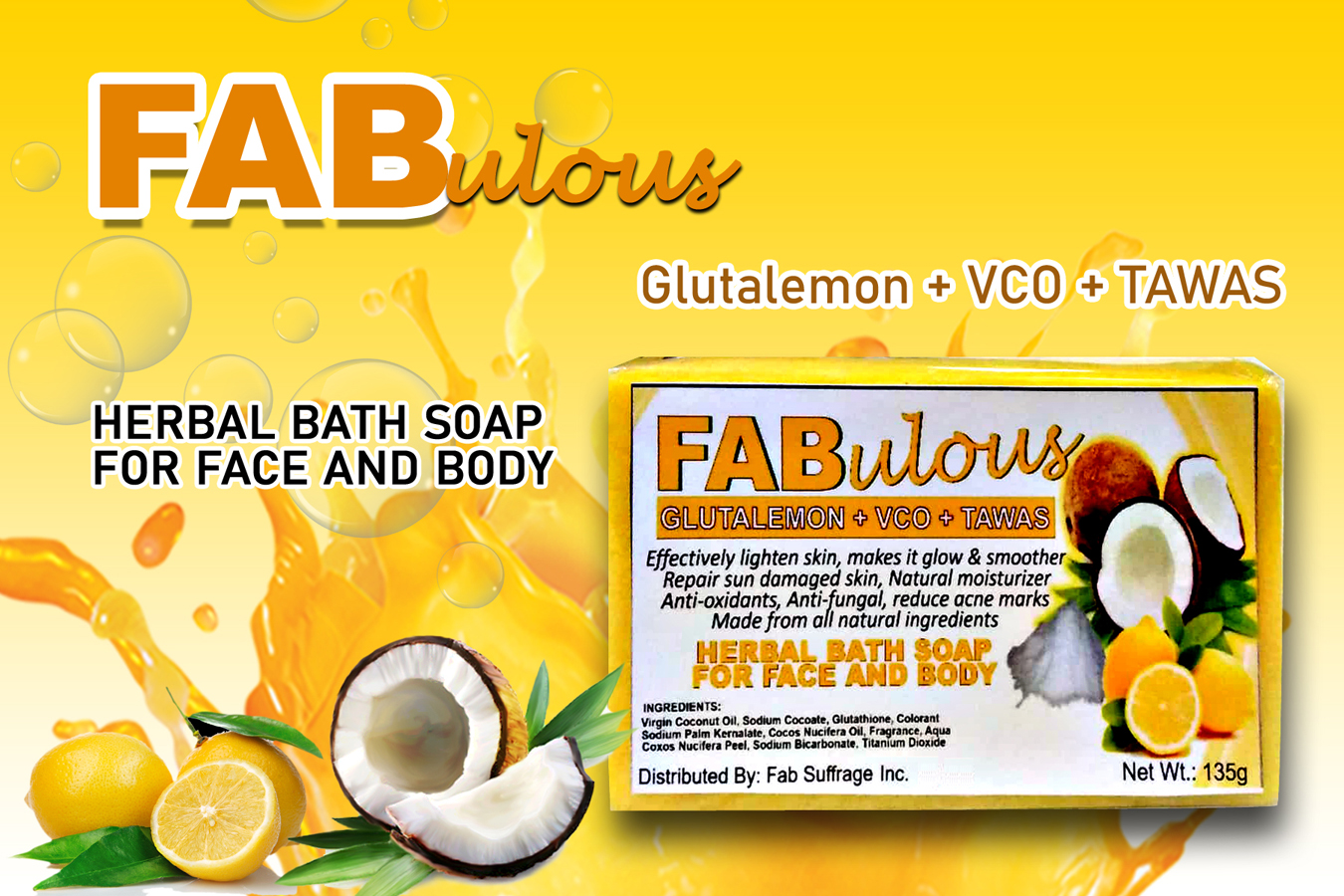 Glutalemon with Tawas and Virgin Coconut Oil soap sped up healing, improved antioxidant status, and increased levels of collagen. Works effectively to cleanse your face & body. It peels off your dead skin so the new skin will appear, and your body and face will look clean. Minimizes fine lines and wrinkles, and it is safe for all kinds of skin types. VCO creates a protective moisturizing shield on the skin, and contains high levels of medium-chain fatty acids, also known as triglycerides, which help to remove blemish-causing dirt, bacteria, and dead skin, it has antioxidant properties which can reduce redness, and it does so gently without irritating the skin. It is a great way to build a healthy lather, eczema & acne reducing inflammation, skin healing antibacterial, antifungal, anti-inflammatory, and antiviral.
-Whitens your skin
-Eliminates Body Odor
-Moisturizes your skin
-Cleansing
-Anti-inflammatory
-Minimizes fine lines and wrinkles
-For Dry and Itchy skin
-For Sensitive Skin
[ GLUTATHIONE Arbutin with Aloe vera & Oatmeal Soap ]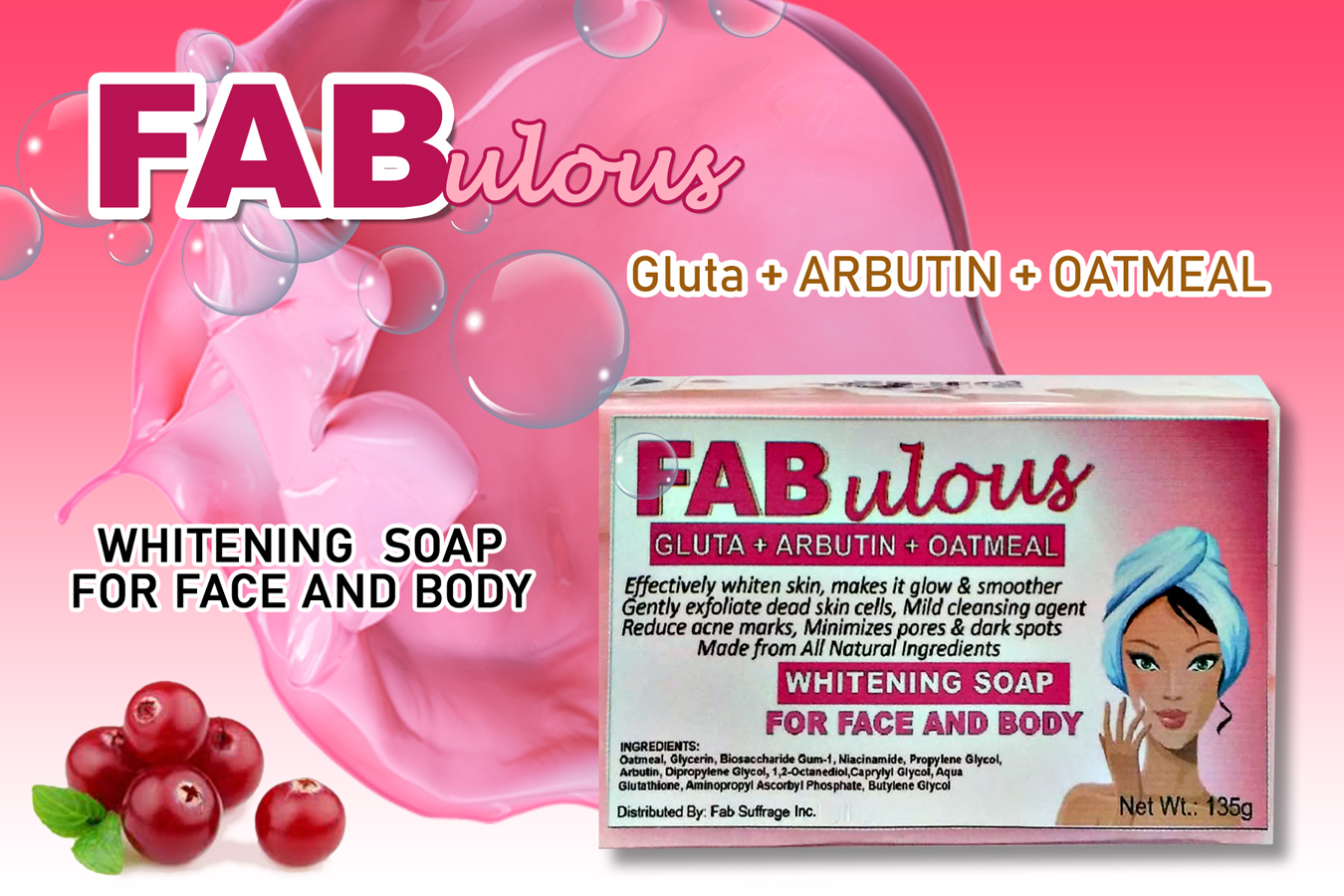 Gluta Arbutin with aloe vera and oatmeal soap is a mild cleansing agent that tends to be gentler and less irritating compared with other whitening skin, suppresses melanin activity in the skin, helping to decrease unwanted pigment that can occur due to sun exposure, soothes sunburns and skin injuries by increasing collagen fading dark spots and stretch marks. Oatmeal it is a gentle exfoliant helping exfoliate dead skin cells and reveal healthy & beautiful skin, helps improve skin tone and smooth out blotchy areas of the skin, helps to slow signs of skin aging, and helps improve skin tone.
-Whitens your skin
-Makes the skin healthy and bright
-Reduces pimple marks
-Minimize pores
-Gets rid of uneven color and pigmentation
-Fading Dark Spots and Stretch Marks
-Slowing Signs of Skin Aging
-Moisturizing Skin
-helps improve skin tone
-help smooth out blotchy areas of the skin.
Contact Information: Fabulous
For Inquiries about Fab Glutamansi's business, you may call our marketing contact numbers:
Contact Mr. Edison Gomez at Smart 0998.5928617 / Globe 0917.5323708  / (02)7623-1856
Websites: www.fab.ph
Email: ergo.ph@gmail.com
Fab suffrage office: 17-A G/F St. Martin Bldg. Westpoint Street, Cubao Quezon City.
Monday to Saturday except for holidays, 9:00 am – 6:00 pm
Landmark: Lrt Cubao aurora station in front of Gateway. Chowking aurora Cubao corner Westpoint street Beside Dehadista bar.