Summer is coming! Who doesn't want a refreshing drink this season? Well, Sip fries Food Cart Franchise offers not just a refreshing drink but also a delicious flavored fries in one cup! Sip Fries is a ready to go snack, this catchy way on serving the products is an effective marketing strategy for students, passersby and to those who simply wants to enjoy their snacks while walking, traveling or even dining in.  No wonder why Sip fries is one of the in demand franchises offered by Fabsuffrage Inc.
Sip fries products has 3 flavors
Cheese
BBQ
Sour cream
Also, you can choose the flavors of your drinks.
Red Iced Tea
Lemon Iced Tea
Citrus Green Tea
Blue Lemonade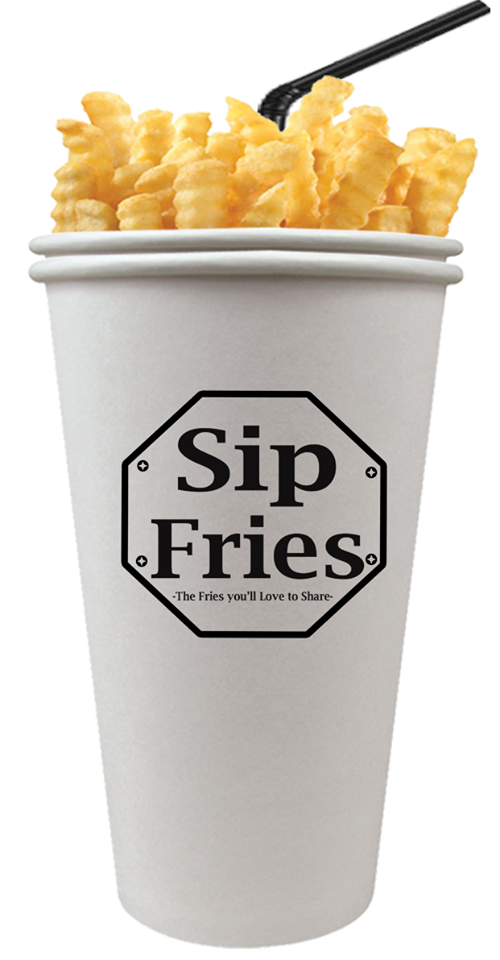 Our Sip Fries Franchising cart is open for nationwide!
Inclusions are:
The use of "Sip Fries" trade name
A mini high end food cart (measures 7 ft x 5ft x2.5 ft)
Equipment for Sipped Fries food cart operation
A heavy duty deep fryer
Juice Tower (3 sets)
Powder container and fries shaker (3 sets each)
Two tongs
Weighing scale
Complete set of uniform of one service crew (includes shirt, visor and hair net)
Starting products worth P3,000.00
Business and product orientation
Franchise seminar
Hands-on training for you and your crew
Concept manual
Notarized Franchise Agreement
After-sales support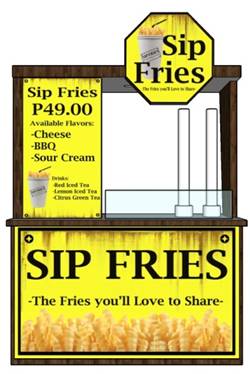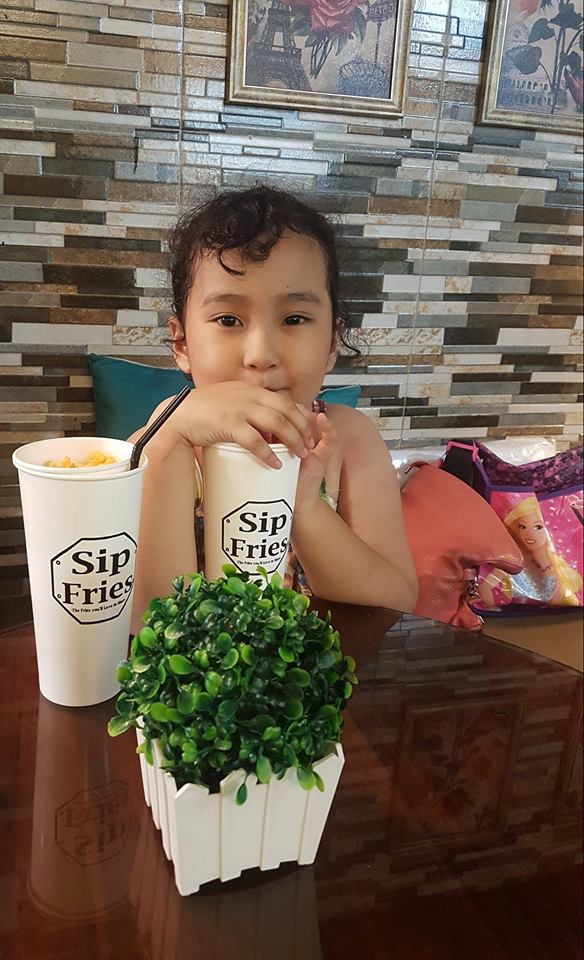 YOU CAN START YOUR OWN SIP FRIES FOOD CART BUSINESS FOR ONLY P99, 000
*NO QOUTA
*NO ROYALTY FEE,
*NO RENEWAL FEE and
*NO HIDDEN CHARGES
Interested to franchise?
This franchise is open for a FREE-Orientation and a Food tasting
You may visit our office #17A Ground flr. St. Martin Bldg. Westpoint St.,
Cubao, Quezon City, Philippines 1109 (Near Gateway Mall LRT)

10am-12nn
1:00pm-3:00pm
4:00pm-6:00pm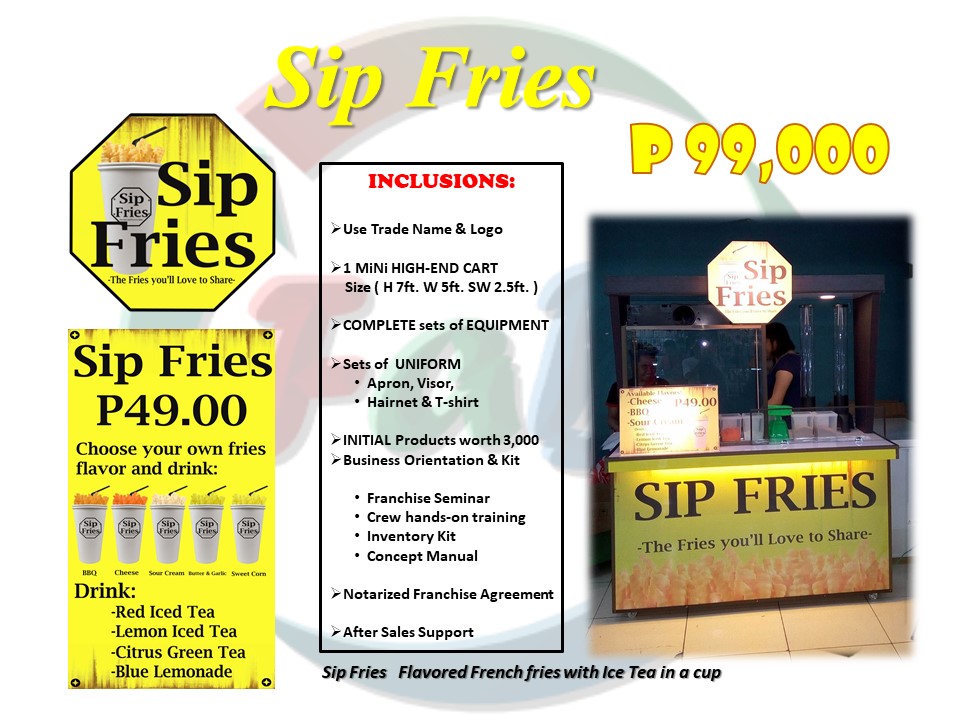 Contact us now!
0939-9163425 (smart)
0917-1254451 (globe)
219-5869 (landline)
Thea Limas
Marketing Assistant
Fab suffrage Inc