Whenever thinking of starting a business, we tend to look for products or services that are in demand in the market. You need to sell something that customers will buy, and based on the study Filipinos are likely to purchase coffee drinks and other beverages almost every day. This is the reason why most entrepreneurs plan to start a coffee shop, whether a franchise or a self-made business.
Based on the study, most of us drink 2-3 cups of coffee per day even in a typical summer season. Although a coffee shop can be an ideal business for everyone, in reality, it takes a lot of hardships, motivation, and effort to become successful. If you are new in this kind of business, you can start it through franchising.
Franchising is one of the easiest ways to start your own business faster and less risky. Furthermore, franchising companies have their system that may help you in running your business.
One example of a coffee shop franchise is Kapcha Fab Caffe' La Trinidad Benguet. They started the franchise last March of 2019, and it consistently gains customers that create unstoppable sales. Of course, it is difficult to open up a coffee shop business right away. But with the help of franchising, you don't need to start from scratch.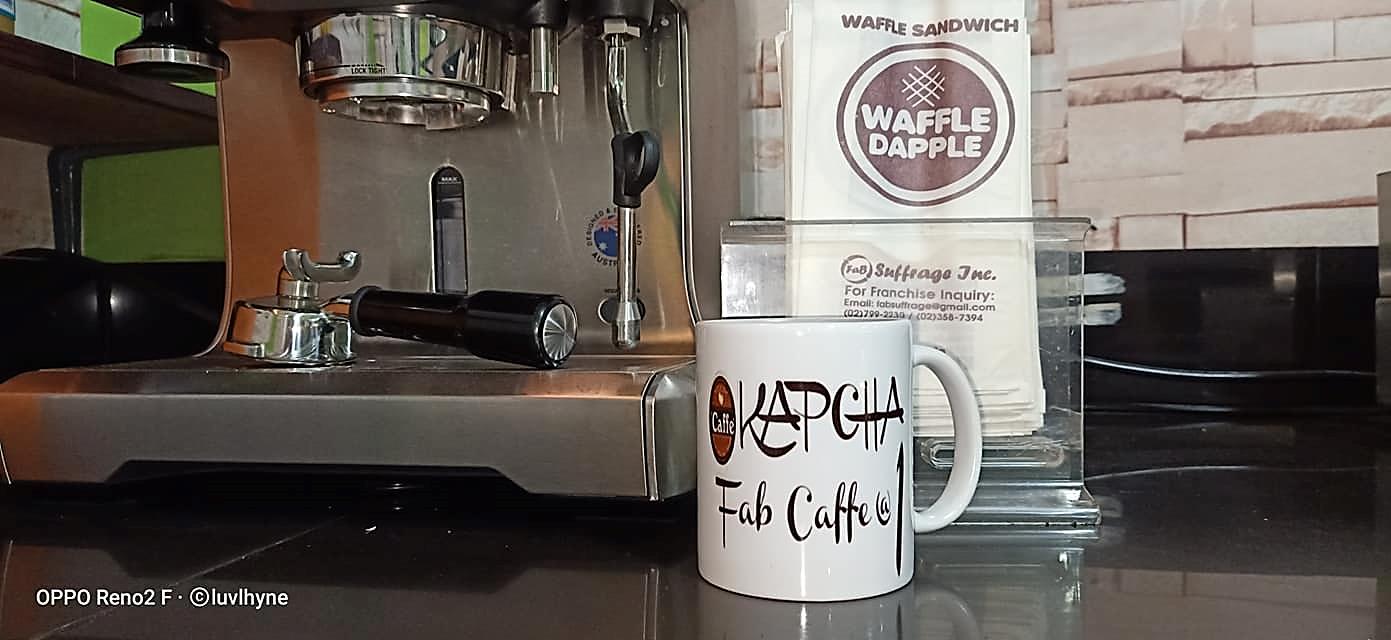 Here are some helpful tips on how to start a coffee shop franchise.
In any type of business, the first step is always to have your business plan. It is an essential guideline for your new business and will help you secure your finances in the future. You can also create a forecast for your venture or investment growth for a specific period. Business plans for the coffee shop should focus on the study of your competitors, target customers, marketing plan, and financial analysis.
Like other coffee shops, the owner of Kapha Fab Caffe' make her business plan even though they are into franchising. It helps them figure out the step by step procedure and needs in starting a coffee shop. They also include their business goals and objectives as well as potential problems in the future.
Secure funds and resources.
After making your business plan, your next step is to secure your funds to get started and have a long-term operation. There are a lot of options that can help finance your business, such as bank loans and other institutions that offer money financial assistance. Make sure to understand the terms and conditions between you and the lenders.
Choose the perfect location.
A place or location of a business is one of the keys to your business success. Most people tend to visit coffee shops almost every day to buy coffee drinks and hang-out with friends. It means that a perfect location for this type of business premises near schools, universities, offices, and station areas where there is high traffic of people.
Kapha Fab Caffe' is located at La Trinidad Benguet where thousands of people every year are visiting because of their tourist spots. They also chose a place that is easy to find and very accessible to customers. Some franchisor provides location assistance, however, Fab Caffe' encourage their clients to look for their target area for them to check and analyze it's compatible with preferred business.
Hire a good and responsible employee.
Employees are essential in every business's success. Hiring and managing staff while running your business is one of the toughest jobs you'll ever do as an owner. You need to have a responsible, hardworking, and a customer-oriented employee's to aim your goals and objectives.
A month before the opening of Kapcha Fab Caffe', they started to recruit employees through social media sites. They focused on the applicant's skills in coffee and food preparation, as well as their abilities to handle customers on their own. As an employer, it's your responsibility to train and guide them on their way. You can also seek advice on your franchisor on how to motivate your employees to create more sales.
If you want to visit  Kapcha Fab Caffe', please see details below:
Address: JC-78 I&F BUILDING CENTRAL PICO, KM5, LA TRINIDAD, BENGUET 2601 Baguio City
Contact Info: 0947 775 2030/ lovelynfaith92@gmail.com
Store Hours: 8:00am – 6:00pm