All over the world you can see it: milk teas dominating the globe with tapioca pearls as far as the eyes can see. The Philippines is no stranger to this trend given its reputation for adapting, which is why if you find yourself in malls, you will find multiple stalls for milk teas. It can't be understated that there are many choices to choose: from Chatime, Gong Cha, to Coco and Serenitea!
Yes, you may have heard of those brands being successful, but in terms of being the original, nothing beats Infinitea as it was the first to pioneer and introduce the craze in the Philippines. During the early 2010s, a movement was gaining to live a healthier lifestyle, and that means diets with restriction became popular. Infinitea undoubtedly adapted and in a perfect window of opportunity, offered their yummy milk tea and new flavors to boot.
It has been so successful that Inifinitea is offering franchising for would-be investors, to the point of encouragement as they have become the dominant player in the milk tea craze in the Philippines. If you think you are one of interested in franchising the best of the best, then continue reading on to know about how to franchise Infinitea!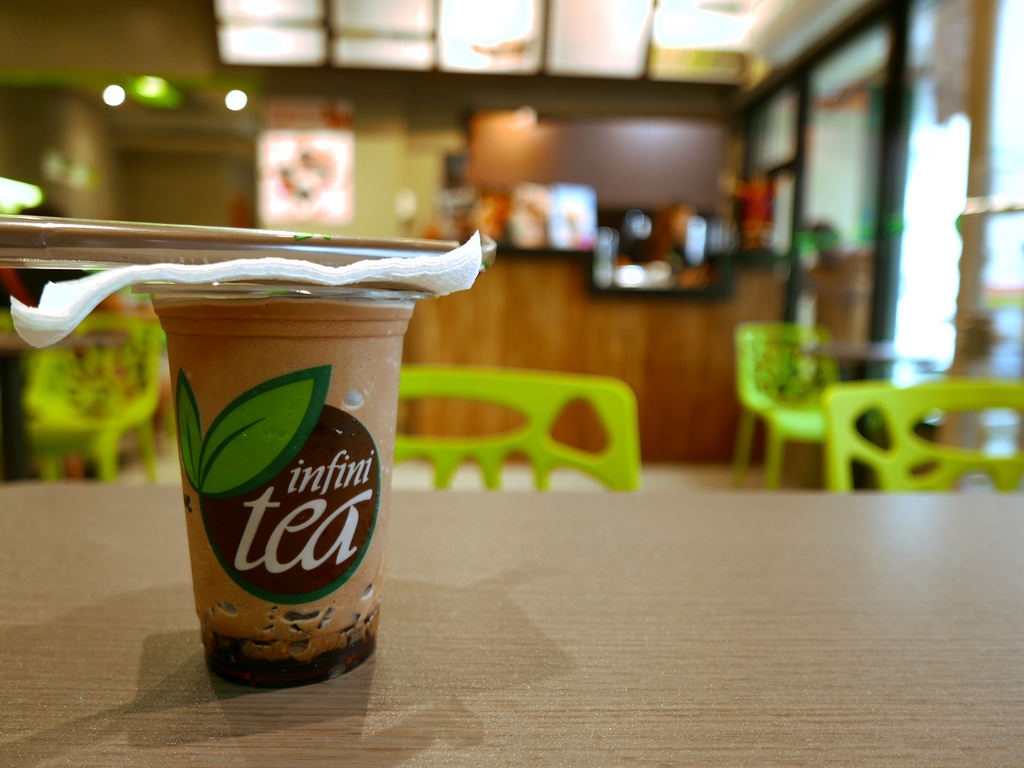 Brief Background of the Infinitea Franchise
Infinitea was established in 2010, with Infinitea working on as a food service business that has a specialty in crafting the healthiest of all milk teas for all healthy lifestyle adocates. Originally, the concept of the business came from the unique culture around Asia of drinking tea. Most cultures around Asia value tea drinking as an important part in the process of a ceremony. These ceremonies are made to entertain gues and visitors, which usually signifies the respect toward the person visiting.
Infinitea has definitely grown in terms of branches since its birth through the use of the franchising model as a method of expansion. Unlike other trends, Infinitea is able to breakthrough and come up from being called a fad. The personalization of each milk tea to a customer's preference definitely helps sustain the business.
From Metro Manila to provincial areas, you can find the business located all around the country. Infinitea has garnered a reputation as one of the pioneers of milk tea in the country, and are recognized as the premier brand for milk tea lovers anywhere.
The tea itself is not just your run-of-the-mill product. No, they come in mixtures of tea and are infused with a plethora of flavors, as well as the addition of tapioca balls that are boiled to give them that signature chewy experience when drinking your refreshing milk tea.
Currently, their most popular offerings are:
Original milk tea
Oreo milk tea
Wintermelon milk tea
Iced coffee milk tea
Almond milk tea
Dragon milk tea
Coffee jelly milk tea
Emperor milk tea
The tea within the drinks come from freshly brewed tea leaves that are of the highest quality, and provides the human body health benefits that fit a healthy and active lfiestyle.
Since Infinitea aims to give a healthy lifestyle through the consumption of a delicious beverage, their commitment means that they are constantly improving their service to stay on top. Their success is also attributed to franchisees that share the same goal of providing an uplifting experience to Filipinos everywhere.
Infinitea Franchise Packages
Infinitea does not publicly disclose any information about how much the cost of franchising one of their stores. Fortunately, the contact details below can provide you the means of inquiring them yourself.
If you really want to know, it is recommended that you call them up to inquire more about the packages. For sure, the future awaits you with many opportunities to let you know about Infinitea's packages and return of investment.
Steps to Applying for an Infinitea Franchise
Infinitea needs franchisees that possess one of the many qualities of a good business owner, and are stated as the following:
Has a strong sense of leadership
Has a strong spirit and determination for entrepreneurship
Is able to successfully accomplish the required training program for franchisees
Has a good reputation within the community
Is able to display good management not only to their staff, but also to the customers
Is able and willing to give their time in tending to the store
Is an open minded person with the drive to learn
Infinitea Franchise Contact Details
Website page: www.infiniteamilktea.com
Email address: infinitea.franchise@gmail.com / louie@infinitemilktea.com
Facebook page: InfiniteaMilktea
Twitter: @infiniteaph
Mobile number: 0917 522 2256
Telephone number: 02 357 8882 
The Good in Franchising Infinitea
As one of the pioneers of milk tea in the Philippines, Infinitea has a proven business model that guarantees success
A franchise offers the convenience of assistance from people who are expert in that area and provide what is necessary to start a business
The Bad in Franchising Infinitea
The amount of freedom to operate as you will is limited, as the franchisor has the say on what you will need to do
Training the staff is in compliance with the rules of the franchisor
Unlike other franchises, the location suggested may be influenced by the franchisor