As a tropical country under constant exposure to sweltering hot weather, the Philippines and its citizens are always on the look-out for refreshing drinks to ease the heat. This constant demand makes it a great opportunity for those looking for their next business venture to consider investing in a drink-based business format.
Beverage-focus businesses, are usually low maintenance and do not require a large space to accommodate all tools and equipment — which makes it ideal for those entrepreneurs who want a business that is easier to handle.
With that, we round up three (3) of the best beverage franchises, with each providing different products and services from the other. All you need to do is see what product suits your target market best and call them to make your first big step to having your own business.
Zagu
Black Pearl Drinks Franchise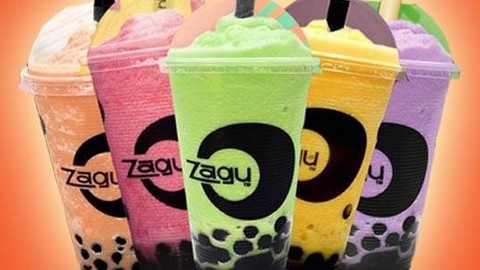 Zagu actually does not offer franchise packages, the great news is they have an authorized dealership investment package which frees investors, from royalty fees, advertisement fees, etc. which are commonly found on franchises, making it ideal for those who don't want to lessen recurring fees every month to operate their business.
Total Investment Estimate: 650,000-850,000
Inclusion:
Operational expense
Cart Construction Cost
Equipment Package
Initial Inventory (Good for 1 week)
Crew Uniform
Signage
Insurance
Service Crew Training
Types of Zagu Stores 
Indoor Set-up
Outdoor Set-up
Roadside Stall
Roadside Kiosk
Zagu Authorized Dealership Application Process 
Submission of dully fill out the questionnaire form
Qualified applicants will be invited for the initial interview
Evaluation and initial recommendation
Upon approval, the applicant must pay 10,000 in cash or dated cheque as a cash bond. A cash bond is refundable if the Zagu outlet will cease operation and the authorized dealer appointment agreement is terminated
Submission of all necessary documents
Application interview assess if the applicant has the capacity to handle a business
Final interview conducted by the Working Committee.
Post-Approval Mitting
Submission, evaluation, and approval of the proposed location
Payment of Authorized Dealership investment package and signing of the agreement
Construction/Fabrication of the chosen store package
Completion of operating requirements and submitted to ZFC prior to the start of operation
Business orientation and service crew training
Receiving initial inventory, equipment, supplies, and P.O.S
Store Opening
Contact Information
Local: 150 OR 113
Mobile Number: 0918 – 8889248 (SMART) | 0917- 8098043 (GLOBE) | 0923-4563586 (SUN)
Cobo Milk Tea
Milk Tea Drinks Franchise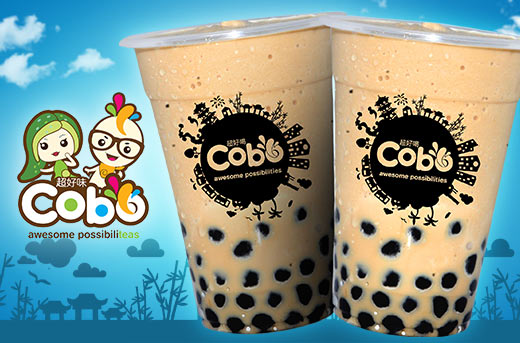 A large portion of milk tea enthusiast will argue that Taiwan is the milk tea haven they are looking for, for they considered it as one of the best producers of milk tea concoctions available — and if you believe it to be true, or if you're also a milk tea enthusiast who wants to do business using your favorite products, then COBO is the ideal franchise for you.
Cobo is a company that is determined to bring that authentic Taiwan milk tea experience in the Philippines by dedicatedly using 100% Taiwanese ingredients while implementing the teachings the COBO founders learned through attending Taiwan's Tea University.
Cobo is also the way to go for those looking for a well-established business providing one of the hottest products in the Philippine market.
Franchise Details 
Franchise Fee: 100,000 (for 3 years)
Franchise Term: 3 years
Royalty Fee: 4% of Sales
Advtg. Fund: 2% of Sales 
Total Investment Estimate: 800,000 to 1.2M
Store Format of Cobo
Cobo's kiosk range from 7 to 35 sqm and requires a minimum of 2×3 meters to accommodate their smallest kiosk set up. The kiosk store format serves all COBO beverages and snow ice, not including their food items.
How to Become a Cobo Franchisee
Submit a letter of intent and filled out the application form
Wait for the letter from the Cobo Head office
Approved applicants need to sign the Non-Disclosure Agreement (NDA) prior to a detailed briefing for franchise applicants.
Receive and review the COBO Franchise contract after signing the NDA
Paying of downpayment and choosing locations to build your COBO franchise
After securing the location, the applicant is required to put the estimated investment amount in an escrow account to start the project rolling.
Contact Information
Landline No.: (632) 355-7776
Mobile No.: (Sun) +63 923-359-5139
Globe: +63 936-539-3724
Email: roy@awesomecobo.com
Just Lemon
Lemonade Drinks Franchise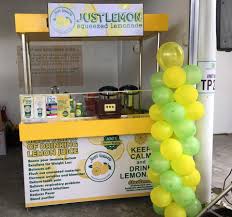 Health is wealth, and with every diet fad popping up, one of the most famous and argued by many as most effective is the act of detoxifying — and Just Lemon's lemonade drink brings that detoxifying drink to its customer in a quality and affordable drink beverage. While still a bit new to the market, Just Lemon's products which are lemonade, are not as saturated as most beverage businesses, making competition less aggressive.
Franchise Details 
Franchise Term: 2 years (30,000 renewal fee)
Royalty Fee: 1,000 per month
Estimated Return of Investment (ROI): 3-12 Months
Franchise Packages
Basic Cart
Franchise Package Fee (ALL-IN): 95,000
Ideal for: Outdoor streets & Small Malls
Space Requirement: 3×7 ft
Premium Cart
Franchise Package Fee (ALL-IN): 150,000
Ideal for: Small to Big Malls
Space Requirement: 5×7 Ft
Premium Kiosk
Franchise Package Fee (ALL-IN): 250,000
Ideal for: Big malls
Space Requirement: 2×2 to 3×3 Sqm.
Just Lemon Franchise Application Requirements
Steps to become Just Lemon's Franchisee
Submit a target location (include its address, and other important information of the area)
Receive a call of application approval
Review and sign the Just lemon franchise
Settle the full payment at Just Lemon's office
Grand Opening within 15-30 days

Contact Information: 
Phone: 0917-320-4584 | 0916-375-6230
Email: justlemonph@gmail.com
Facebook: www.facebook.com/justlemonph