Alfamart or convenience stores, in general, is a type of business which houses nearly everything; supplies, food, snack, and other utilities. As the company doesn't exclude rural areas to establish a business, Alfamart were able to reach customers both on commercial and residential areas, which is a smart tactic to help market a foreign company in the Philippines.
Jobs in the Philippines mostly include graveyard shifts, creating a large customer demographic readily available, making convenience stores a smart business to do both in rural and urban areas.
The history of Alfamart's establishment in the Philippine Business Industry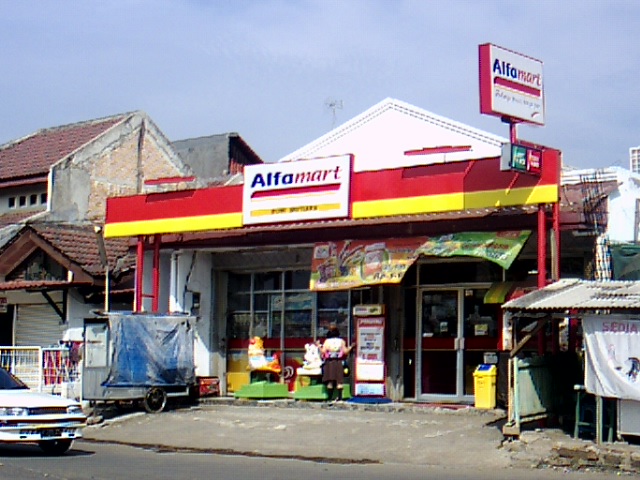 Alfamart is currently the leading minimart in Indonesian; the country where the business was established back in 1989 by Djoko Susanto and family.
Alfamart had three branches in metro manila during its trial opening, which was made possible with their partnership with SM Corporation; However, as months and years go by, the number of target stores started from a few hundred to thousands.
Today Alfamart can be seen almost anywhere and became a known store thanks to reaching both the main cities and other provinces in the Philippines.
Franchising Alfamart in the Philippines
Alfamart or SM cooperation hasn't announced any news of franchising. So far only SM is the one responsible for the series of Alfamart stores across the Philippines; Nevertheless, if Alfamart and SM started accepting franchisee, below are some important notes to remember if you plan to franchise Alfamart in the future
Land Area
As Alfamart offers more products not usually seen on a convenience store, it requires a bigger land area to accommodate all of its goods. According to some observers, Alfamart Philippines have a minimum size area of 150 to 300 meters.
For sale products
Below are products commonly found in Alfamart stores. The range of stocks varies from one branch to another.
School or office supplies
Frozen meat
Ready to eat foods
Rice meals
Beverages
Snacks (Chips, chocolate bars, ice creams, etc.)
Ice cubes
Other utilities
The Pros and cons of Alfamart.
Below are the pros and cons when it comes to the type of businesses like Alfamart.
More products more business
Since convenience stores have an array of products, it enables you to cater to a bigger range of customer which ensures you'll have better sales, compare to having a specific type of business.
You can score discount deals with suppliers
Restocking your inventory would always be in bulk, this manner can attract a deal with suppliers, and with proper negotiations, you can get discounts from buying items in high volumes.
Less paper works
This pro will depend on location, but in most cases, convenience stores don't require a plethora of paper works to operate. You may reach to your local officials to confirm the documents.
Item expiration
A branch situated somewhere with lower population density, product expiration will happen a lot; However, some case of inventory loss also happens to a populated area due to a product's lack of popularity to the surrounding customers. The key here is to keep on eye on trends, customer queries, and needs.
Needs constant cleaning.
People eat and hang around on convenience stores, there are also those rainy days where patrons will carry the mud inside. Diligence and neatness are important to keep the store clean and welcoming for patrons.
Robbery
Since getting the items are self-service, some people take advantage of situations to steal products behind shelves when staffs are busy handling customers on the counter. Install cameras and mirrors to keep tabs on what is happening around the store.
Despite not being open for franchise, hopefully, you learn what kind of business Alfamart is, and the advantages and disadvantages it gives for future business references.