The buy 1 take 1 burger has turned into a craze, especially to the masses. The enticing fragrance of grilled meat plus the promo of getting two for the price of one has enticed so many patrons. If you are planning to start a burger franchise, then you should get a buy 1 take 1 burger franchise! Here are the best three that we picked.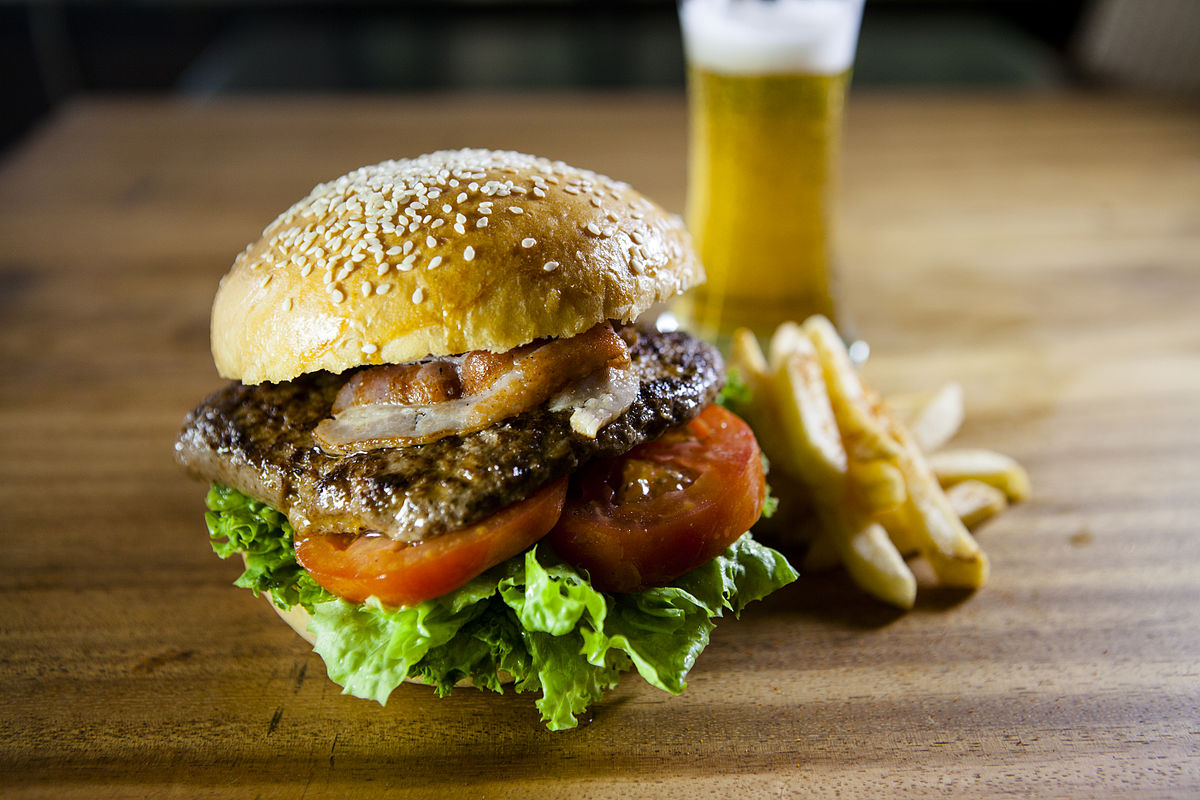 Grizzly Burger
Our very own franchise! grizzly Burger had made lots of entrepreneurs happy, since the margin is quite high but the quality is very good. Want to know the secret? We eliminate the middle man and we manufacture the patties on our own! That's why you can get it at a smaller price.
Franchise Details:
Franchise fee is Php 30,000.00 for Single Cart Package.
Package includes:
Use of Name and Logo
Free training of crew
Collapsible Food Cart
Equipments
1 FOOD TONG
1 SPATULA
1 BREAD KNIFE
1 TEPANYAKI GRIDDLE
Preparation Materials
1 set Crew uniform (shirt)
1,000 worth Sample products
Franchisee training
Retailership activation of Loading Business
GYOB's Burger Buy One Take One Food Cart
Grow Your Own Business (GYOB) serves a variety of high quality burgers and sandwiches at a reasonable price. GYOB also has a few more carts for budding entrepreneurs like siomai, waffles and shawarma.
Among their menu are:
cheeseburger
longgaburger
cheeseburger with coleslaw
longgaburger with egg
longgaburger with coleslaw
longgaburger with cheddar
ground sirloin sandwich with egg
ham sandwich
ham and cheese
ham and egg
burger mushroom meltgooey chicken burger
Franchise Details
A single food cart concept at GYOB starts at Php 69,888. 00
Telephone nos.: (02)409-8943, (02)470-7367, 0923-703-0876, 0908-863-5565
Burger Factory
Burger Factory is manufactured by JC Franchising Inc., the same company that manufactures food trucks that you see in food bazaars. Like the otehrs, Burger Factory also offers buy 1 take 1 burgers.
Franchise Details:
Franchise fee is P78,888.00
Franchise includes:

Trade name and logo use
Business system
Operations manual
Heavy duty equipment and utensils
Uniforms of the crew (6 set)
Comprehensive personnel training
4 day on-site crew training
Contact Information:
Address: 1196 Batangas St., San Isidro, Makati City, Philippines
Telephone nos.: (02)889-4773, (02)889-4774, (02)889-4775, (02)889-4776