The classic buko vendor has been with us for a long time. You can see them push their carts or station alongside streets near food vendors to provide drinks to thirsty people, from workers to students, everyone can't deny the deliciousness of the refreshment.
Over time, you can see it has evolved in as other products such as shakes and smoothies. Who can blame them, because buko is very easy to make into shakes. Blend the coconut meat, the coconut juice, mix it with some sugar and ice, and you got yourself a healthy drink! If you want to get creative you can add toppings such as milk, lime, pandan jelly, gulaman, and even honey to up the tastiness factor.
Not only that, for less amount of sugar compared to coffee drinks, you can get a healthy substitute for drinking a sweet beverage which is perfect for those who want to control their diet and still enjoy them.
If you are interested in franchising one of them, below are the top 3 best franchises for buko in the Philippines.
Buko Fresh and Ice Scramble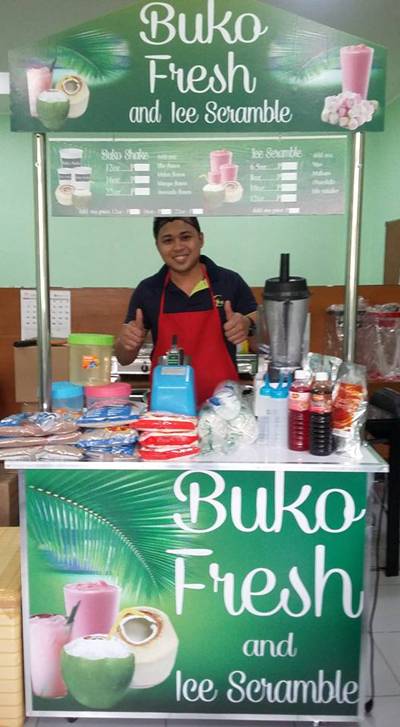 Established in 2014, Buko Fresh and Ice Scramble is owned by Fabsuffrage Inc., whose business model simply involves mixing buko meat and adding flavor powder. You can also add toppings such as nips, mix candies, chocolate chips, and mallows!
This is perfect for starting entrepreneurs as the franchise does not require you to break the bank.
For Php 99,000, the franchise package includes:
The use of "Buko Fresh" trade name
A mini high-end food cart (measures 7 ft x 5ft x2.5 ft)
Complete set of uniform of one service crew (includes shirt, visor and hair net)
Starting products worth P3,000.00
Business and product orientation
Franchise seminar
Hands-on training for you and your crew
Concept manual
After-sales support
Equipment for Buko Fresh operation
A heavy-duty blender
An electric ice crusher
Styro box with egg beater
Measuring cups
Pitcher and dispenser
If you are wondering if there are other fees or hidden charges, fret not! You don't have to pay any monthly sale quotas, royalty fees, renewal fees, and hidden charges. You are in control of the sales and profits you receive from the franchise.
If you are interested in investing in this franchise, we have the contact information provided below:
Office Address
FaB Suffrage Inc / Fab Suffrage Food Services
17-A G/F St. Martin Bldg. Westpoint St. Cubao, Quezon City 1009
Landmarks: LRT Aurora Cubao Station in front of Gateway. Chowking corner WestPoint Street. After St. Gabriel and Dehadista Bar.
Facebook page: Fab Suffrage Inc.
Website: http://www.starfrappe.com  http://www.fab.ph
Email address: ifabfranchise@gmail.com
Telephone number: 02 219 5869
Mobile number: 0917 125 4451 | 0939 916 3425
For Free Consultation, Pre-Orientation preview, viewing of the show room, free product tasting and inquiries just set an appointment with Mr. Edison R. Gomez from Monday to Saturday from 10:00am to 6:00pm.
You can set an appointment with Mr. Edison R. Gomez from 10:00 AM to 6:00 PM from Monday to Saturday to avail for the free consultation, pre-orientation preview, show room viewing, free product tasting, and just inquiries in general.
C8 Buko King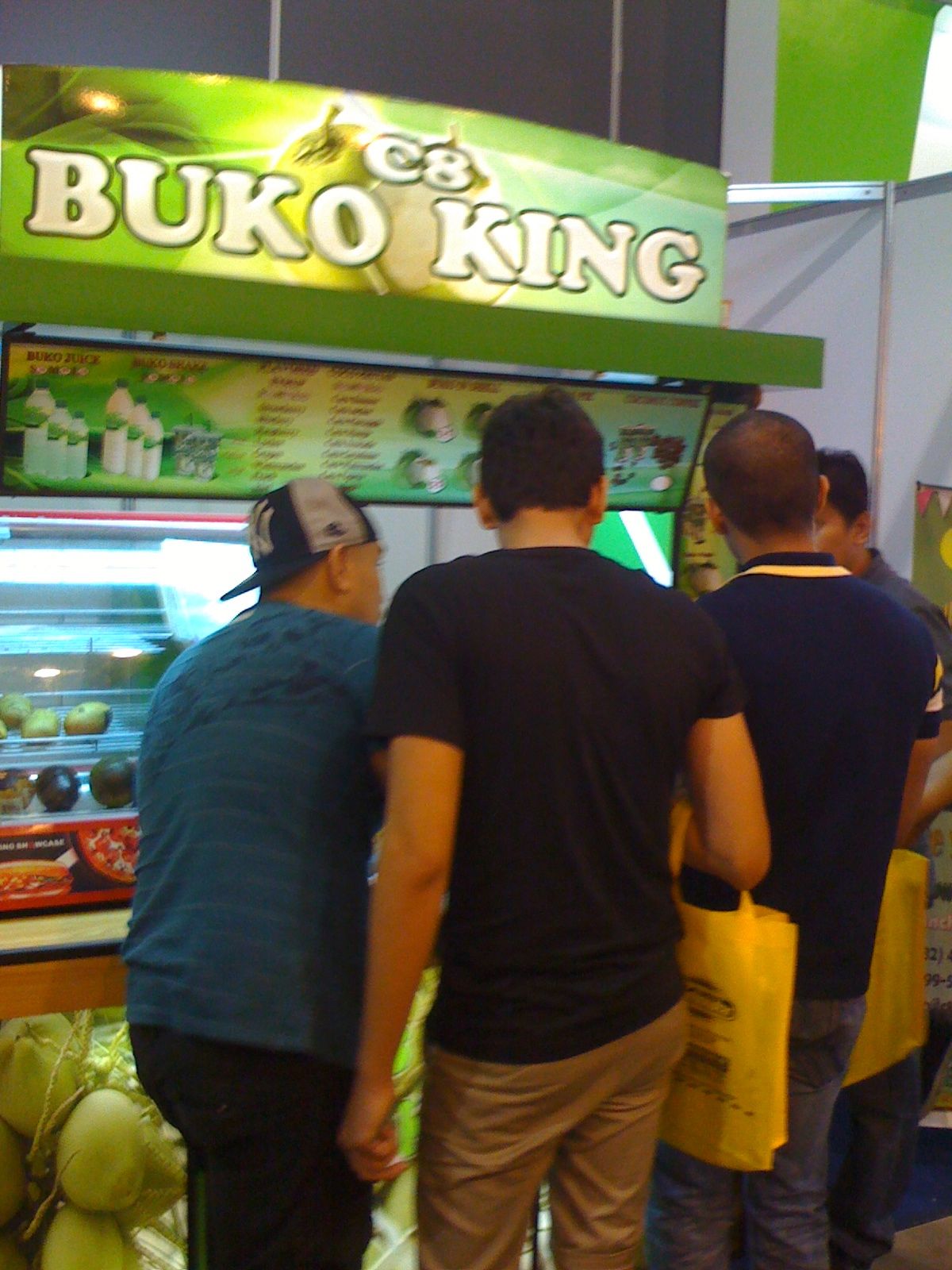 C8 Buko King is offered by C8 Best Franchising Corporation. The franchise provides a twist in the buko experience by serving you a whole buko to drink out from!
Included in the franchise package is the following:
Research and Development Support
Pre and Post Opening Assistance
Free Cart Delivery within Metro Manila
Free Selected Equipment
Free Cooking Utensils
Free Initial Stocks
Free Uniform of Crew / Personnel
Use of Operations Manual
Right to use C8 Buko King Trade Name and Logo
Transfer of Technology
Business System
Marketing Assistance
Training and Manpower
One of the best parts of investing in this franchise is that you do not have to pay any hidden charges, royalty fees! You take control of the profits without deducting a cut.
Interested? Inquire through the information provided below.
Office Address: 3rd floor, Hansel Arcade Bldg., #1 Imperial St. Cor. Aurora Blvd., Cubao, Quezon City, Philippines
Facebook Page: www.facebook.com/c8bestfoodcart
Website: www.c8bestfoodcart.com
Email address: info@c8bestfoodcart.com
Mobile numbers: 0999 525 2606
Telephone numbers: 02 439 4018
Buko ni Fruitas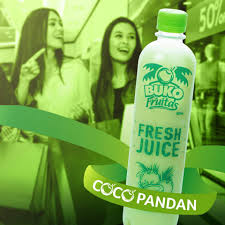 Offered by Lush Group of Companies, Buko ni Fruitas, is a sister franchise of its famous brand, Fruitas. The main difference is that Buko ni Fruitas focuses in buko solely and incorporating it into a variety of juices, from shakes to additional toppings of fruits.
Since 2005, they have been franchising 400 branches all over the country.
You can contact Lush Group of Companies, you may inquire through the contact information provided below.
Office Address: 68 Data st. cor. Cordillera st., Brgy. Don Manuel, Quezon City, Philippines
Website page: fruitasgroup.com
Email address: info@fruitasgroup.com
Phone number:  02 731 8886
Mobile number: 0906 888 2828