Filipinos have experienced eating a lot of food with traditions coming from other countries. And we have accustomed them to be as local as possible. Take chinese food for example, and you will find them a dime a plenty. Yes even on the streets.
Dimsum is one of these chinese-inspired food. While mami and siopao are the most known of these, siomai has taken the streets fast during the past couple of years. Siomai has become one go-to food for Filipinos. Whether on the streets or inside malls, one will never go wrong with this steamed delight.
Dimsum and Filipinos: The Success of Siomai House Franchise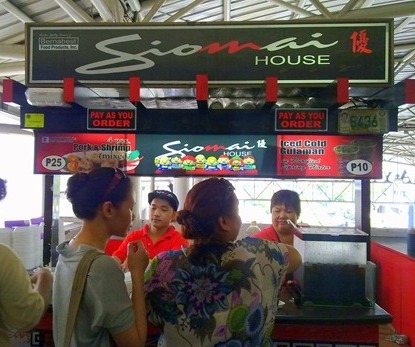 One of the premier brands in the dimsum business in the country is Siomai House. One cannot mistake their stall with the black signage and white-lettered branding, as well as long customer queues to the stall.
Siomai House has a signature brand of siomai served with chili garlic and calamansi, and customers are free to add in soy sauce to their desired amount.  To complement the steamed delight, they also offer customers gulaman drink.
Through the years, people has been wondering if Bernabest offers Siomai House for franchising. And through the years, their stalls have displayed "no franchising." Researching through the net, however, says that Siomai House is indeed open for franchise. The investment amount is about Php 250,000 which including franchise fees, the basic booth, chest type freezer, 2 layer steamer set, beverage dispenser, among others. They have an extension fee of PhP 50,000.00 yearly.
Others than that, franchisee must provide the location, and this will be submitted to the company for evaluation and approval. As if to make matters more complicated, the company is not accepting franchisees that are looking for locations in SM outlets.
For more information, you can check out this article in iFranchise.ph.
Enter Dimsum Temple, an Alternative to Siomai House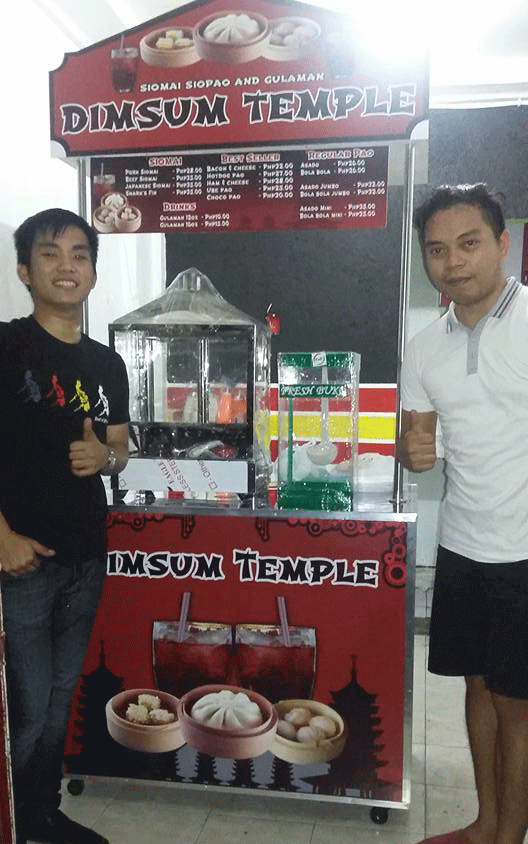 Franchisees have other options, though. Fab Suffrage Inc. offers Dimsum Temple as their answer to the dimsum business.
The company sees the brand as one of their most sell-able food cart concept. And franchisees choose Dimsum Temple's Siomai and Siopao products because of its unique taste and variety.
Compared to Siomai House's one shot deal of just a single product version, Dimsum Temple offers different varieties of its siomai and siopao with guaranteed unique taste. Among their products are pork siomai, beef siomai , japanese siomai , chicken siomai , spring rolls, sharksfin siomai, and dumplings.
Adding to the steamer are steamed buns or siopao. They have a wide array of siopao, from Asado Jumbo, Bola-Bola siopao, Bacon & Cheese pao, Hotdog pao , and Ham & Cheese pao.
Location and brand recognition is not a problem. Dimsum Temple branches can be found around different Metro Manila locations.
Interested franchisees can avail of a Dimsum Temple franchise at a much lower price than Siomai House. FaB Suffrage Inc. offers a Dimsum Temple Food Cart Package at P59,000 with the following included in the package:
Semi High End Cart
Complete Set of Heavy Duty Equipment
Utensils and Wares
Initial Inventory costs P3,000
Crew Uniform (T-shirt, apron, hairnet)
Video Training & Operations Manual
Costing and Pricing Manual
What's more, FaB Suffrage, Inc 's offering has no royalty fee, no renewal fee, no hidden charges, and no sales quota. They also promise a return of investment in five to six months. Dimsum Temple is open for franchising and distributorship nationwide. What's more, FaB Suffrage, Inc will also recommend locations. What a better deal than the previously mentioned dimsum brand.
To learn more about the brand, interested parties can visit FaB Suffrage's home office at Ground flr. St. Martin Bldg. Westpoint St., Cubao, Quezon City, Philippines 1109. Contact Mr. Edison Gomez at 09985928617 / 09175323708.