If you think of merienda, does siomai pop up instantly? I would confidently say yes, as it is one of the most popular snacks in the Philippines. You see it everywhere, with popular stalls such as Hen Lin populating the malls around the country, and with simple siomai vendors scattered in the streets.
Making siomai is a simple thing to do, you just need a couple of molo wrappers and ground meat, and voila! You got yourself a piece of siomai! The concept of selling siomai is underestimated at how much it profits for the owners such as Master Siomai.
Often you see a lot of siomai brands, but have you ever wondered how they all started? Take Sio Republic, whose business is booming after opening a decade ago. Wouldn't you want to take part in the profit by franchising Sio Republic? You might be interested after you hear their inspiring story!
Continue reading to know more about Sio Republic!
Brief Background of the Sio Republic Franchise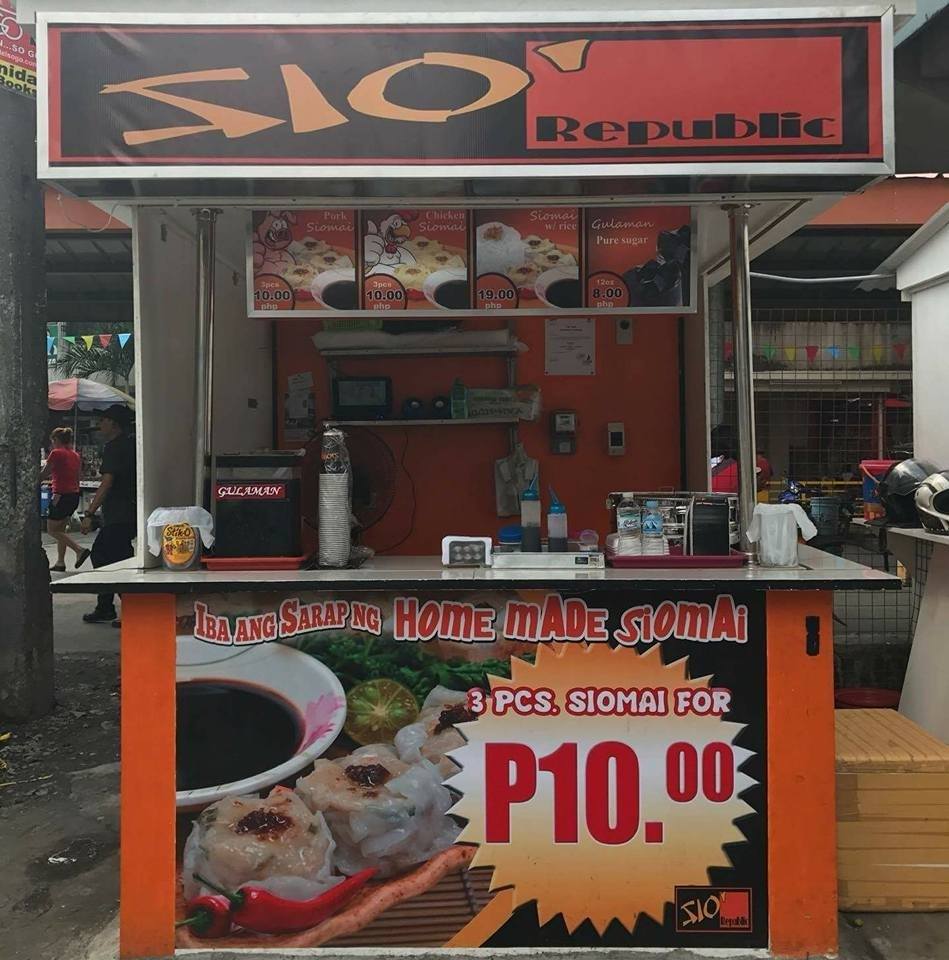 Sio Republic owners Henry and Jane Gruta started out without money in their pockets and no roof above their heads.
Coming into Manila was a hard feat for them as they had to live as informal settlers initially, but Henry eventually managed to land a job as a Business Specialist earning 12,000 pesos a month.
At their early 20's as newlyweds, they realized that the income was not sufficient enough to live a comfortable life. Jane would help out by selling breakfast outside the street of their house for 2 years.
Unfortunately, their house was demolished and they had to relocate to Obando, Bulacan and rented an apartment. Jane, with nothing to do at home, learned the art of making siomai since it was the most popular business at the time (2009). The profit gained would cover their utilities and expenses.
After having a child, they decided to open up their own siomai business in a school nearby for a measly 500 pesos. That didn't stop them from investing in the business, they made it bigger by using the savings from the income Henry got from his job, and eventually their business would expand throughout the city.
The market of Sio Republic initially catered to students of the school nearby, as well as passerby that come from the wet markets. For only 10 pesos, people could get 3 pcs. of siomai. Back in 2009, their net income would be around 3,000 to 4,000 pesos in a single day. After a decade, they are able to generate a net income of 14,000 to 15,000 pesos daily.
From a single cart, it eventually became its own store counter, with the business being popular to the masses. They would eventually add gulaman as a drink, as Henry saw the popularity of the drink and potential to make more money.
From a single cart, they now manage over 70 carts, with Henry quitting his job and focusing on the business itself. It is a testament to the willpower of Filipinos, and the determination to become successful from humble beginnings.
Sio Republic caters to the class C market – those who are always craving for the best pork siomai, with an affordable price, and delicious taste. For only 10 pesos, you get the "Tatlo Panalo" 3 pieces of siomai to satisfy your hunger. You can also buy gulaman to quench your thirst.
Sio Republic Franchise Packages
Franchise cost: Php 50,000
Franchise Inclusion:
Franchise fee (good for 1 year)
Use of logo and brand name
Notarized Franchise Agreement
Door to door supply deliveries
Continuous operation support
Steamer
Juicer
Food tongs
Food cart
Gas stove (single burner)
Staff uniform (T-shirt with Visor)
550 pcs. of siomai as initial inventory
Sauce (Toyo, roasted garlic, chili)
Packaging for food products
Training for staff and franchisee
Marketing collaterals
Store forms
For franchise expansions, you get 25% less on the franchise fee, and 50% less on renewal fees. Only one franchisee per area is allowed with the included "Territory Protection" plan.
Steps to Franchise Sio Republic
Requirements (documents):
Department of Technology and Industry (DTI) Permit
Letter of Intent
Proposed Site
Barangay Permit
Business Permit
The process follows seven days of flow:
Send Letter of Intent via e-mail (inquiry@siorepublic.com.ph) once approved.
Present the proposed site (submit at least 2 – 3 options) once approved.
Signing of the franchise agreement
Secure necessary business documents (Contract of Lease, DTI, Brgy. Permit, Business Permit).
Settle the payment for franchise
Actual orientation and training in the store
Training of the staff / crew
Support for setting up the store
Grand opening of the store
Sio Republic Franchising Contact Information
Office Address: 144 Flamenco Panghulo Obando Bulacan
Website: www.siorepublic.com.ph
Facebook page:@www.siorepublic.com.ph
Email address: chengjavier@siorepublic.com.ph
Telephone number: 02 287 70 06
Mobile number(s): 0935 735 0799 / 0948 064 6008
The Good in Franchising Sio Republic
Support is supplemented alongside franchising
Supplier is already in-house, no need to worry about canvassing suppliers
The Bad in Franchising Sio Republic
Royalty fees mean you have to subtract a percentage of your profit to the franchise owner
Renewal fee after one year