Filipinos are known for appreciating  diverse cultures from all over the world, especially with Korea. K-Pop music, artists, and tv shows (K-dramas), are all popular topics discussed in the three main islands of the Philippines.
One of the rising trends, however, is the advent of unlimited all you can eat food that combines buffet and Korean cuisine. The result is a popular type of chain of restaurants that were inspired by the success of the original, Samgyupsalamat.
Samgyupsalamat ignited the massive boom of people, Korean fans or not, to chow down in their favorite kinds of meat to their hearts content. The variety provided and affordability attracts customers with demand not seen before.
Wouldn't you want to be part of such franchise? If you want to know more, keep reading to know how to franchise Samgyupsalamat.
Brief Background of the Samgyupsalamat Franchise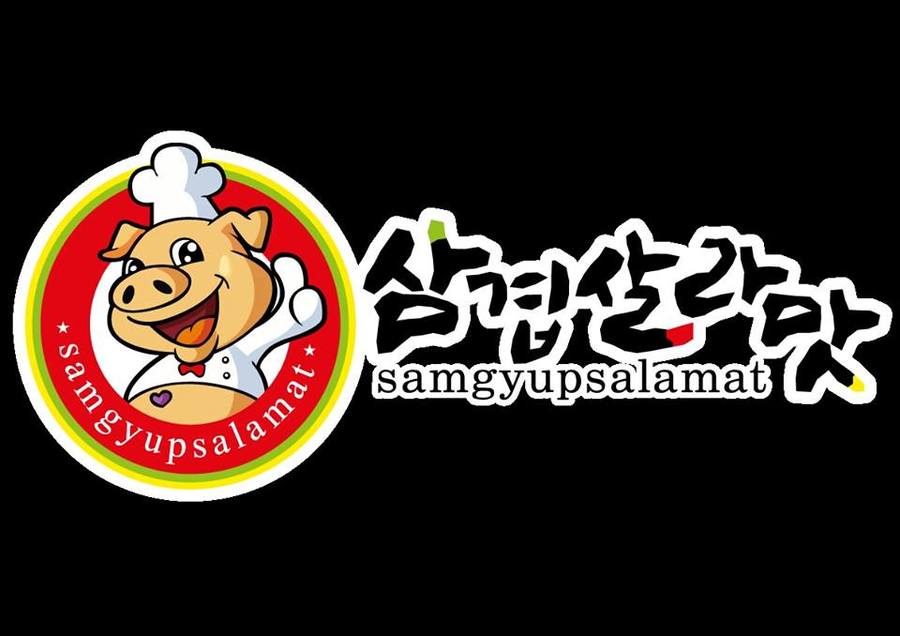 Samgyupsalamat was coined from the word "Samgyupsal" which means "Pork belly" in Korea, and "Salamat", which means "Thank you", in Filipino. Combining the two, it makes "SAMGYUPSALAMAT". It is a kind of a language play but to add meaning on it, it means, "Thank you for eating Samgyupsal".
In Korea, "Samgyeopsal" is a kind of grilled dish and also means "three layer flesh". The term refers to the lines that appear when meat and fat is cut in the pork belly.
When prepared, thick and fat slices of pork belly are scored diagonally in a slotted griddle, usually in a table. This type of cuisine is done by the diners themselves, with the provided tongs and scissors to cut the pork belly into bite-sized pieces afterward.
While the pork belly is usually not marinated, nor seasoned, variety of marinades have appeared since 2010 as their popularity skyrocketed. Ginseng, wine, garlic, curry, herbs, gochujang, and doenjang have been popularly used to infuse flavor in the meat. Alongside are onions, green chili peppers, garlic, kimchi, and mushrooms are grilled in the griddle, with the fat of the pork belly acting as oil.
Aside from the meat, the experience is accompanied by a variety of vegetables, lettuce, ssammu (pickled radish), and yangpa jangajji (pickled onions). The meat is then dipped in various dipping sauces like ssamjang (mix of chili paste and soy bean paste) and gireum-jang (made with salt, black pepper, and sesame oil).
Eating is done with either eating the meat and vegetables with rice or using lettuce leaves as a sort of wrap (ssam) for the meat and vegetables. Multiple combinations make it a unique experience each time you eat.
Combining all the popular techniques used in samgyeopsal, Samgyupsalamat is able to offer a dining experience to people in an accessible and affordable manner.
Samgyupsalamat is an Unlimited Korean BBQ Restaurant with over 30 branches in Metro Manila. Their growth is ever expanding, with new stores popping up everywhere, with the latest branch in Makati Central Square.
Beef menu (Served with several dishes, vegetables, and soup)
Beef boolgogi: Korean beef BBQ with sweet soy sauce, imported from America
Beef samgyupsal: Sliced American beef short plate, imported from America
Yangnyum beef samgyup: Sliced beef short plate with seasoning sauce
Gochoojang beef samgyup: Sliced beef short plate with sweet & spicy sauce
Pork menu (Served with several dishes, vegetables, and soup)
Daepae samgyupsal: Sliced fresh pork belly
Buljib samgyupsal: Tenderized fresh pork belly & herb pepper
Yangnyum daepae: Sliced fresh pork belly with seasoning sauce
Gochujang samgyupsal: Sliced pork belly with sweet & spicy sauce
Yangmyum moksal: Pork neck bone steak with sweet seasoning sauce
Noodles menu
Gyeran ramyun: Korean noodle with egg
O-deng ramyun: Korean noodle with Korean fish cake
Kimchi ramyun: Korean noodle with kimchi and egg
Dduk ramyun: Korean noodle with Korean rice cake and egg
Beef ramyun: Korean noodle with imported US beef
Drinks
Soft drinks (Coke and Chilsing Cider)
Ice-tea (1 liter)
San Miguel Beer (bottle)
Korean wine
Additional menu
Plain rice
Gyeran mari: Rolled fried egg with vegetables
Kimchi gogijeon: Korean pancake with kimchi and beef
Rabokki: Korean noodle, rice cake with sweet and spicy sauce
Steps to Franchise Samgyupsalamat
Samgyupsalamat does not currently endorse any franchising of sorts of the business. You may try contacting them (details below) to inquire about any available openings for franchising.
Rest assured, wait for any opportunity in the future by checking this page.
Contact Information
Address: BLC BUILDING. 578 Banawe St. Quezon City, Philippines
Facebook page: @Samgyupsalamat
Email: samgyupsalamat@gmail.com
Website page: http://samgyupsalamat.com/
Telephone number: 02 903 0063
The Good in Franchising Samgyupsalamat
Reputable business means that you are able to attract customers easily
Suppliers are provided for the perishable items (food)
High demand in the Philippines
Digital marketing (Facebook) provides brand awareness, resulting in increased profits
The Bad in Franchising Samgyupsalamat
Large amount of food means that you are prone to wasting stock
Uncertainty of how long the popularity or trend will last