When the times get tough, you only have so much at hand to make do and get back up. Which is why getting money is hard when not many trust that you can pay it back. This is the reason pawnshops are common everywhere you go, as they loan you money provided that you are able to pay the interest.
The Philippines has the largest network of pawnshops, particularly the Palawan Pawnshop, whose branches are scattered across Luzon, Mindanao, and Visayas. Wouldn't you want to venture into something as lucrative as a pawnshop business?
If you're interested, keep reading to know more about the Palawan Pawnshop franchise!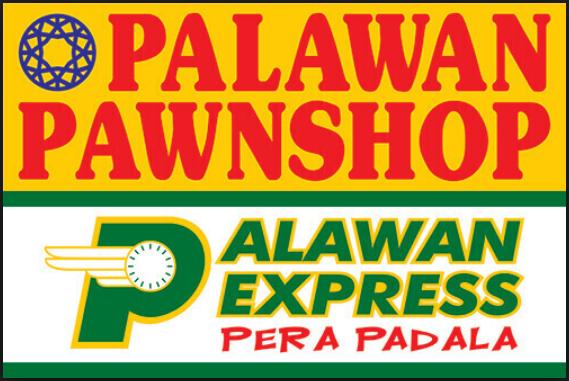 Brief Background of the Palawan Pawnshop Franchise
Palawan Pawnshop is considered to be the leading pawnshop in the Philippines. When it first started by husband and wife Mr. Bobby and Mrs. Angelita Castro, it opened in Puerto Princesa City on the 17th of  August 1985.
Compared to the services offered as of today, it initially only introduced pawn brokering, and later on expand to money remittance (Palawan Express Pera Padala). Now, they have multiple services that include international money remittance, e-loading, foreign currency exchange, bills payment, accident insurance to many branches in cities everywhere in the country.
Vision:
To be the customers' choice and become the leading money shop in the Philippines offering superior and advanced technology-assisted financial services
Mission:
To provide our customers with the best products and services possible without compromising profitability and sustainability
To consistently develop, adapt and fully utilize integrated and new technology
To commit that the well-being of our customers is our foremost concern
To share our success with our associates and provide them opportunities for career growth in an environment built on our values
To give back to the community part of our blessings in practice of our corporate social responsibility with emphasis on education, sports development and environmental protection
To promote our principles of love of country and the practice of good Filipino values
To be compliant with all applicable laws, rules and regulations in the conduct of business
Corporate Social Responsibility:
Palawan Express, and Palawan Pawnshop as a whole, has an advocacy that stems from a belief of strength from health – a healthy mind, a healthy body, and a healthy planet. Palawan Express believes that supporting these can transform lives – and our world. They share their blessings with their employees and the communities they service, and focuses on Education, Sports, and Environmental Protection.
Education: The Palawan Pawnshop Scholarship program was established at Palawan State University in 1997 for excellent high school graduates who otherwise do not have the financial capability to attend college. They have awarded scholarships and hired associates. In 2015, they added Western Philippines University to their recipients and in 2016 awarded 60 scholarships. They also promote an "Adopt a School" program at local branches to support elementary education.
Environment: Palawan Pawnshop began on an island judged to be "the #1 Island in the World". Located in the Coral Triangle of biodiversity, Palawan is blessed with abundance and beauty.  But, without stewardship of our environment, it will degrade.  It is Palawan Pawnshop's duty to protect what we have been given, and Palawan Pawnshop affords each of the 36 Areas funding to act on this duty.
Sports: In 2012, they began the Palawan Pawnshop Regional Age Group, which has expanded to legs in the different cities and provinces in the country.  It is managed by tennis pro Bobby Mangunay, partnered with Slazenger and is promoted on its own website palawanpawnshoptennis.com.
Values:
Honesty and Integrity
We pride ourselves in being truthful, righteous, trustworthy and knowledgeable in the conduct of our daily lives.
Fair Play
We are fair in all we do. We do not take advantage of any one. We act above-board, transparent and straightforward.
Humility
We are proud and grateful for the success we have achieved yet we remain humble and grounded.
Compassion
We show sympathy and kindness towards difficult situation of our customers.
Excellence and Competence
We encourage novelty, support exceptional work and vigorously push to move up to the next level while reflecting the culture, histories and capabilities evolving over time. We keep raising our knowledge and skills beyond the already high standards to be responsive to changes.
Commitment and Passion
We work with total commitment, utmost dedication and unwavering passion to succeed.
Family Spirit and Concern for the Company
We strive to foster lasting relationships among associates and business partners towards the shared goal of attaining our vision. We help each other and find strength in one another.
Steps to Franchise Palawan Pawnshop
As of right now, Palawan Pawnshop is not open for franchising. However, we provided the complete contact details below of the business to give you an opportunity to inquire about openings that are available in the future.
Contact Information
Facebook page: Palawan.Pawnshop
Instagram: PalawanExpress
Twitter: @ppspepp
Palawan Pawnshop Head Office
Address: Palawan Pawnshop Building, 170 Rizal Avenue, Brgy. Masikap, Puerto Princesa City, 5300
Customer Service Hotline: (Globe) 0917 301 3868 / (Sun) 0932 850 8613 / (Smart) 0998 962 1869
Telephone number: 048 433 4110
Manila Regional Center
Address: 7263 J. Victor Street, Pio del Pilar, Makati City 1230
Customer Service Hotline: (Globe) 0917 301 3868 / (Sun) 0932 850 8613 / (Smart) 0998 962 1869
Telephone number: 048 433 4110
Cebu Regional Center
Address: Palawan Pawnshop Building, S. B. Cabahug Street, Estancia Ibabao, Mandaue City 6014
Customer Service Hotline: (Globe) 0917 301 3868 / (Sun) 0932 850 8613 / (Smart) 0998 962 1869
Telephone number:(048) 433 4110