People are on the lookout for affordable yet tummy-filling food. This trend is seen on the abundance of stalls offering affordable food products for on-the-go people who has a tight budget.
The emergence of burger stands offering two of their burgers for the price of one, for example,  is a testament of this trend. Lately, buy 1-take 1 burger stands are mushrooming, all catering to growing customers' appreciation of the food concept.
Buy 1 Take 1: The Premise of Monster Burger Franchise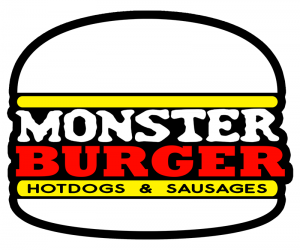 One brand that has taken on the buy 1-take 1 selling technique is Monster Burger. The brand offers those burgers, plus a range of other products like hotdogs, Hungarian sausages and footlongs. They also offer premium burgers like their Double Decker Black, Red Baconator, Orange Chicken, Cheesy Overload, Burger & Trix, and Jaw Breaker
What's more, Monster Burger is open for franchising for people who would like to venture into the buy 1-take 1 burger business.
Other brands like Angel's Burger have made a big name into the buy 1-take 1 business. But for sure we all know that the name isn't quite reflected on its product's quality.
Contact Website: https://www.facebook.com/monsterburgerofficial/
Enter Heaven's Hamburger: Alternative to Monster Burger Franchise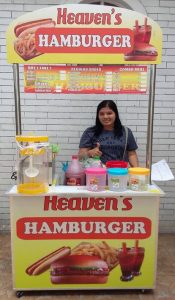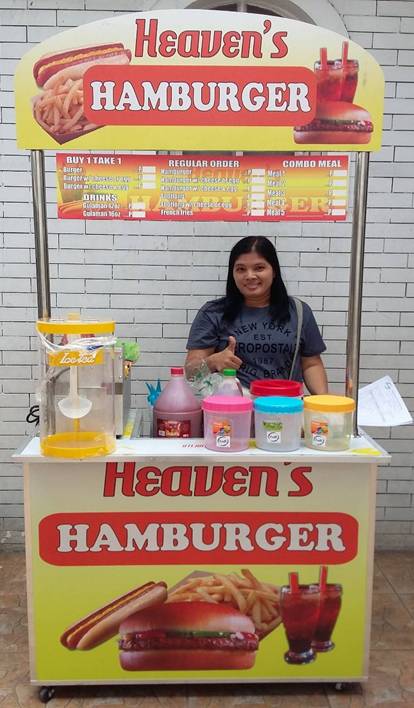 Depending on which brand an investor who is keen on starting on the buy 1 take 1 burger business would choose, quality is of prime importance. So FaB Suffrage Inc. came up with its own angelic brand name, to dive into the buy 1 take 1 burger food concept business.
Heaven's Burger is their answer to the buy 1 take 1 burger food concept business. The brand also offers buy 1 take 1 products like their plain Burger, burger with cheese, and burger with egg. Other products like plain Ham sandwiches, ham with cheese, ham with egg, footlong with cheese or egg, french fries, and drinks, complete the brand's menu.
More than that, Fab Suffrage Inc. also adheres to strict quality control so that their products is at par with quality and taste. The company makes sure that Heaven's Burger is ensured to deliver quality products made from fresh ingredients.
Investors can dive into the buy-1 take 1 busines of Heaven's Hamburger for PHP 59,000. The following are included in Heaven's Hamburger Food Cart Franchise package:
Semi High End Cart
Complete Set of Heavy Duty Equipment
Utensils and Wares
Initial Inventory costs Php 3,000
Crew Uniform (T-shirt, apron, hairnet)
Franchise Seminar
Crew Hands-on Training
Inventory Kit
Video Training & Operations Manual
Costing and Pricing Manual
Notarized Franchise Agreement
After Sales Support
What more, Heaven's Hamburger franchise offering has no royalty fee, no renewal fee, no hidden charges, and no sales quota. They also promise a return of investment in five to six months. Fab Suffrage, Inc is offering Heavens Burger for franchising and distributorship nationwide. They will also recommend locations, and will also provide assistance with business registration.
To learn more about the brand, interested parties can visit FaB Suffrage's home office at Ground flr. St. Martin Bldg. Westpoint St., Cubao, Quezon City, Philippines 1109. Contact Mr. Edison Gomez at 09985928617 / 09175323708.