DotA, League of Legends, and Counter Strike. No doubt you may have heard of these computer games and maybe even play them casually or competitively. Online games such as these are massively popular even way back before with massively multiplayer role-playing games (MMORPG) dominating the internet with titles such as Ragnarok Online.
Yes, there was a time where people would go to the nearest internet shop and pay 5 pesos per hour just to be able to play their favorite game with friends online. The popularity of this pasttime made it profitable for even the most budget conscious business-minded individual.
Just like how Filipinos are obsessed with basketball, it is no surprise that we are competitive even in video games where we compete with each other. Over time, however, the cost of renting in computer shops made it too difficult on whether or not you should just save your money.
Enter Mineski Infinity, who has provided a gaming hub for casual and competitive gamers, with an affordable price to play games all day and night. As of writing, they have branched all over the nation and even reached other countries in South East Asia, all in less than a decade of going into business.
Wouldn't you want to be part of such lucrative business? If you are, keep on reading to know more about franchising Mineski Infinity!
Brief Background of the Mineski Infinity Franchise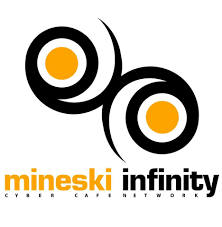 Mineski Infinity was established by Ronald Robins, a De La Salle University student then. Just like any other gamer, he would play competitively and even reach tournaments to represent the Filipino gaming community. However, he could not practice as effectively as he wanted because of the poor internet infrastructure in the country as well as the not so good quality of computer hardware available at computer shops.
Thinking that all of the losses he experienced during competitions could be attributed to the environment where he practices, he set up Mineski Infinity for people who experience the same strugegle as he did.
In 200 sq m of space, he was able to include 110 seats, and this was just in his first location. Subsequent expansions would eventually lead to other countries, as Mineski grew successfully.
Core values that Mineski Infinity has:
Excellence
Innovation
Passion
Integrity
Humility
Customer centric
Professionalism
Malasakit
Mineski Infinity Franchise Packages
Who are qualified for franchising Mineski Infinity?
Must be financially capable
Must obtain the necessary requirements for documentation
Must be able to buffer working capital of branch
Does not manage other businesses similar to that of Mineski Cyber Cafe Network
Must comply with all Standard Operating Procedures endorsed by Mineski Cyber Cafe Network
Must be willing to participate in promotions held by Mineski Cyber Cafe Network
Cost of investment: Php 3,600,000
Franchise term: 5 years
Franchise fee: Php 600,000
Fees:
Marketing and advertising: 3%
License: Php 250
Royalty : 10%
Minimum required space for store: Approx. 95 sq m.
Who will assess the location? Either franchisee or franchisor
Included in the franchise package:
Interior Design by Mineski
Installation of multiple network hubs
Billing and PoS (Point of Sale) system
Mineski Link
EMS System
Head office training
On-site training
Initial support during opening and tournament holding
Construction and renovation (Limited to Mineski Store Design Standards only.)(Building codes are excluded)
Multiple 40 to 50 inch LED TV for epicenter viewing
The best monitors available with cost effective hardware
Support inclusive in the package:
Guidance in starting up and pre-opening
Design and construction
Location evaluation
Training for general operations
Opening day assistance
Marking and advertising promotion assistance
After sales service (customer service
Operations manual
Terms of payment:
10% will be toward reservation and documentation of the business. Another 10% for the pre-deployment and delivery of computer hardware. The remaining 80% will be for the sketching of the location, its construction, and eventual renovation. 
Steps to Franchise Mineski Infinity
The following steps are necessary to opening your own Mineski Infinity franchise:
Submit a letter of intent to their email (provided below)
Business plan (market study) and evaluation of the location
You will be meeting Mineski representatives face to face for planning
Construction of the store
Turning over the management in your hands
Grand opening
Mineski Infinity Franchise Contact Information
Email: franchise@mineski.net | marketing@mineski.net
Facebook: @MineskiInfinityOfficial
Telephone number: 442 22 26
The Good in Franchising Mineski Infinity
The investment cost outlay is low as they have their own supplier already
Consistent quality management guaranteed by Mineski
Helping hand when starting up at first
Franchise package includes location assistance
Franchise package includes promotional marketing and advertising
Reliable business model
Exclusive Mineski territory for location
In terms of price and quality, Mineski provides the best equipment
Management is up to date with technology
The business model is a combination store that provides various products to customers
The Bad in Franchising Mineski Infinity
Mineski Infinity has royalty fees every month that takes up a percentage of your sales
Investment is in the millions of pesos, which might not be friendly for budget investors
There is a monthly fee of 3% for the marketing and advertising of the store