Milk tea has come a long way since Infinitea's introduction in the country as its first seller of the drink. Today, there are numerous outlets of Coco, Gong-Cha, and Macao Imperial Tea. These businesses has seen an unexpected boom in 2018 as many milk tea lovers came about and saw an increased popularity for all things related!
Which is why small time to franchised businesses have experienced profitable gains in recent years with selling milk tea products. What better way to put your investment into something that has proven itself sustainable in the long run?
If you are interested in franchising a milk tea business, then keep reading as we show you the top milk tea franchises in the Philippines!
Star Frappe: Milk Shakes and Frappe Food Cart Franchise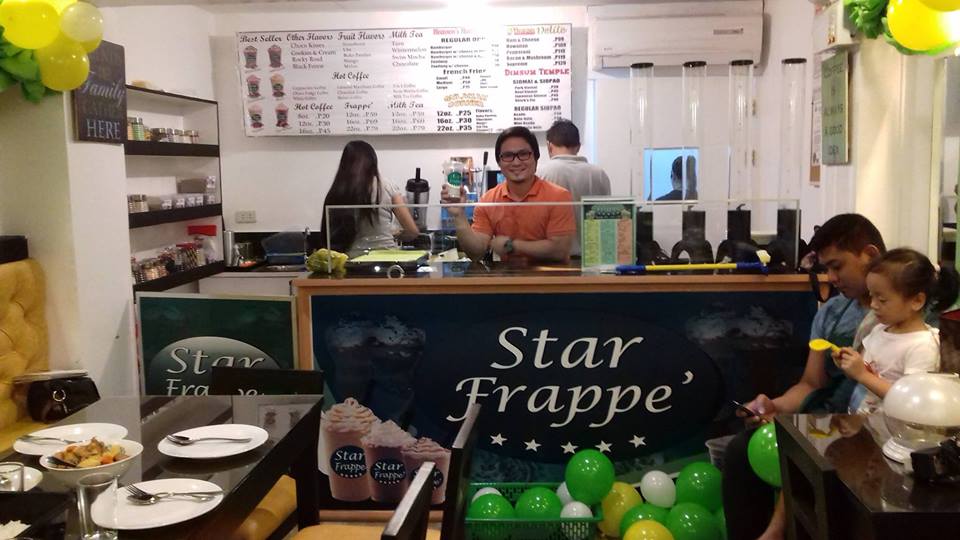 A great way to avoid the heat, especially in our country, is to quench your thirst. What better way than with your favorite cold and caffeinated beverage, Star Frappe! But wait! What if you hate coffee? No worries, Star Frappe offers milk teas and milk shakes too.
Among the entries listed here, Star Frappe is by far the most affordable of the bunch!
For Php 99,000, you can start your own milk tea franchise with the following inclusions:
Right to use trade name and logo
Mini high end food cart (7 ft. x 3 ft. x 2.5 ft.)
Machinery and equipment ( Heavy duty blender, electric ice crusher, measuring cups, pitcher and dispenser)
Staff uniform (1 pc.)
Initial inventory worth Php 2,500
Seminar for franchisees
Hands-on training for franchisee and staff
Operations manual
After sales support
If you want to know more about the other packages that Star Frappe has in store, refer to the contact information below to know more!
Office Address:
#17A Ground flr. St. Martin Bldg. Westpoint St., Cubao, Quezon City, Philippines 1109
Contact person: Mr. Edison Gomez
Phone number(s): 0917 125 4451 | 0939 916 3425 | 02 219 5869
Schedule: Monday – Saturday; 10:00AM – 6:00PM
Chatime Franchise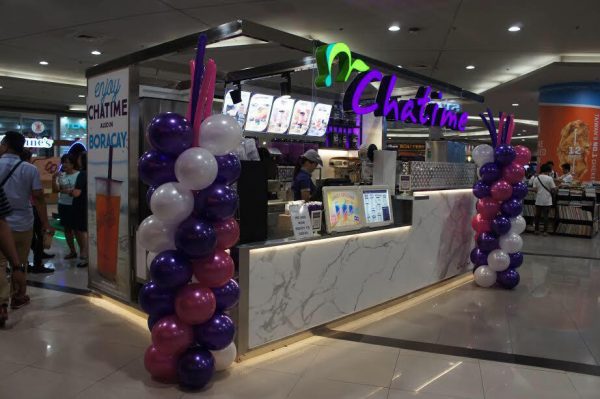 Henry Wang Yao-Hui, founder of Chatime, established said business over a decade ago in Hisnchu, Taiwan. Under its parent company, La kaffa Coffee, he made it his mission to improve and modernize the traditional method of producting tea. He had in mind machineries that were able to churn out bubble teas at a consistent pace with a mix and batches of fruits and toppings such as jellies added in the drink.
An entrepreneur at heart, he differentiated his business among its competitors in the market. Not only that, but he was able to save expenses from outsourcing tea leaves because he owned a tea plantation in Taiwan.
A year passes by, and Chatime went global. It opened its first franchise outlet internationally in California by 2006, and 3 years later in Australia (now with 40 stores). Current plans of Chatime is to further expand in Malaysia with up to 250 stores as celebration for its 100th store in the country in 2013.
Great taste and healthy living is Chatime's vision, and they have been undoubtedly one of the top contenders of bubble tea superiority. Alongside the business, they support the movement for taking care of the environment by utilizing eco-friendly materials in their products.
With a business model that has been tried and tested, and a training program to support day to day operations, you can be rest assured that Chatime will continue on becoming the best of milk tea franchises.
If you want to know more about the franchise packages they offer, you will have to contact them with the details below.
Office Address: SM Megamall No.654 107 Bldg A Megamall EDSA Julia Vargas, Brgy Wack, Mandaluyong City
Email address: chatimephilippines@yahoo.com
Facebook page: www.facebook.com/chatimephilippines
Telephone number: 654 3531
Happy Cup Franchise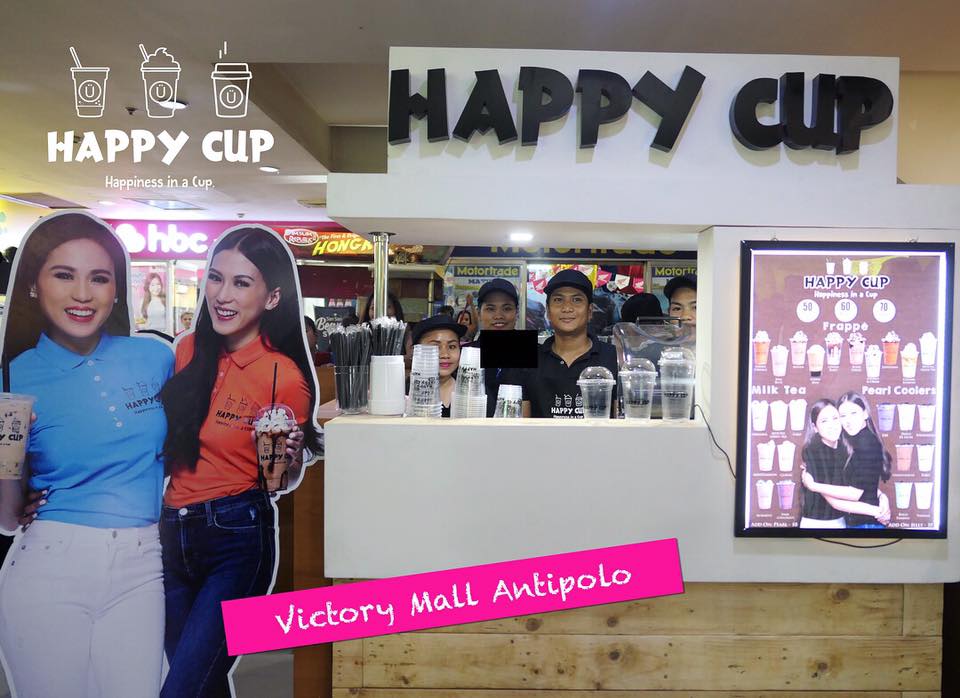 Happy cup is the most recent established of the three franchises, and started in 2017 in Taytay, Rizal. What you may not know is that it is fully supported and endorsed by the famed Gonzaga family. The approval of the proposal was shared with enthusiasm, as the value proposition was to provide customers with "happiness in a cup".
Happy Cup is also accommodating for any would be entrepreneur who wants to innovate the food industry, and satisfy their customers. An inspiration to like-minded individuals, Happy Cup hopes that through this business, they would be able to expand and share their message to more in the future.
With over 32 branches in a single year, Happy Cup has definitely proven that it is sought after by the market and has a demand. Its name derives from the belief of the partners that through grace, happiness can be given through a cup.
For Php 250,000, you get the following inclusions:
Right to use trade name and logo
Training program for franchisees and staff
Logistics and procurement program
Opening day assistance
Site approval
Research and Development
Operations manual (on loan)
To know more about Happy Cup and its franchise packages, you can contact them through the following information:
Office Address: 141 Mother Ignacia St. Quezon City, Philippines
Email address: happycupphil@gmail.com
Facebook page: HappyCupPH
Contact person: Jomar C. Soriano (Franchise Coordinator)
Mobile numbers: +63 917 1234 5678