The people of this age have a fast-paced lifestyle, with people always being on-the-go, fast-food restaurants became huge in the Philippines. McDonald's Philippines, in particular, are one of the powerhouses of the fast-food industry in the country. Read further to find out how franchisees are granted franchise licensure by the company and ways how an applicant can be granted their own branch.
About McDonald's
It was in 1985 when McDonald's welcomed Filipino entrepreneurs to franchise the fast-food chain, which had been continuously growing since its first landing on the shores of the Philippines.
McDonald's attributes its success to its three-legged stool philosophy, noting the collaboration of the employees, suppliers, and franchisees.
As McDonald's Philippines thrives further in the Philippine market, soon McDonald's Philippines became 100% Pinoy-owned in 2005. Since then the company never falter to innovate and attract customers seeking their favorite meals and franchisees who want to become a part of the growing chains of McDonald's branches in the country.
Are you Qualified to Become the Next McDonald's branch franchisee?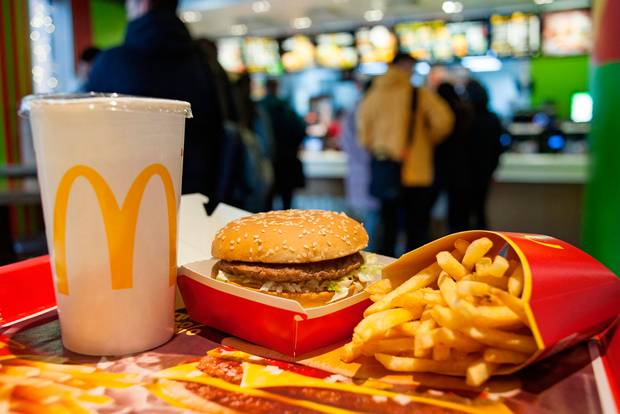 McDonald's is looking for people who have a significant background when it comes to handling a business and a person with sufficient financial resources.
Owning a McDonald's Franchise in the Philippines
McDonald's Philippines grants franchise licensure to Filipino or natural born Filipino Citizen
McDonald's doesn't' grant franchise base on territorial or geographical basis, instead the company choose on a per restaurant basis.
McDonald's Franchise Details
Estimated Cost of Investment: The total cost of investment relies on the type, size, location and features. The capital expenditure (CAPEX) is around $1 Million US Dollars or the equivalent conversion rate to Peso at the time of construction.
Term of Franchise: ten (10) years
McDonald's Franchise Inclusion
Architectural Planning and Global Design Fees
Building and leasehold improvements and other relevant site works necessary
Air-conditioning system, kitchen exhaust and stainless fabs
Point of sale
Kitchen equipment, seating, signage and décor
Other furniture and fixtures
Government mandated requirement
3 Ways to Franchise McDonald's
Franchisee applies to establish a new branch of McDonald's
The franchisee receives an existing owned and operated restaurant by the company
The company granted the applicant an pre-existing branch, owned and operated by the other franchisee who wants to sell their restaurant.
McDOnald's Franchise Contact Details
Address: 8th Floor, F&M Lopez II Bldg. 109 Carlos Palanca Street, Legaspi Village, Makati City
Phone: 8888-500 loc. 5000 | 09199112553
Email: franchising@ph.mcd.com
Alternative method also includes filling out the form on this link to contact the Golden Arches Development Corporation
Advantage of Franchising McDonald's
Access to world class training, services and business success
Receive the extensive marketing and operational support of a globally known fast-food chain
Team-up with world-class suppliers to deliver great tasting food and excellent service to the customers.
McDonald's is a brand name known both locally and internationally.
Peer network of more than 100 franchisees locally and 60,000 employees nationawide.
Things to Consider Before Franchising McDonald's
Customers naturally flock a McDonald's branch due to its massive popularity, which meant that aspiring franchisees should have the capacity and dedication to overlook their branch.
As McDonald's is looking for people with a significant business background, it's still noteworthy to assess carefully the contract and the responsibilities of owning a branch of one of the world's biggest fast-food chain.