It is no doubt that Filipinos have accustomed to eating chinese-inspired food. Aside from the usual mami and siopao, siomai have become a Filipino favorite snack food.
Through recent years, siomai has taken the streets. The small yet tasty treat has become one go-to food for Filipinos, whether they be on the streets or inside malls.
Master Siomai Franchise: The Siomai Franchise Prioneer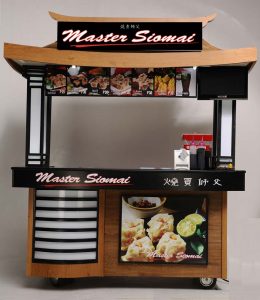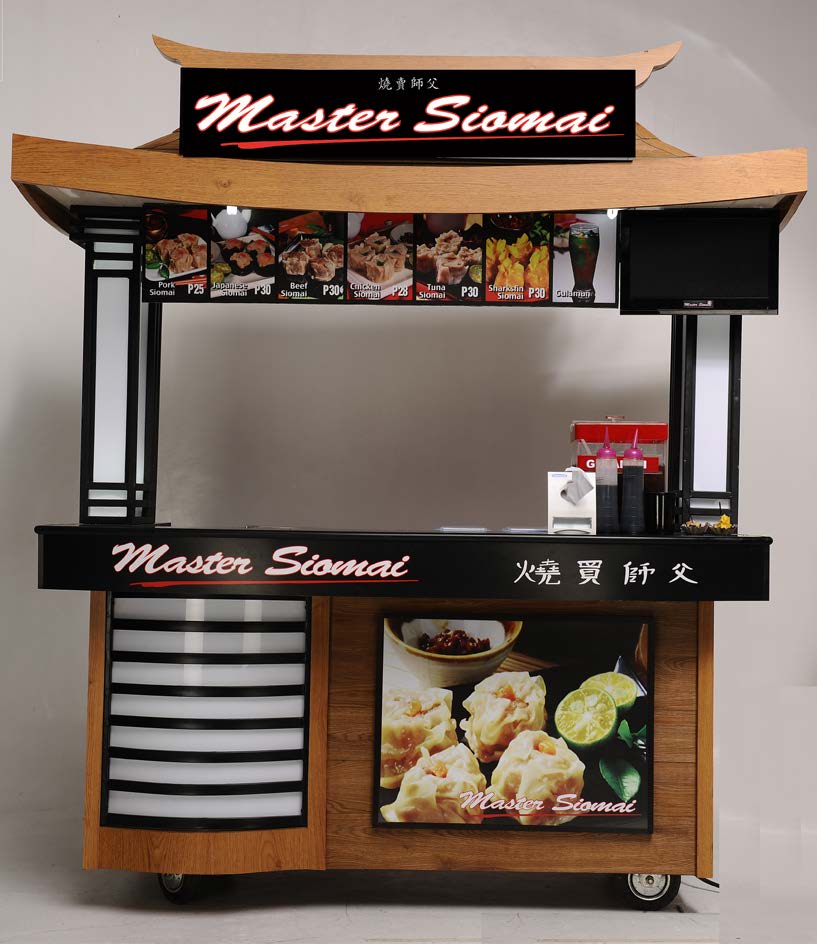 One brand that sells these steamed delights is Master Siomai, a food cart franchising business developed by Masterrific Foods. They have an unmistakeable Japanese-inspired food cart, which they say "is designed in a way that will contribute to the light and pleasant atmosphere that patrons deserve"
The brand's products are also unmistakable. Aside from the usual pork and shrimp siomai, they also carry beef siomai. But Master Siomai takes pride as one of the first to serve what is known as Japanese siomai, which is pork siomai buti is covered with nori seaweed wrapper.
Interested parties can avail of a Master Siomai franchise with a price of Php 280,000 that will include the fancy Japanese-themed stand, as well as other utilities needed for the business. But others than that, location and permits are not included with the fee.
The Competition: Dimsum Temple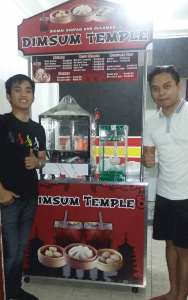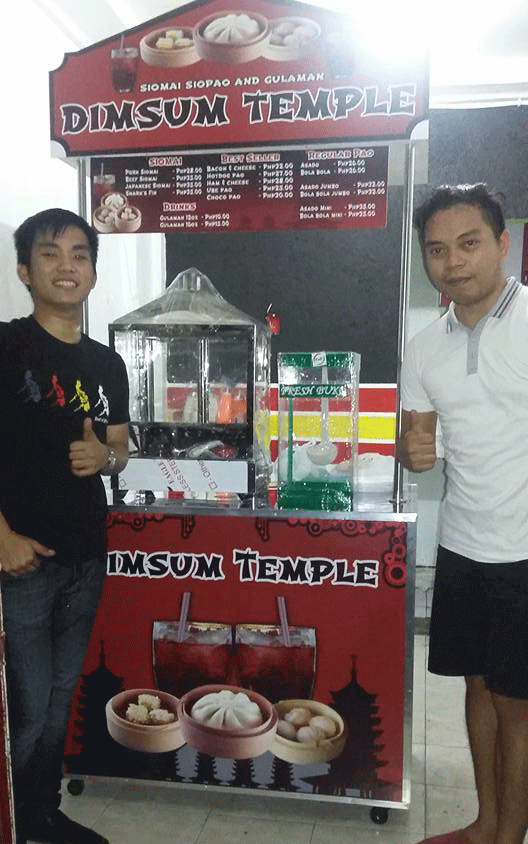 Not to be outdone in the dimsum business, Fab Suffrage Inc. offers Dimsum Temple as their answer to the competition, and they tout the brand as one of their most sell-able food cart concept. The company says franchisees choose Dimsum Temple's Siomai and Siopao products because of their product's unique taste and variety.
Like the former, Dimsum Temple offers different varieties of its siomai with guaranteed unique taste. But Dimsum Temple has a wider variety of dumplings in their steamer. Among their products are pork siomai, beef siomai , japanese siomai , chicken siomai , spring rolls, sharksfin siomai, and dumplings.
As if these are not enough, they also have a wide array of siopao, from Asado Jumbo, Bola-Bola siopao, Bacon & Cheese pao, Hotdog pao , and Ham & Cheese pao. Also, these come in different sizes for added variety.
Dimsum Temple branches can be found around different Metro Manila locations, so brand recognition is not a problem.
Franchisees interested to have a Dimsum Temple franchise can get their Food Cart Package at P59,000, a much lower price than Master Siomai. The following are included in the package:
Semi High End Cart
Complete Set of Heavy Duty Equipment
Utensils and Wares
Initial Inventory costs P3,000
Crew Uniform (T-shirt, apron, hairnet)
Video Training & Operations Manual
Costing and Pricing Manual
And as if an add-on value, FaB Suffrage, Inc will also recommend locations, and will be ready to assist with business registration. What's more, FaB Suffrage, Inc 's offering has no royalty fee, no renewal fee, no hidden charges, and no sales quota. They also promise a return of investment in five to six months.
To learn more about the brand, interested parties can visit FaB Suffrage's home office at Ground flr. St. Martin Bldg. Westpoint St., Cubao, Quezon City, Philippines 1109. Contact Mr. Edison Gomez at 09985928617 / 09175323708.