Pandesal is the second favorite carbohydrate Filipinos take on their morning breakfast. Paired with a hot brewed coffee or cocoa, and it's a sure way to jumpstart and Pinoy's day. Kambal Pandesal, bring forth Filipino's beloved bread and branch its taste to a different set of flavors, creating an array of bread menu catered to Pinoy taste palette.
About Kambal Pandesal
Kambal Pandesal is in partnership with San Miguel Mills, the manufacturer of Kambal Pandesal's flour products, together with other ingredients such as their cheese, margarine and others are manufactured from Philippine's biggest producer of goods.
With an industry leading manufacturer and a franchise which is aimed towards answering the needs and preference of Filipinos, Kambal Pandesal is one worthy investment a Filipino can make.
Kambal Pandesal Franchise Details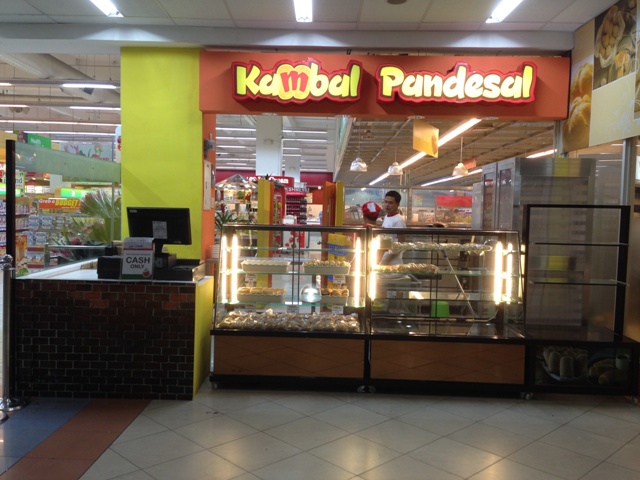 The following is an estimated cost and may vary depending on various factors, such as location of site, size and others.
Franchise Fee: 350,000
Space Improvement: 100,000
Working Capital: 50,000
TOTAL: 500,000 Package Inclusion
Equipment
Two Deck Gas Baking Oven
Spiral Mixer 12.5kg Capacity
Stainless working table
Cooling Rack (24 layers of 24"x16" aluminum tray)
Bread Display Case
Proofing Rack (2columns @24 layers of 24"x16" aluminum tray)
Tools
Starter Kit
aluminum trays (L24"xW16")
Weighing Scale
Measuring Tools
Cutting Tools
Filled Bread Prep Tools
Containers/Hand Gloves/Food tongs
Packaging Supplies
Bicycle (Optional)
Initial Inventories
10 bags pandesal Mix
2 pail-Star margarine -plain
2 bars 950g – Magnolia Cheeze
10 pcs -Star margarine garlic-100g
1case – San Mig Coffee
1 set – kapehan (airpot/dispenser etc.)
1 kg. pande kape-topping mix
Magnolia cheeze spread-plain-12 sachet
Bake best milk powder-1kg.
Marketing Materials: (c/o San Miguel Mills Inc.)
Panaflex Store Signage (c/o San Miguel Mills Inc.)
FREE Registration E-LOADING BUSINESS
FREE Site Location Assistance (selected NCR areas)
Kambal Pandesal Bakeshop site area requirements
Size: 15-20 Sqm
Ideal Location: A densely populated area, within the area of commercial, industrial or residential areas, with at least 2000 houses and a foot traffic that can amass to 400 during peak hours.
How to Franchise Kambal Pandesal
Applicants may reach out to Kambal Pandesal and set an appointment date to meet and discuss. Or attend a free seminar conducted by Kambal Pandesal (It's recommended to contact Kambal Pandesal directly to assure the date of the seminar)
Submit the details of target locations and have it evaluated
With Preffered Location
Take a picture of the target location
Submit a request for approval
Once accepted by the Kambal Pandesal location standards, franchisee will receive a standard layout for the bakery's design (customization of the presented design is subject for approval)
NO Preferred Location
Send a minimum of three (3) target location
Wait for 1-2 weeks before the evaluators find the best location suitable to establish a Kambal Pandesal shop.
Once approved, the franchisee shall receive the standard layout design (customization of the presented design is subject for approval)
Submit payment together with application form (No payment of franchise shall be asked from the applicant until the location is approved)
Contract signing
Acquisition of the necessary business permits during the store's renovation and construction.
Start of renovation (Renovation or construction of the store is in the expense of the franchisee)
Undergo the 2-weeks of training for baking and bakery management
Start up a technical support and supervision
Marketing and Product Development Programs will be provided
Kambal Pandesal Franchise Contact Details
Website: www.sanmiguelpurefoods.com/page/kambal-pandesal
Facebook: www.facebook.com/pg/KambalPandesalOfficial/
Phone: (02) 304 8526
Addres: San Miguel Purefoods Company Inc., 40 San Miguel Avenue, Mandaluyong, Philippines 1550
Advantages of Franchising Kambal Pandesal
Comprehensive training on bakery management (for business partners)
Hands-on training on baking and customer service (for bakers and sellers)
Technical and marketing support
Free Seminar / Orientation
Free Food Tasting
Free Site/Location Assistance (Ncr Only)
Free E-Load Business (Load All Networks)
Things to Consider Before Franchising Kambal Pandesal
Dedication to oversee a bakery shop.
Willing to undergo baking class.
Have the determination to lead your own store and crew.