Jollibee has a special place on every Filipino's heart. The brand name which Pinoy's grew up to know and love, is undoubtedly Philippine's biggest and most well-known fast food chain, making it an ideal franchise to invest to in the Philippines, and below discusses the process on how to franchise Jollibee?
About Jollibee
Tony Tan started Jollibee through opening a Magnolia Ice Cream parlor in Cubao, Quezon City, where Tony and his family served hot meals and sandwiches together with ice cream. Later on, they dedicatedly distribute their products which became the first stepping stone to becoming Philippine's biggest fast-food chain.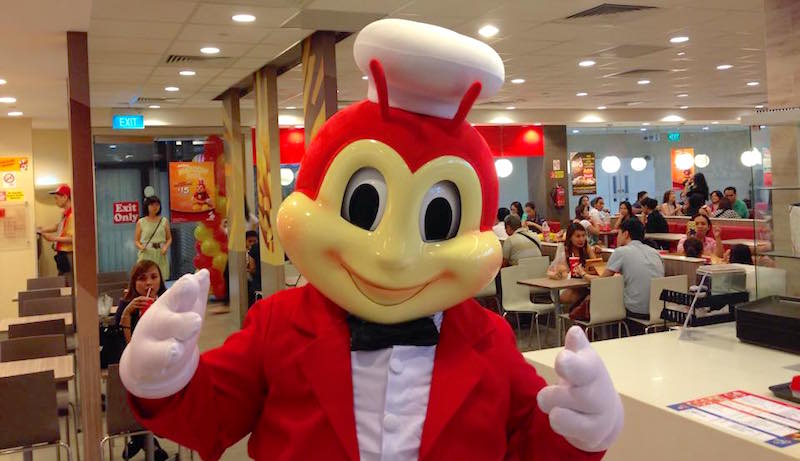 Qualifications a Jollibee Franchisee Must Possess
An entrepreneur who is self-driven;
Knows how to motivate his people;
Willing to devote time to oversee the day to day operation of his restaurant;
Willing to undergo a full time training on restaurant operations;
Ability to fund the investment requirement.
Jollibee Franchise Details
Required Length of Training for Franchisee: Three (3) Months of Full time Basic Operations Training Program (BOTP) at a designated training store.
Estimated cost of Investment: 35-55 Million
Franchise Inclusion:
Store Construction
Kitchen equipment and facilities
Furniture and fixtures
Air-con system
Signage
Pre-operating expenses
Staff Recruitment
The franchisee shall receive assistance from Jollibee in terms of recruitment and training of the management team, but as the team will be the employees of the franchisee, it's his/her responsibility to provide their salary and benefits while on training.
Note: Detailed information regarding the contract, franchising process and inclusion shall be discussed once the applications is approved.
Site Location
The size of the needed would depend on the chosen store model of the franchisee
Applicants are still eligible to apply as a franchisee even with the lack of target site, however those with proposed locations would be the ones process by Jollibbee, while those with no indicated target locations will be stored on the company's data base.
How to Apply as a Jollibee Franchisee?
Download and fill-out the form on this link (Navigate to the Application form page under the Franchising category in Philippines)
Letter of Intent containing important information such as the complete address of proposed site, contact email, phone number, and others.
Map of the Vicinity of the proposed site, to help the field personnel, when they check the area for evaluation.
Legal document certifying the ownership of the applicant's ownership to (Optional)
Detailed resume or bio-data.
Mail the documents to:
JOLLIBEE FOODS CORPORATION
Franchising Services Department
5th Floor Jollibee Plaza
#10 F. Ortigas Jr. Road
Ortigas Center, Pasig City 1605
Jollibee Franchise Contact Details
Jollibee Plaza Bldg.
1 Ortigas Jr. Road (formerly Emerald Avenue)
Pasig City, Philippines
Telephone: (632) 634-1111
Website: www.jollibee.com.ph
Website: www.jollibee.com.ph
Perks of Franchising Jollibee
Jollibee is a well-loved brand, people of all ages, especially in the Philippines, grew up knowing and loving the taste of products produced by Jollibee, people continuously support the brands until they grow up for its taste and affordability, making it the largest food chain the country, rivaling other globally-acclaimed fast-food chains present in the Philippines.
Disadvantages of Jollibee Franchise
The steep amount of estimated cost of investment can be heavy, especially, with the rule that Jollibee only grants a franchise to individuals. (Accepted franchise applicants may organize their own corporation where they have clear ownership towards the majority of the company)