Despite Philippine's tropical weather, the majority of its countrymen still enjoys drinking a cup of hot coffee to warm themselves up and energize their mornings. The ice-cold coffee, on the other hand, makes up during the country's hottest season during summer.
The love for coffee Filipinos have, is applicable to almost all ages, making a coffee shop like Café Tribu an ideal business venture for those who are interested in establishing their F&B business.
About Café Tribu
The Pinoy Pao Express Inc, the owner of the Café Tribu franchise made its debut on July 26 at San Juan City. Opening its doors with the concept of providing customers worry-free environment to recharge and relieve the stress of those who visit the store.
The company also pride itself for its 100% locally procured coffee beans from Sagada and Benguet, which helps support local farmers and at the same time ensures that the brewed coffee are fresh and of high quality.
Cafe Tribu Franchise Packages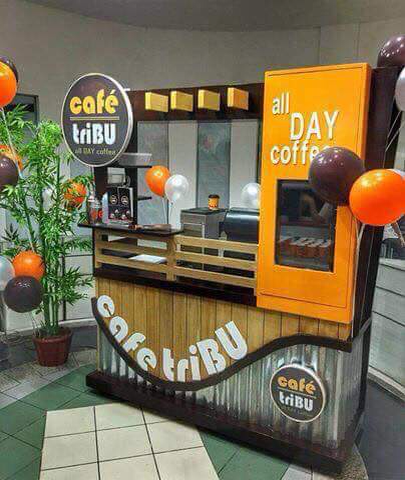 Available Local Packages
Coffee Kiosk
Estimated Cost of Investment: 390,000
Required Site Area: 6-30sqm
Mall Type
Estimated Cost of Investment: 690,000
Required Site Area: 8-70 sqm
Island Type All-In
Estimated Cost of Investment: 2 Million
Required Site Area: 15-30 sqm
Coffee Shop Deployment
Estimated Cost of Investment: 450 Million
Full Coffee Shop All-In
Estimated Cost of Investment: 7-3.9 Million
Available International Package
International Package
Estimated Cost of Investmet: 450 Million
Exclusive Franchise Rights
Estimated Cost of Investment: 10,500,000 Philippine Pesos or USD 199,100 approx.
How to Franchise Café Tribu
Set an appointment with the Café Tribu Franchise. Assure that you're contact with the official Café Tribu franchise management team, and not with unauthorized Café tribu agent, usually seen on various social media groups.
Wait for the invitation to discuss further details regarding the in-depth information of Café Tribu's franchise process
Assessment of target site
Receive the contract for signing and reviewing of terms and conditions
Settlement of chosen franchise package fees through the following means:
Cash
Credit Card
Cheque
Online Payments (Paypal or Online Bank Transfer)
Secure business permits required to operate the store. (This link is Café Tribu's dedicated page on their website created to list down the required business registration process franchisees must undergo) Attend franchise orientation
Expect to the turnover of cart fabrication within 45 to 60 working days from the date of contract signing.
Start of Operation
Contact Details
Globe- +63917-909-1116
Smart- +63999-51829813999–5182981 (SMART)
Email: inquiries@cafetribuph.com 
Website: www.cafetribuph.com
Advantages of Café Tribu Franchise
No Hidden Charges
No Quota
No Royalty Fee
No Marketing Fee
No Annual Fee
Can be partnered with any business
High Quality, Delicious and Fresh products
Award Winning Franchise support
Hassle free business
Disadvantages of Café Tribu Franchise
It's hard to compete against the country's growing saturation of emerging coffee shops. New brand names and new branches of well-known F&B company grows. While the strategic location is key, it's also important to keep an eye on stored goods to ensure that the store delivers the best version of each product advertised by the franchise company.
Establishing a relationship with the patrons also helps increase the possibility of gaining loyal customers who would repetitively come back both for the store's quality, excellent customer service, and welcoming atmosphere.