A chocolate brownie (or just known as brownie) is a dessert (yum!) that are square shaped, and baked with a consistency of either a cake or fudge. Because of the variety of combinations you can make them, they can include toppings such as frosting, cream cheese, nuts, chocolate chips, and many more.
A well known legend when talking about the brownie is when a socialite from Chicago in 1893, asked a pastry chef from a well known hotel to create a dessert smaller than a cake that you can put inside boxed lunches.
The creation was called Paler House Brownie after the socialite and the hotel (Palmer House Hotel), and ever since then, the hotel has made a modern version of the recipe with walnuts glazed with apricot.
By the 1900s, the brownie was popular and recognized in many cook books, as well as adding a variation with an additional egg in the recipe, creating a fudgier brownie.
As they are a form of cake, brownies are not bars nor cookies. They are typically eaten with your hands, and sometimes are eaten along with a swig of milk, or even ice ceam that's topped with whip cream.
As originally told, they are popular in North America and are commonly put inside lunchboxes as a snack for children. Not only that, they are commonly found in many cafes and restaurants.
Brownies Unlimited is a long running business in the Philippines. It might not come to a surprise that it is doing well for itself given that us Filipinos are sugar addicts. From coffee to candy, we have a sweet tooth that demands only the finest of sweets!
What better way than to indulge in brownies. Brownies Unlimited offers fresh batch brownies that comes in a variety of flavors that can't be beat!
When it comes to brownies, they have you covered, with their tried and test business model that has been recognized in many malls that sprawl all over the Philippines.
Wouldn't you want to join the tradition by franchising such business? If you are, keep reading to know more on how!
Brief Background of the Brownies Unlimited Franchise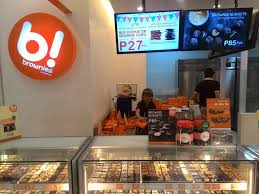 Brownies Unlimited is the Philippines' most favorite brownie and cupcake treat for almost 30 years!
It's the home for your all-time favorite brownies that are fudgey, chewy, chocolatey, gooey or nutty. As a dessert franchise, you're sure to invest in a sweet, lucrative kiosk franchise because of Brownies's proven track record not just in sales, but also in customer service and product quality.
Brownies Unlimited opened its first store back in 1989 selling four classic favorites including the Walnut Swirl, Rocky Road, and Choc O' Chips. Our selection of brownies expanded over the years to now more than 11 decadent brownie varieties.  In addition, they have extended our line of freshly-baked goodies to Brownie and Cookie Chips, Party Cupcakes, Sambos, Silvanas and more. One thing remained constant, they never compromised on quality.  They bake all our products fresh every day using only the finest ingredients.
Fast forward to 2018, they now have 58 company‐owned Brownies Unlimited stores, and they are still growing. Whether as a personal treat or a gift, our brownies always surprise and delight.
Share some love today, share brownies from Brownies Unlimited.
Brownies Unlimited Franchise Packages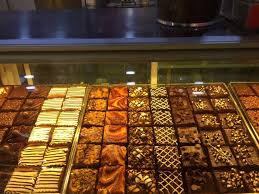 Brownies Unlimited offers three selection of packages to choose from, that can suit the budget for most investors with the capital to run a business. It is important to comply with the required space and inquire with the location you choose to establish the franchise so as to not create complications.
Brownies Cart Franchise
Investment (total): Php 920,000
Franchise fee: Php 180,000
Required space: 4 square meters
Brownies Kiosk Franchise
Investment (total): Php 1.1 million
Franchise fee: Php 200,000
Required space: 8 square meters
Brownies Counter Franchise
Investment (total) Php 1.7 million / Php 2.2 million
Franchise fee: Php 220,000 / Php 240,000
Required space: 10 – 15 square meters / 19 – 23 square meters
For an updated list of franchise packages, you can inquire in their Facebook page to know more about the latest franchise deals they have!
Steps to Franchise Brownies Unlimited
If you want to franchise Brownies Unlimited, we recommend that you send an e-mail expressing your interest. We also recommend that you give them a call to get a faster response!
You can find their details below for your convenience.
Contact Information
Facebook page: https://www.facebook.com/pg/browniesunlimited
Instagram: https://www.instagram.com/browniesunlimited
Website page: www.browniesunlimited.com
Email address: info@browniesunlimited.com
Phone: 02 511 1470
The Good in Franchising Brownies Unlimited
The business model has been doing well for 30 years
Reputable business means you can attract customers easier
Profitability is guaranteed as long as you choose a good location
The Bad in Franchising Brownies Unlimited
Franchise cost might deter budget investors
Amount of authority to make decisions might be limited