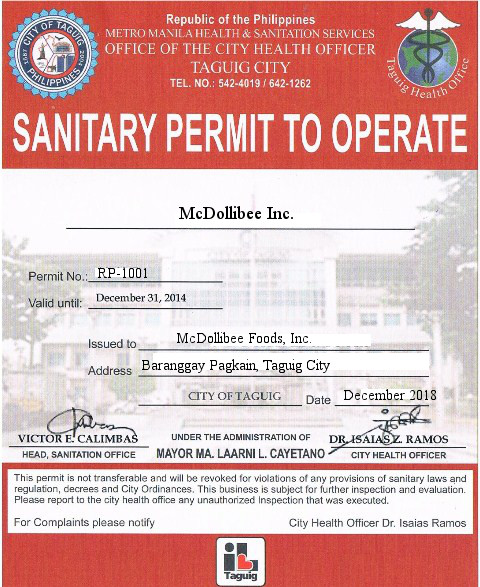 A clean environment is very significant because it has a diverse effect on your business. It has an impact which results to attracting the impression of your customers, visitors and employees as well. At first glance, any business establishment should encourage its employees to make any space clean and tidy. It can result to a more effective and efficient production in work.
On the contrary, potential customers and clients have the hesitation to walk in to a dirty place. It turns customers off. This has the tendency to force customers to transfer and transact their business to other establishments. So to make a lasting impression, make your business surroundings clean.
Benefits of a Clean Workplace and Business Areas
There are many benefits in which a business can get when the environment is free from any litter or rubbish materials. These benefits may include the following:
Having a clean office and business area can help create an organized environment. It makes the area favourable for many people. It makes your customers comfortable in making transaction in your office.
Businesses that are engaged in providing food such as restaurants and cafeterias must make their places clean all the time. Tidiness must be at its highest standard because dirty surroundings make clients disappointed and make them look for other establishments.
If you own the company, it represents your image. The impact could go either way. So if you own the company, you may prefer clean environment to project good image that may be taken positively by your clients. Moreover, a clean area represents a significant part of your image that has an overall contribution to the operation of your business.
Many believe that cleanliness gives so many benefits. This helps create higher productivity. It makes an employee work more efficiently and effectively. In cleaning a business establishment, a worker needs to sort things out, set everything in order and create a schedule in following the standardized method in cleaning operations.
Cleanliness Affects the Reputation of the Business
It is for a fact that cleanliness of the business environment is one of the reputation builders of a company. Visitors and employees alike must be taken into consideration because these people are always eyeing the cleanliness of a certain establishment. The areas in which cleanliness must be at its highest level are as follows:
Once a person enters the office doors, the floors may be the first thing that he sees. This is the reason why clean floors are very ideal in creating conducive business environment.
If your business belongs to hotel and restaurant management, make it a point that maintaining clean restrooms are one of the priorities of your employees. A dirty restroom results in low sales, breaking up of partnership and worst, closure of the company due to sales lost.

Requirements for a Sanitary Permit

Health and Sanitary Permits must be Applied
In the Philippines or elsewhere in the world, a business permit must be applied when opening such an establishment. This permit which is sometimes called a Mayor's Permit is required to all enterprises in order to start their operations. This permit will be your license to operate and is renewable every year from January 1 to 20, to be specific. Take note that all business permits expire every 31st of December.
Included in every Mayor's Business Permit is the Health and Sanitary Permit that can be acquired after Electrical Inspection is done. This is to ensure that aside from the safety of the people that will be entering your establishment, the Health and Sanitary Office will inspect business establishment about the cleanliness of the surroundings and its office spaces.
Procedures in Applying for Sanitary Permit

Part of securing a business permit is the application of Health and Sanitary Permit. To acquire such permit, follow the procedure below:
Go to your Barangay Hall to secure a barangay clearance. The usual requirement in securing a barangay clearance are the DTI Registration, pictures of establishment, the lease of contract and duly filled out form.
Proceed to the City or Municipal Hall. Directly go to the Business Permit and Licensing Office and they will hand you an application form to be filled out.
Asses the building. The Engineering Department will then assess your building for your fee. The Department will also ask for the building and occupancy permit.
Proceed to the Electrical Department. This Department will ask for the mechanical and electrical permit.
Assessment of Fees. The Business Permit and Licensing Office will issue order of payment and will ask you to procure your Community Tax Certificate. They will also ask you to go to the Treasury Department to pay the fees.
Secure Health and Sanitary Permit. You need to proceed to the Health and Sanitary Office to secure the Health and Sanitary Permit. Some of the licensing procedure will require drug test and X-ray for all the employees and attend seminar.
Environmental Permit needed. You also need to secure an Environmental Permit from the City Environment and Natural Resources Office.
Fire Permit Fee. Always be reminded that all establishments are required to have fire extinguishers. The number of fire extinguishers to be provided all depends on the floor area of the business establishment. Likewise the Bureau of Fire Protection will issue their Fire Safety Inspection Certificate.
How a Sanitary Permit is Issued?
The issuance of a Sanitary Permit will take place when certain requirements are completed. Just like any other permits needed for your business, applying for a Sanitary Permit has its requirements too. For new applicants, you need to submit photocopies of application of Business Permit and the Official Receipt for payment for Business Permit with sanitary fee. On the other hand, just submit Photocopies of the old Sanitary Permit and the Official Receipt of payment for the Business Permit.
Applicants will be issued a form which contains the following:
Date of Application
Transaction Number
Name of Establishment
Address of Establishment
Name of the Owner
Designated Representative
The Sanitary Inspector will conduct inspection once he receives the Mission Order. He will conduct the following:
Water Analysis Results. Test will be conducted by recognized water laboratory and testing centers. Analysis must show that the water is free from any microbiological contamination that may be hazardous to everybody's health.
Pest Control. Every city and selected municipalities has its own accredited pest control operators.
Health certificate for all employees. All employees and workers of the company must undergo X-ray and drug testing to ensure that the works are fit to work.