The Philippines is home to a lot of Pinoy-approved refreshments, but the most popular of them all is the gulaman drink. There is no doubt that it has been with every Filipino ever since they were a child. Who can pass a satisfying drink when it comes with chewy jelly in every gulp you take!
Did you know? Gulaman are bars of dried jelly-like substance extracted from red algae. Although this is what they are made out of, most of the time you will hear it as sago't gulaman or samamalamig. Gulaman is accompanied by balls of tapioca pearls that are boiled to soften them up and then flooded with your choice of liquid. The liquid can be fruit juice, milk, or water with brown sugar added.
People like to refer as gelatine and gulaman as one and the same but they are very different! While gelatine is protein, gulaman is a carbohydrate, which is perfect for those who have cultural or religious reasons to avoid gelatine.
Aside from drinks, gulaman is also used for other desserts such as halo-halo, buko pandan, and Filipino fruit salads.
They are seen wherever there are stalls at the side of the roads or vendors in the mall, neighbourhood, or just walking about.
Although some consider it as a dessert, gulaman can be drank at any time of day, especially when it is hot, hot, hot! Whether it be a special occasion or the hottest day of the year, there is no wrong time to drink a cup of gulaman.
Making your own gulaman drink is very easy as they come in a variety of powders of different flavors, but there are several franchises that you can inquire about to take advantage of a money making opportunity!
Gulaman Corner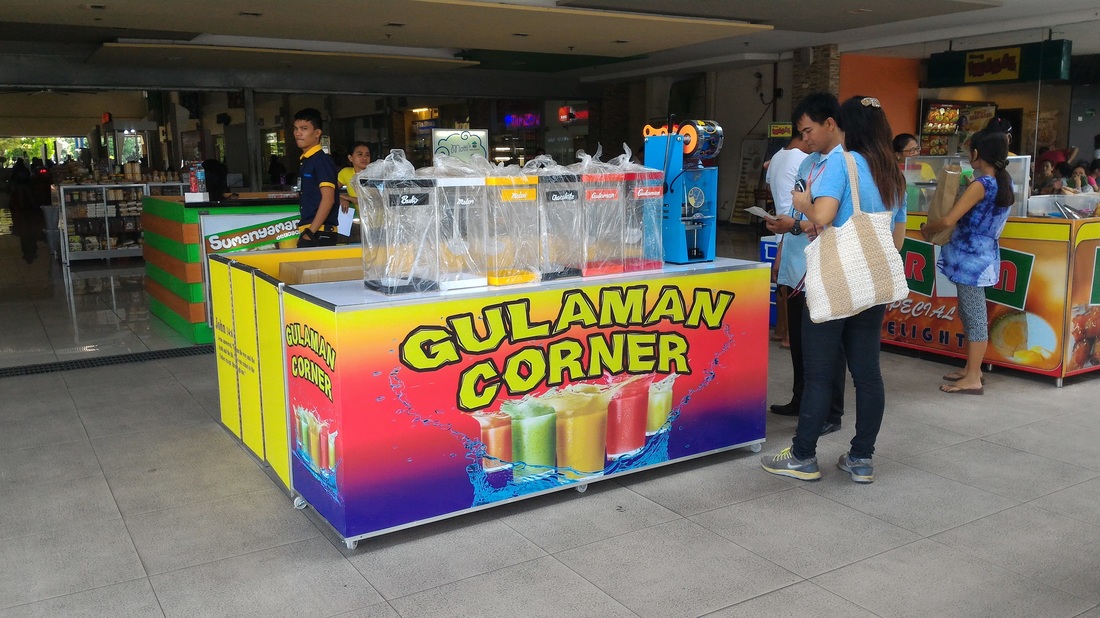 If you are looking a for the ultimate deal in franchising a gulaman business, Gulaman Corner has got you covered. A business with competency and the business model to show for it, they can provide you a return of investment in 6 months or less!
They are gladly open for franchising and have a competitive package for people that are interested. If you are one of those people with an entrepreneural mind, rest assured you will be assisted with the location of the business. There is also an orientation for free accompanied with food tasting for potential investors.
Included in the Php 99,000 package are as follows:
Right to use trade name & logo
Semi-kiosk cart (H 7ft. X W 5ft. X SW 2.5ft.)
Equipment ( 5 sets juicer with lade, cooking equipment, gulaman molder, and pitcher / dispenser)
Uniform sets
Initial inventory worth Php 3,000
Seminar for franchisee
Staff hands-on training
Inventory kit
Concept Manual
After sales support
Franchise agreement
Best of all, there are no hidden charges, no royalty fees, no quotas, and no renewal fees! What this means that you are in charge of your own profit and do not have to pay monthly percentages of sales, or the right to operate yearly. This will surely save you money in the long run.
Contact person: Mr. Edison Gomez
Phone number(s): 0917 125 4451 | 0939 916 3425 | 02 219 5869
Schedule: Monday – Saturday; 10:00AM – 6:00PM
Gulaman Avenue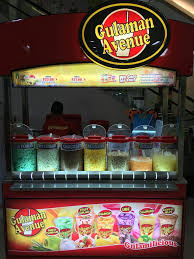 Just like Gulaman Corner, it is one the most popular brands for gulaman to be sold under. Unfortunately if you want to know more about their franchise and the steps necessary to seal the deal, you may find their Facebook page below. Check back from time to time to get updates should they release new information about the franchise.
You can contact Gulaman Avenue through their Facebook page: www.facebook.com/GulamanCorner . It is best to inquire them yourself to get information about their packages. Their office is located at Quezon City, around Commonwealth Avenue.
Gulaman Festival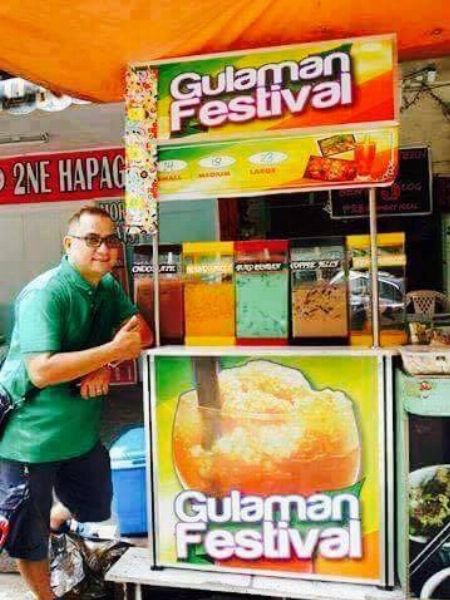 Gulaman festival is an established brand that offers several healthy juices with fruits as toppings of your choice! Not only that, but every fruit that has been used and extracted to give off the drink its unique taste is always fresh.
The drink can be mixed and matched from the various offerings and give customers a different and interesting taste each time!
The Php 40,000 cart package includes the following:
4'x2'x6' collapsible cart
Use of trademark name and logo
Initial inventory worth Php 1,500
6 pcs. Pf 5 gallon water container
6 cylinders
Staff uniform
Staff seminar & training
Free 1,000 pesos worth of load wallet for e-loading business by Load Central
If you want to know more, you may contact Mr. Micahel Angelo Caras, Senior Franchise Manager of Gold Bizz Enterprise at Globe 0926 3673 472 / Sun 0933 4854 641. You may also email him at goldbizzfranchise01@gmail.com.