Filipinos just love coffee, whether hot or cold. People like the drink too whether they may be on the go, or just lounging around a corner.
Right now, the Philippines have a wide variety of brands that cater to this Filipino love for coffee or just about any refreshing beverage they can access. One of them is Farron Cafe.
What is Farron Café Franchise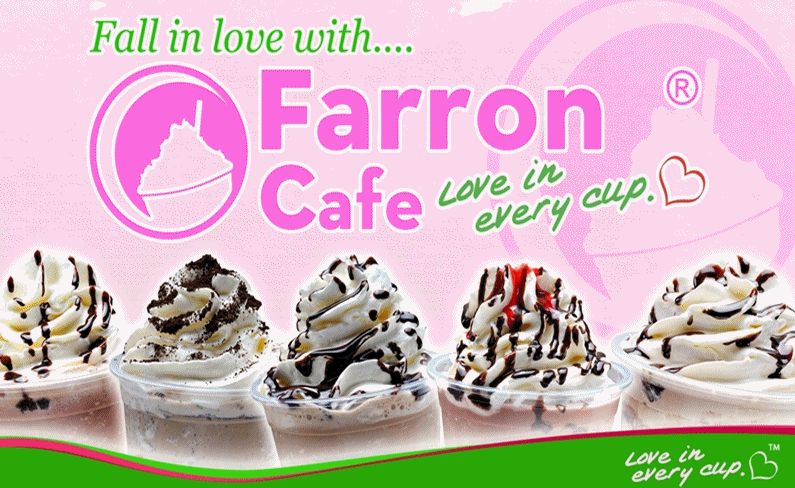 Farron Cafe is a brainchild of Farwa and Hombre, then a young couple who entered the coffee beverage  business. Looking at the brand's logo, it looked like it is an offshoot of  Farroncino which was established just around 2010.
Farron Café offers unique coffee blends, with names that will tell what they are made of. Wild Black Forest, for example, gives a hint of a fruity taste. Barack'o meanwhile isa play of what coffee bean is used and homage to the then US president.
The brand is open for franchising. Franchisees can choose whether they would avail of the cart set-up, the kiosk set-up, to the full café set-up.
Product packages and fees full cafe or each setup varies accordingly. The carts can accommodate cold shake products, with a fee starting from P499,000. The full café meanwhile can offer frosty frappe, hot drinks, over ice, milk tea, and yogurt, with a fee that starts from P1.1 Million.
The fees may look like a steep price for a beginner franchisee. However, there are always options around, and may offer more than just beverages in the menu.
Star Frappe Have The Competing Edge to Farron Cafe Franchise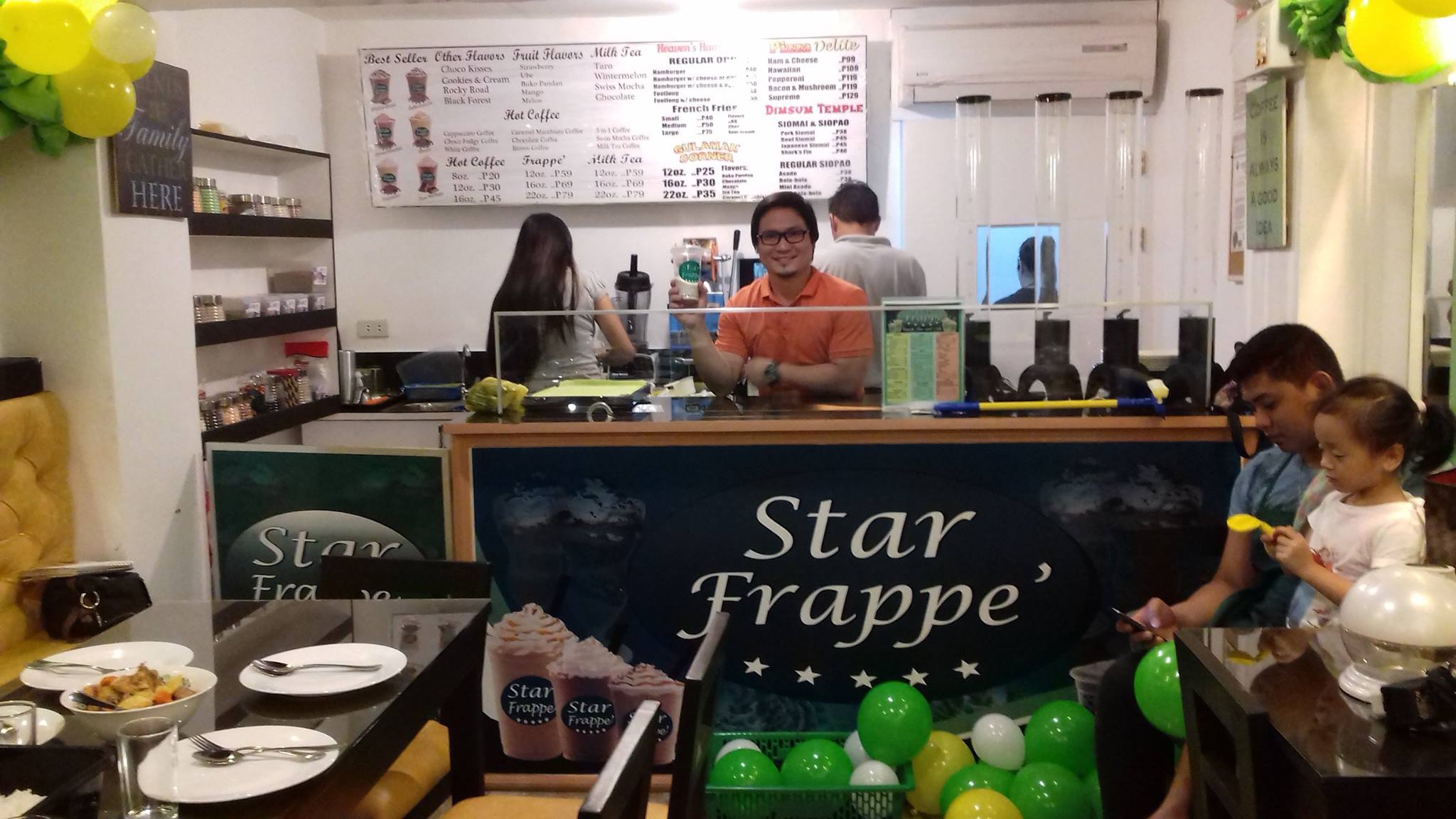 Fab Suffrage inc. offers their Star Frappe Snack Bar and Café. The brand also serves coffee, coffee shakes, frappe (frappucino), milk tea and hot beverages, at a competitive level to that of Farron's Café. But more than that, they offer a wide array of food products in their menu, from siopao, siomai, rice meals, sisig, to burgers.
A required space should be prepared beforehand, with a measure of at least 30-40 sqm to accommodate the needs of the store, and provide a comfortable ambiance for the customers. This will be used for the brand's café-styled space, with seats that will cater to customers' convenience and rivaling even that of Farron Cafe's full café set-up.
Here are all the other inclusions that a Star Frappe franchise will throw in:
The use of trade name and proprietary marks
● Hands-on training for both franchisee and staffs
● Commercial signage, counter and lighted menu
● Marketing, operational and pre-opening assistance
● Continuous site visit and guidance
● All products in the menu
● 5 Concepts complete equipment for the operations
● 2 Cooler ice boxes
● 10 Service crew uniforms
● Chest freezer
● P30,000 worth of products
● 2 Tarpaulin banners
Here is one more to lure you into Star Frappe: they offer /a low franchising cost. A Star Frappe Snack Bar is also very affordable, with a franchising fee at a very low P300,000, to give a competition with Farron Cafe's fee.
The brand also offers very flexible terms of product mix and the packages they give. The franchise term is until three years, which is renewable without any additional fee.
Star Frappe is open to those who wish to learn smore about their business. Visit them at their office address at #17A Ground flr. St. Martin Bldg. Westpoint St., Cubao, Quezon City, Philippines, 1109. You can call them at 0917-5323708,  0998-5928617 or (02)6231856.