When starting a coffee shop business, we tend to think that target customers are mostly college students, employees, and professionals. However, there are different classifications of a coffee shop that you may choose according to your business location.  We will tackle the new café in Bago City where they focused on having a safe and child-friendly place.
Making your coffee shop child-friendly has a lot of benefits for your business. Children are one of the great target groups even though they eat a small amount of food. They can easily influence adults in choosing where to eat. Typically, a parent would always opt for the comfort and happiness of their kids. Kids are great customers since they know how to stick with their favorite place and food.
Since Fab Caffe' Bago City is a child-friendly place, it has an important role in the community. Parents are always looking for a kid and family-friendly environment to visit every time they eat lunch or dinner. Maybe it's the reason why some popular fast-food chains promote their brands through mascots and commercials using jolly theme songs.
These are the benefits of having a child-friendly coffee shop.
It can be used as a venue for a kid's birthday celebration or other occasions.
Some Filipino families like to spend special events at fast food, restaurants, and coffee shops where there food and decorations are already prepared. Most children's birthdays are held in other venues that can accommodate large numbers of visitors rather than home. We believe that it's more fun and exciting!
Fab Caffe' Bago City has been popular for being a venue on any kind of occasion especially birthdays. The coffee shop itself has cute stuff and designs that people usually love to see. They also offer different affordable party packages that are available for their clients. Make sure to reserve a week before the date of the celebration.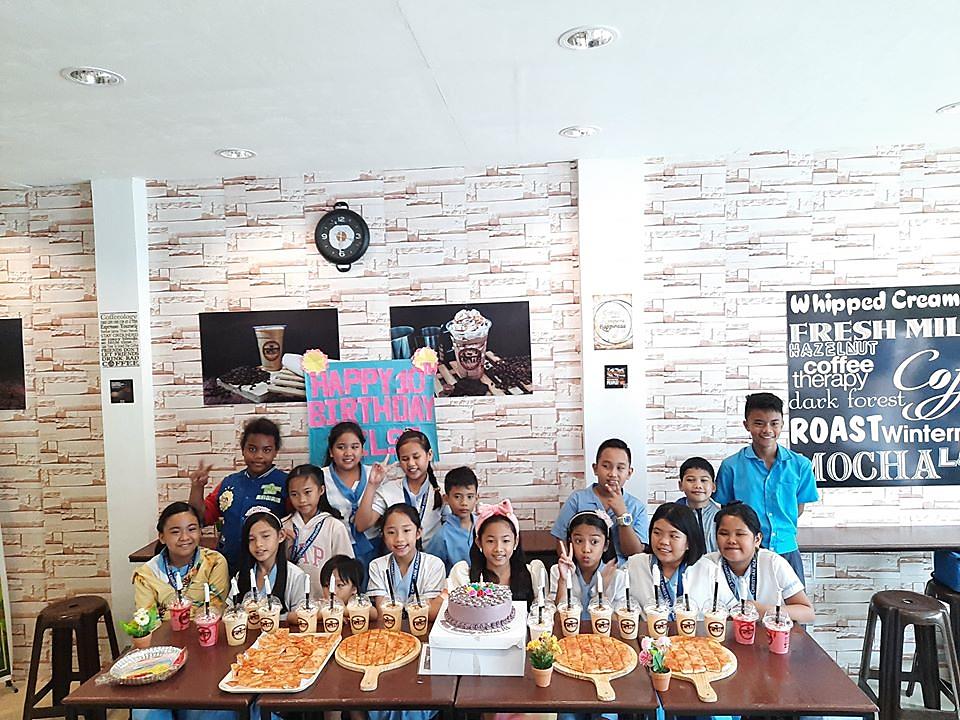 Large numbers of children in the community.
No town or city doesn't have kids roaming around. Some families with children choose to move to a larger community, because of their needs. That's why there are a lot of businesses that promote a safe and sound environment to gain more customers. Of course, a parent will always choose the best for their children.
We know that Bago City is a large town of Negros Occidental and it has a big range of community around. This is why Fab Caffe' was built because of the needs and desires of the people nearby. It is also a big help that they focused on children, teenagers, and young adults to be their target customer. I can say that it was a great idea since they are surrounded by schools, churches, and neighborhoods.
Families with kids choose to eat with a child-friendly environment.
As a parent or guardian, we choose good and right places for our children. We always want to see them safe and happy with our decisions. So we tend to search for restaurants and coffee shops that have a child-friendly protocol. After checking the place, the next thing we do is to look over their menus. We know that coffee shops usually offer a strong blend of coffee that is inappropriate for kids to drink. However, there are some café that has a separate menu for children.
In Fab Caffe' Bago City, they make sure to offer food and drinks that are also suitable for kids. While you are drinking your coffee frappe, you can give your kid a fruit or chocolate-flavored frappe. They also offer shawarma, pizza, nachos, and bread that can't harm your kids as long as you take it moderately.