Ice cream is a dessert loved by everyone coming from all walks of life. The cold, sweet dessert is especially craved in a tropical country such as the Philippines. The affordable wide selection of flavors and sizes, Dan Eric's Grand Ice Cream proves to be an ideal business concept any entrepreneur can integrate as their business or an additional product to their existing stores.
Dan Eric's Grand Ice Cream Franchise Details
Dan Eric's Grand Ice Cream doesn't charge a franchise fee, instead, their initial cash out differs in terms of the chosen freezer the franchisee or retailer choose. The freezer comes with the equivalent worth of ice cream product to the cash-out fee, which ranges from 9,000 to 19,000.
About Dan Eric's Grand Ice Cream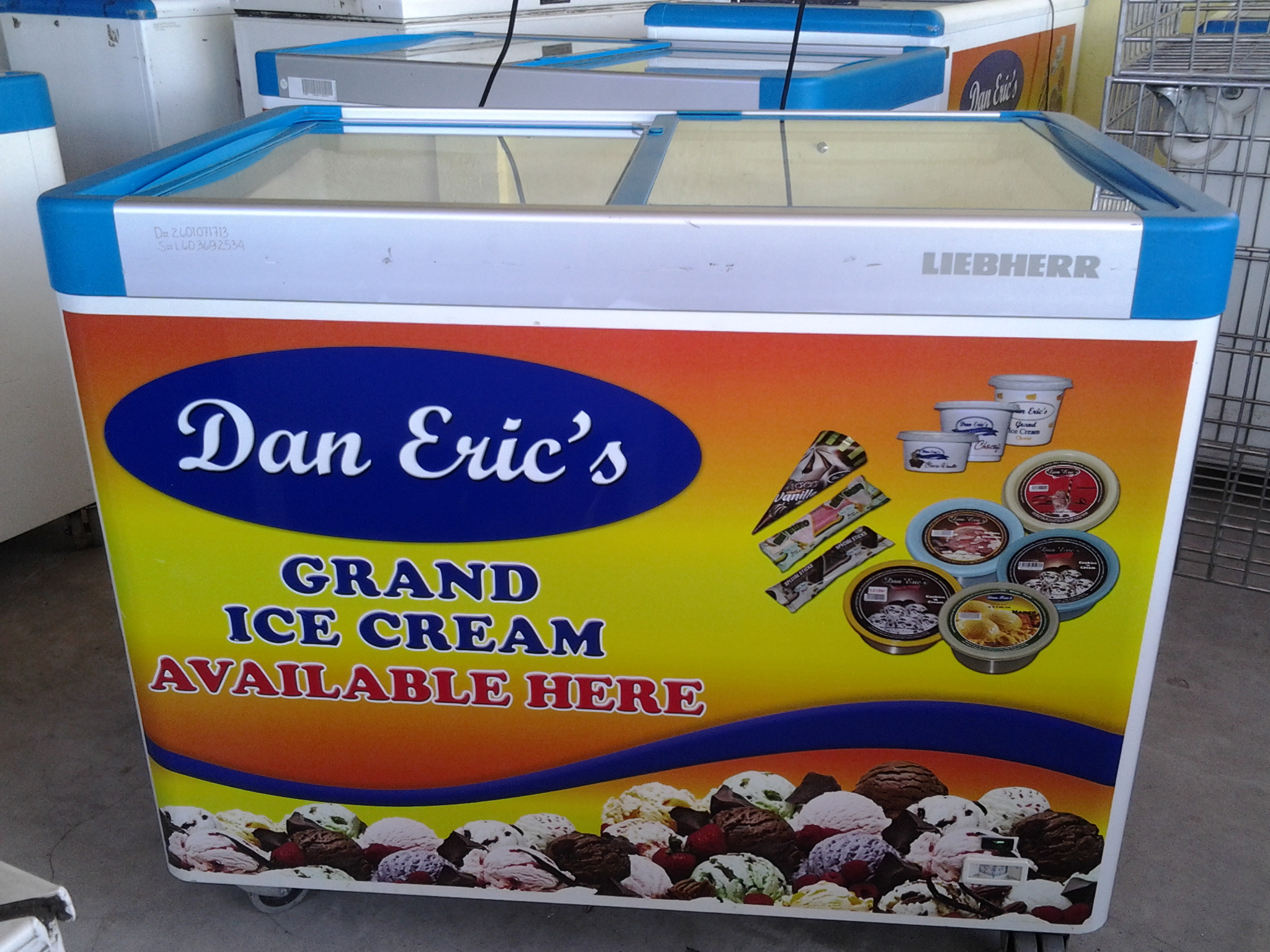 Mission
At Dan Eric's Grand Ice Cream, we make ice cream the right way. With our dedication to satisfy every customer, our products are prepared by our value-driven people inspired by our core principles of quality, affordability and consistency. We always aim to provide everyone a remarkable and reasonably priced ice cream experience they will never forget.
Our Vision
Better Quality and Value Ice Cream for Everyone
Dan Eric's Grand Ice Cream's vision is to bring high quality ice cream closer to everyone regardless of age, ethnicity and financial capacity. We care about determinedly spreading the pleasure of affordable and delightful ice cream indulgence.
Product Line
Cups And Bulk Flavor: Choco Vanilla, Cookies 'N Cream, Ube With Cheese, Rocky Road, Chocofi, Buko Melon, Buko Pandan, Buko Strawberry, Buko Ube, Ube ,Mallows 'N Chocolate, Choco Marble, Coffi Mocha Fudge, Mango Fiesta, Fruit Salad, Strawberry, Cheese, Halo-Halo, Manga And, Vanilla.
Cups
Small Cup
Medium Cup
Big Cup
Sticks
Ice lollies
Ice Buko.
Special Sticks
Bulk Ice Cream
1 Pint
1 Liter
7 Liter
Half Gallon
6 Liters
Ice Cream Cones
ChocoVanilla
Cookies N' Cream
Ube with Cheese
Rocky Road
Qualifications of being a Dan Eric's Grand Ice Cream Franchisee
Possess a the dedication to grow and the motivation to manage their own business
Have the financial means and responsibility to support their business.
Ready to adhere on keeping a clean work environment
Willing to operate under the terms and conditions written on DEGIC
Pleasant manner, which is willing to interact on a friendly manner with customers
Process of Dan Eric's Grand Ice Cream Franchise Application
STEP 1: Fill-up Application form and resend to us along with the requirements and wait for our response.
STEP 2: Site Inspection. A technical team will be deployed to visit and inspect the location.
STEP 3: Approval. Based on Site Inspection, DEGIC will inform you if the location is feasible or not .
STEP 4: Business Orientation. Basic training for approved applicants.
STEP 5: Delivery of freezer with Ice Cream products. Enjoy earning extra!
Dan Eric's Grand Ice Cream Franchisee Requirements
The following should also be attached when sending the application form. Each file should not exceed 2MB. Blurry or unreadable files will invalidate the applicant's application.
One government issued Valid I.D. Preferably with picture.
Picture of your store showing the name of your store.
Map / sketch to your store.
Meralco Bill (of the store).
Barangay Clearance (Where the applicant resides)
Mayor's Permit OR DTI Registration OR Brgy. Business Clearance. (Any will do)
BIR Form #2303 (If Business is duly registered)
Other Proof of Billing (if renting, please attach lease contract)
Factors that can result to rejection of application
Few people in the area
There's an existing DEGIC retailer outlet nearby that may be affected
No access for our delivery trucks
No existing delivery agents/ distributor in the area.
Advantages of Dan Ice Cream Grand Franchise
No size area requirement
Retailer may use an existing freezer to lower the minimum orders per month
Retailers are not entitled to sell products exclusively
Disadvantages of Dan Ice Cream Grand Franchise
The required Php 12,000 accumulated minimum orders per month per freezer can pose as a disadvantage for some. (Amount may be less if the franchisee have an existing freezer, amenable to store Dan Eric Grand Ice Cream's product)