Over the years we have witnessed a few good brands that offer customers a wide array of quality products. In the beverage business, Coffee Bean & Tea Leaf has stood the test of time and became one of the United States' well-known brand.
What is Coffee Bean?

Coffee Bean & Tea Leaf has been operating since it opened its doors in Southern California in 1963, and established itself as one of the oldest and largest privately-owned specialty coffee and tea retailer in the US. They have a "find your flavour" slogan, their commitment to customers and their operational foundation. They offer handcrafted made to order beverages, and have a responsive approach to customers' personal preference.
The Coffee Bean & Tea Leaf currently has over 1000 locations in 29 countries, including the Philippines. Although a very lucrative business brand, doing business with the Coffee Bean & Tea Leaf brand will entail a franchisee to cash out huge amounts of investment, which the brand carry through to Coffee Bean & Tea Leaf's franchise network.
If you would be looking for a good alternative business to Coffee Ben Tea Leaf without the complexities of its franchise network, as well as a home-grown Filipino brand, we feature one that would surely be a competitor in the beverage business.
The Problem With Applying for a CBTL Store
As of writing, Coffee Bea & Tea Leaf does not want to disclose their finance requirements for a CBTL store. Furthermore, they offer only regional franchises, not individual stores.
You can check out a local alternative, Star Frappe Snack Bar and Cafe.
Star Frappe Is The Local Alternative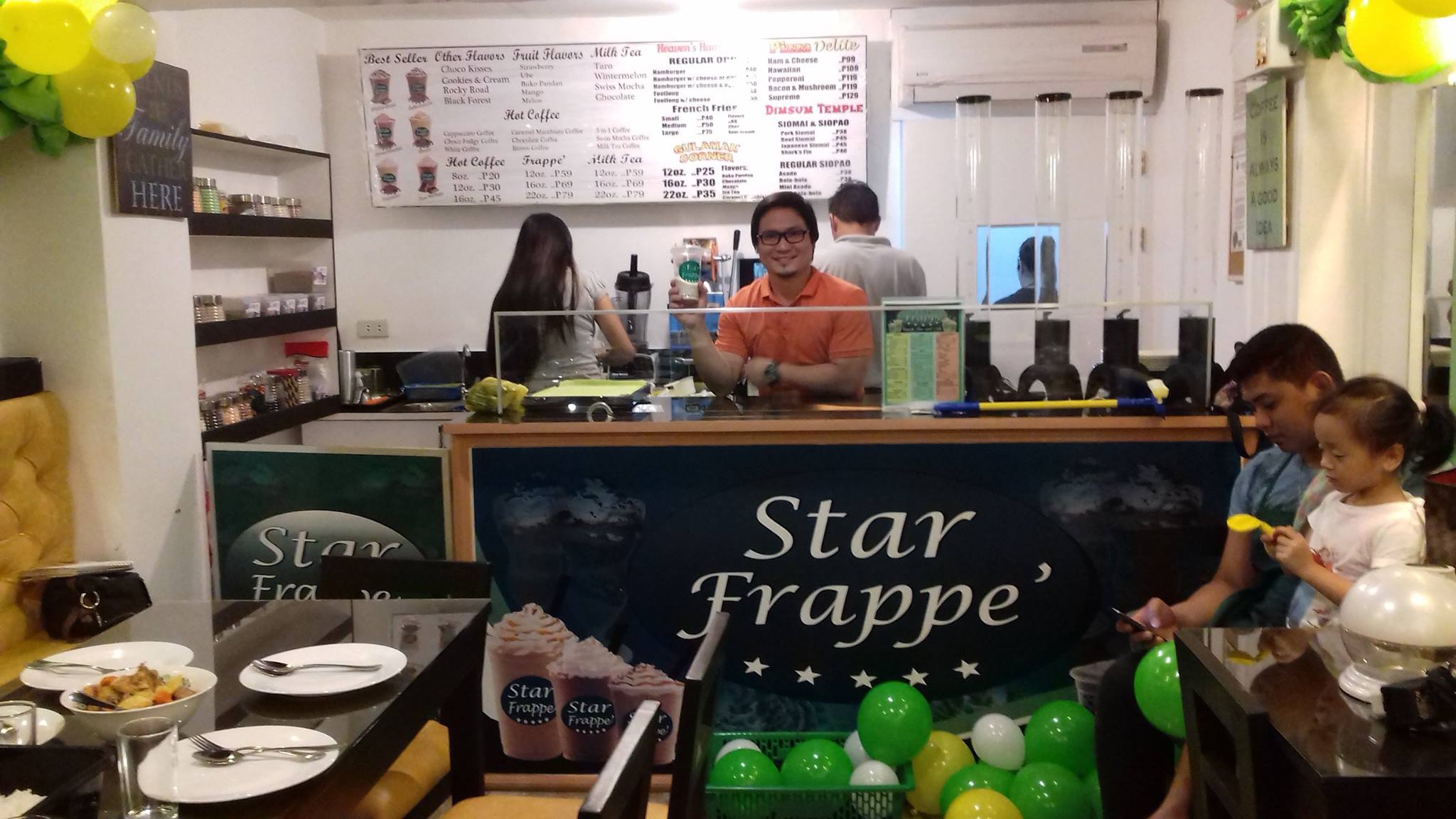 Fab Suffrage inc. offers its Star Frappe Snack Bar and Café brand for franchising. The brand offers coffee and coffee shakes that will be a fast competition to established coffee stalls like Coffee Bean. Also, you will have access to a vast array of food products like siopao, siomai, rice meals, sisig,and more other food products.
Finding seating arrangements is not a worry, as Star Frappe has their stalls designed like cafés, for customers' convenience.
Star Frappe is open for franchise nationwide. They will open suggestions for store locations along with assistance in business registration, things that will be helpful for starting entrepreneurs. The company also offers activities such as free orientation and food tasting to those who will be interested to do business with them.
Star Frappe will throw in these other inclusions you will be using to start your business with the brand:
The use of trade name and proprietary marks
● Hands-on training for both franchisee and staffs
● Commercial signage, counter and lighted menu
● Marketing, operational and pre-opening assistance
● Continuous site visit and guidance
● All products in the menu
● 5 Concepts complete equipment for the operations
● 2 Cooler ice boxes
● 10 Service crew uniforms
● Chest freezer
● P30,000 worth of products
● 2 Tarpaulin banners
Franchisees will find that the best thing that Star Frappe has to offer is their low franchising cost. A franchisee can avail of the brand for a low P300,000, a far cry compared to Coffee Bean's higher fee. They also have very flexible terms with the packages they offer.
Star Frappe is open for any inquiries you may have. You can visit them at #17A Ground flr. St. Martin Bldg. Westpoint St., Cubao, Quezon City, Philippines, 1109. You can call them at 0917-5323708,  0998-5928617 or (02)6231856.