Daily walk to the mall would probably not let CoCo Fresh Tea and Juice go unnoticed, as you would probably guess. Recently, CoCo Fresh Tea and Juice has been popping up in malls wherever, and it is a sure sign of the steady popularity of milk tea. Aside from being delicious, many health-conscious individuals are making the choice of only drinking the healthiest of beverages. What perfect way to complement your healthy lifestyle with a freshly brewed milk tea!
Did you know? Aside from milktea, you can guess from the title that they also sell fruit juices. While they may not be as popular, they have been in the business longer to know that the products are able to make a profit.
Do you want to franchise CoCo Fresh Tea and Juice? Keep reading on to know more on whether or not they are available for franchising!
Brief Background of the Coco Fresh Tea & Juice Franchise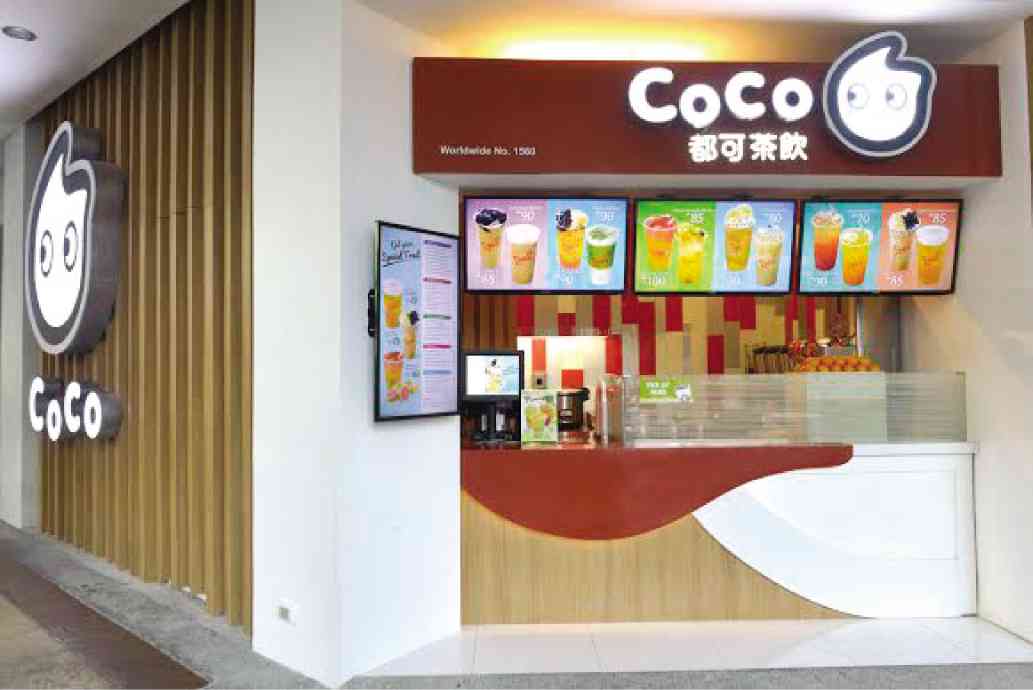 First established in Taiwan on October of 2013, it has garnered a massive following, with over 3,000 stores worldwide. Rest assured that for every drink served, it is made with only the freshest of ingredients so that customers may enjoy what bubble tea ought to be.
What differentiates CoCo Fresh Tea and Juice from other brands?
Product Quality: CoCo Fresh Tea and Juice's pursues the freshest high-quality ingredients to sustain our business long term.
Brand Image: High quality, energetic, international talent
Energy: Passion and energy are the essentials in the service industry and can also be seen in all CoCo Fresh Tea and Juice stores and products.
Globalization: CoCo Fresh Tea and Juice is a global brand with global vision and capability and, thus, has positioned itself in the global industry.
International Talent: They are the only company in this industry that can recruit elite talents from other fields to work together. They have a global management system. The ambition and investment in manpower are superior to other brands.
CoCo Fresh Tea and Juice provides plentiful training resources and build excellent management systems: Outside of the managing concepts, training resources are considered the second most important thing by investors when it comes to choosing partners. The company has training handbooks to keep the consistency in various regions. In addition, through the cooperation between headquarters and regional partners, they are able to attain the flexibility to adjust quickly to market needs in each location.
Methods of Cooperation: multiple non-franchising stakeholders invest and manage profit sharing to increase sustainability in such a way that does not increase the cost of ingredients nor equipment.
Managing Concepts: CoCo Fresh Tea and Juice aims for high quality and sustainable business and has entered the stage of having a global industry structure. Having mutual beliefs by stakeholders and mutual desire to protect the brand is the key of whether they can be successful working together. This process enables both stakeholders to reduce risk.
Careful Planning: the company has the global resources, blueprint, and cautious pursuit of expansion. They use this aggressive but calculated attitude to build our global business, which increases the confidence and growth of the employees. It also meets the standards for risk management for investors.
Franchise Packages
Frequently Asked Questions (FAQs)
What are the requirements to become a partner of CoCo Fresh Tea and Juice?
You must be a citizen or PR of the country you are applying for and must be involved in the business full time.
Can I apply to open only one store?
International franchise is based on multi-unit and regional applications only.
Can I contact your representative in my region for franchise inquiries?
All franchise inquiries are processed by the head office in Taiwan.
Can I contact other branch offices or do I need to visit Taipei for the discussion process?
Headquarters in Taipei manages all the regional coordination.
Steps to Start a Coco Fresh Tea & Juice Franchise
As Coco Fresh Tea & Juice is an international brand, negotiations toward franchising is up to the head branch over Taiwan.
Step 1. Online Application Review (approximately 2-3 weeks)
Step 2. Phone Interview
Step 3. Business Proposal Review (approximately 2-3 weeks)
Step 4. Video Conference
Step 5. Invitation to Interview in Taiwan
Coco Franchise Contact Information
Office Address: 3F, No.116, Hougang St., Shilin Dist., Taipei, Taiwan
Website: en.coco-tea.com
Facebook page: @CocoTeaPhilippines
Twitter: @cocoteaph
Telephone number: (Taiwan) 886 2 2882 1826 / (Philippines) 315 575 9298
The Good in Franchising Coco Fresh Tea & Juice
Over half a decade's worth of experience
Sustainable business model of milktea
Training for operating the store is provided
Reputation of CoCo Fresh Tea and Juice is great, making sales very profitable
The Bad in Franchising Coco Fresh Tea & Juice
Investment cost would probably be in the millions of pesos
Operations is dictated, not as you see fit