If you are looking for a healthy drink in tea while on the go, Chatime is one brand you would be looking for. Tea offers a variety of health benefits, and a healthy alternative to coffee for a good pick-me-up. Filipinos love to chug this product of Chinese culture and have embraced this age-old beverage.
And the tea evolved in modern times. Nowadays, people would fall in line to have a glass of bubble tea, a concoction of milk or tea, even both, and heaping of tapioca balls commonly known as pearls. The drink became popular ever since its inception that it is now enjoyed outside of Asia.
One such company that specializes in bubble tea is Chatime, a decade-old business that serves tapioca pearl shakes. In just a decade since Chatime's founder Henry Wang Yao-Hui opened in Hsinchu, Taiwan in 2005 under the parent company, La Kaffa Coffee, tea making was revolutionized. The usual tradition of tea making culture was modernized, with tea machines capable of consistently producing quality and refreshing bubble teas using an assortment of fruits and toppings.
What To Expect With A Chatime Franchise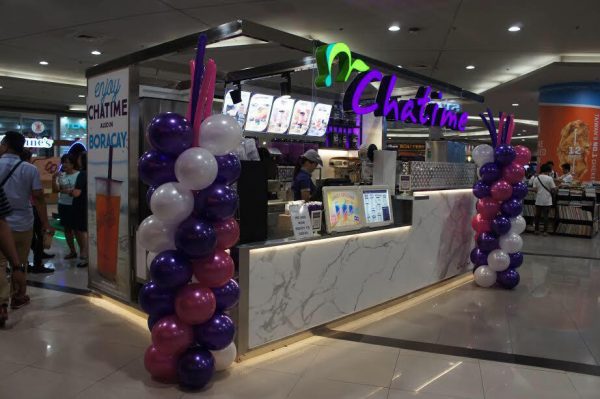 In just a year of its opening, Chatime opened its first international outlet in California in 2006, and then in Australia in 2009. The brand would continue to open stores worldwide, and eventually it landed here in the Philippines.
The Chatime franchise package includes a contract term of 3 years. The franchise model is individual as well, meaning you get most of the sales you receive, and a small part to Chatime. The package also includes a 15-days training program, which includes operational instructions, management strategy for the franchisee or manager, on-site operational training, and assessment.
But while Chatime may be a lucrative business, it also has its disadvantages. Franchisee will be responsible for all store expenses like wages for staff and operational funds. They will be handling lot expenses like rental fees and expenses for utilities as well.
Chatime Is Not For Franchise As Of The Moment
From our sources, Chatime is not looking for additional franchisees as of writing. There are some alternatives, however.
Star Frappe Can Rival Chatime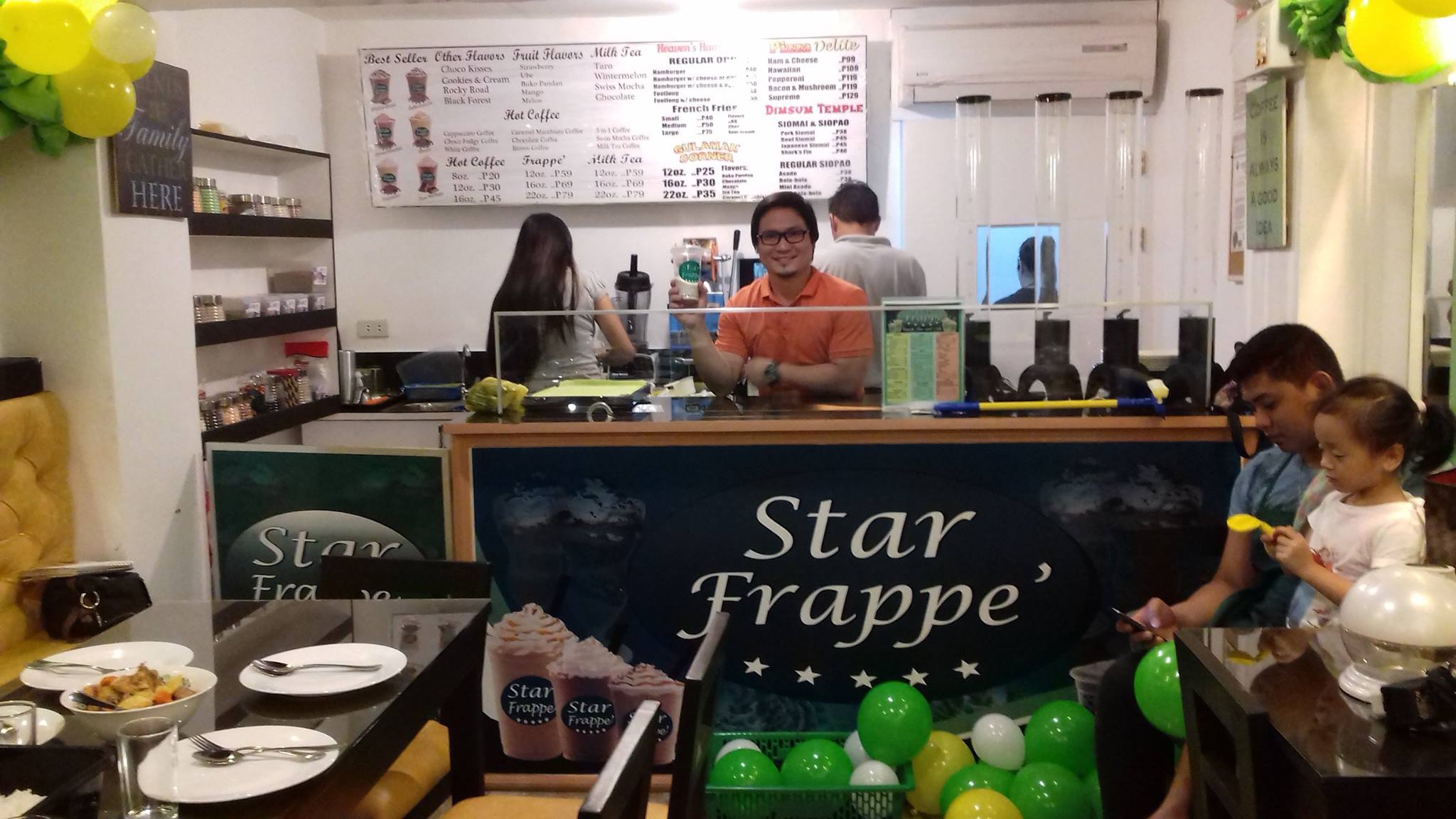 Fab Suffrage inc. offers its Star Frappe Snack Bar and Café brand that sells food products like siopao, siomai, rice meals, sisig, etc. plus coffee and coffee shakes. But the brand's beverage offering does not end there. Star Frappe also offers milk tea, rivalling that which Chatime has to offer.
Star Frappe's management have improvised its franchise, having its stalls designed into a café-styled one, something that competitors like even Chatime haven't offered to the market just yet. On top of that, they added more food options such as pizzas, burgers and rice meals, along with the other beverages.
Star Frappe is open for franchise nationwide. They will suggest locations, along with the provision of assistance in business registration, which will be helpful for starting entrepreneurs. The company also offers activities such as free orientation and food tasting to those who are interested to do business with them.
Here are all the other inclusions that a Star Frappe franchise will throw in:
● The use of trade name and proprietary marks
● Hands-on training for both franchisee and staffs
● Commercial signage, counter and lighted menu
● Marketing, operational and pre-opening assistance
● Continuous site visit and guidance
● All products in the menu
● 5 Concepts complete equipment for the operations
● 2 Cooler ice boxes
● 10 Service crew uniforms
● Chest freezer
● P30,000 worth of products
● 2 Tarpaulin banners
The good thing about Star Frappe' is that they provide lower franchising cost than their competitors. A franchisee can avail of the brand for a low P300,000. They also offer very flexible terms with the packages they give out.
To know more about Star Frappe, you can visit them at #17A Ground flr. St. Martin Bldg. Westpoint St., Cubao, Quezon City, Philippines, 1109. You can call them at 0917-5323708, 0998-5928617 or (02)6231856.