It is unsurprising. With the financial crunch along the way of many Filipinos, they will always try to find affordable meals along their way, whether it will be towards school, or towards work. People anticipating a long day at work or at school would surely look for a heavy breakfast to gain energy for the rest of the day. This is the birth of value meals.
Thus the concept of the 'silog' meal was born, a very Filipino concept. Who would not identify with the combination of sinangag (fried rice) and egg — which makes the "silog" part. Add the viand part, and you create a couple more variations, with tapsilog being the father of all silogs, bearing tapa, sinangag and egg on the platter.
Soon other silogs – chicksilog for chicken, and longsilog having longgannisa, as examples – joined their tapsilog father on the menu. But even though It is surprising, therefore, to find food that, really, is very cheap.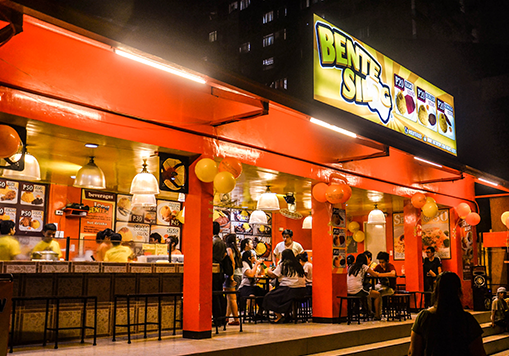 Bentesilog Franchise: Pioneers of cheap meals
As if to talk about cheap food, and putting it on the brand name, is the birth Bentesilog was born. Their names carry to all their food meals, each priced – as you still might not have a clue – twenty pesos. Their Bente meals come in 3 varieties – Burgersilog, Longsilog and Hamsilog.
Of course, they have other food options at a higher price. But Bentesilog assures tht these are still within reach of everyone.
As for franchising, it is not that cheap anymore. Their All-in Franchise Package ranges from a Take Out Counter worth Php 400,000, and their Dine-In Restaurant that ranges from Php 550,000 to Php 600,000.
Contact details: http://www.bentesilog.com/
Enter Chowmeals: A Bentesilog Alternative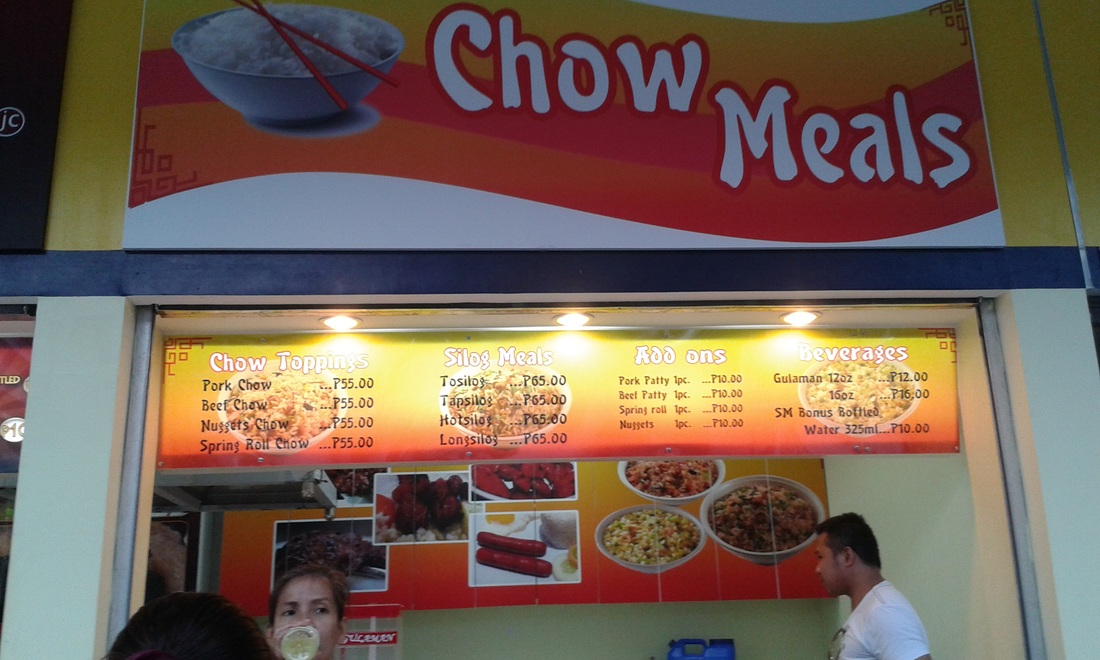 If a franchisee cannot afford  Bentesilog's  offer as cheap as their twenty-peso meal deals, they can look somewhere else.
Fortunately, FaB Suffrage, Inc. carries its very own silog brand. They offer Chow Meals, their answer to the silog business.
The company realized there there aleady is too many silog restaurant and cart business around, so decided to make a new name for silog products. Thus their Chow Meals food concept carries a variety of silog meals, with the twist of chinese dishes.
Chow Meals offers familiar silog products like Hotsilog, Longsilog, Tapsilog & Tosilog. And to complete their menu, they also offer beef chow, springroll chow, nuggets chow, and siomai chow, among others.
And for P59,000, the Chow Meals Food Cart Franchise will seem like a bente-meal for interested franchisees.
As with their other franchise concepts, FaB Suffrage, Inc 's offering has no royalty fee, no renewal fee, no hidden charges, and no sales quota. They also promise a return of investment in five to six months. Also, FaB Suffrage, Inc will also recommend locations, and will be ready to assist with business registration.
FaB Suffrage, Inc  opens Chow Meals for franchising and distributorship nationwide. To learn more about the brand, interested parties can visit FaB Suffrage's home office at Ground flr. St. Martin Bldg. Westpoint St., Cubao, Quezon City, Philippines 1109. Contact Mr. Edison Gomez at 09985928617 / 09175323708.